Check out these incredible fun facts about South Carolina!
South Carolina became the 8th state in 1788!
Sometimes, people refer to it as the Palmetto State.
What's a palmetto, you ask?
Well, a palmetto is a type of palm tree and they are all over South Carolina!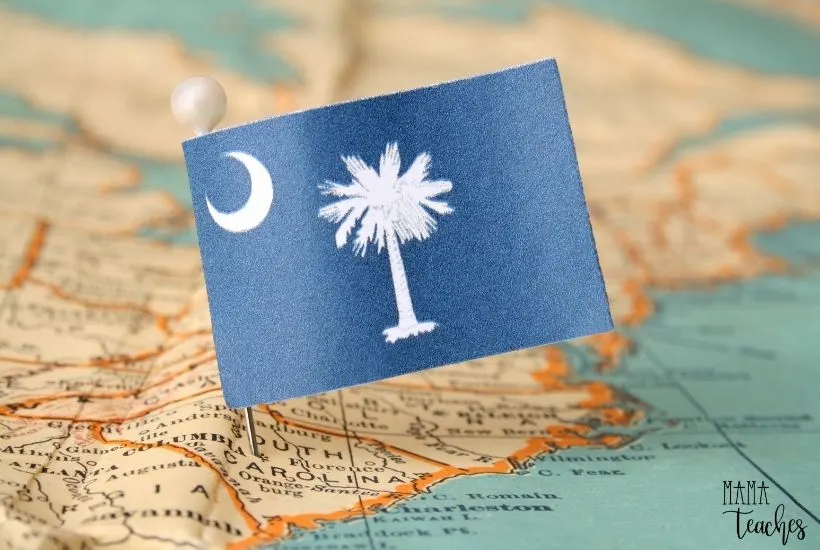 This article contains affiliate links to things that you might like.
The people of South Carolina love the palmetto tree so much that they officially made it the state tree of SC in 1939!
Now, we know why South Carolina is called the Palmetto State!
How interesting!
Take a look at some other incredible fun facts about South Carolina!
South Carolina Facts for Kids
South Carolina has One of America's Best Zoos
The Riverbanks Zoological Park has over 2000 animals living in their natural habitats.
There are no cages and no bars that hold the animals.
The animals are contained with natural boundaries such as moats, water, and other environmental barriers.
The Riverbanks Zoological Park also has a 70 acre botanical garden with wooded trails, historical ruins, and a walled garden.
Neat!
Sweet Tea Comes from South Carolina
Long ago in the 18th century, South Carolina was the first place in the United States that grew tea plants.
Sweet tea came soon after, and rumor has it, it all started in the town of Summerville.
Summerville, South Carolina honors their history with fun experiences like a Sweet Tea Trail, a huge Sweet Tea Mural, and even a Sweet Tea Festival that is held every year.
The World's Largest Glass of Sweet Tea, named Mason, also resides in Summerville, SC.
Mason is over 15 feet tall and can hold 2,524 gallons of delicious sweet tea!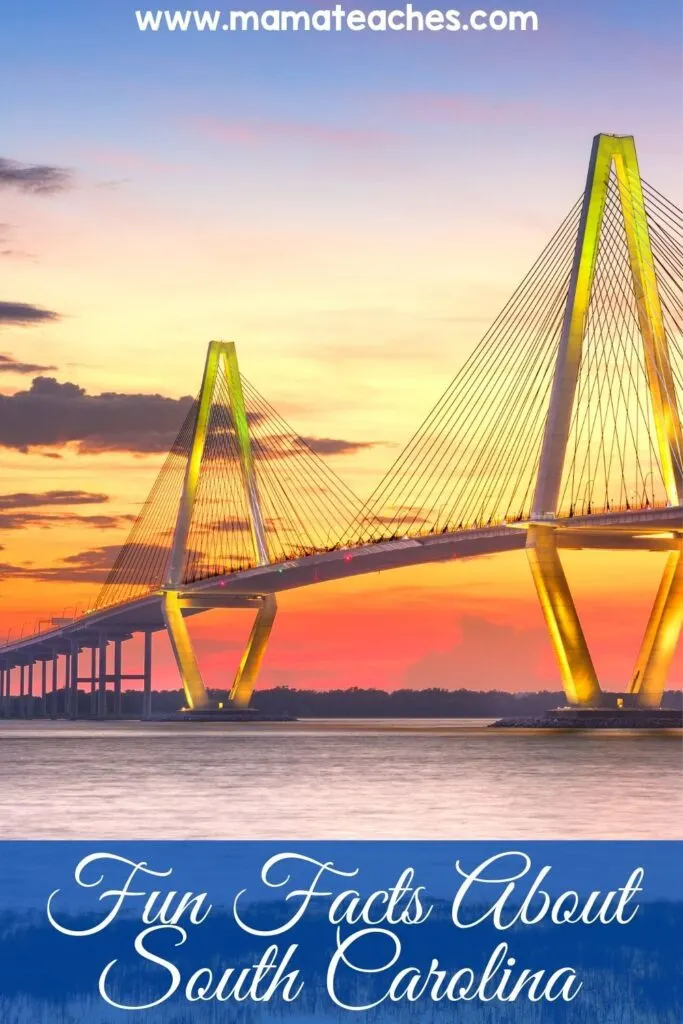 A Monkey Colony Lives in South Carolina
On a small barrier island of South Carolina lives a monkey colony.
Morgan Island is home to over 3,000 Rhesus monkeys.
Who knew?!
This colony of monkeys is able to roam freely on the island because it is protected by the government.
While you might want to see these cute furry creatures up close, the island is actually off-limits to visitors.
It may be possible, however, to catch a glimpse of the wild monkeys from afar.
If the time of day and the tide is right, you can see these monkeys in their natural habitat by taking a boat ride near the island.
South Carolina is Home to One of the Oldest Trees in the Country
The Angel Oak is the country's oldest living tree and it is located on Johns Island (near Charleston, South Carolina).
It is thought to be around 500 years old, although some people think it's much older.
The beautiful Angel Oak stands 66.5 feet tall and its limbs stretch out more than 187 feet!
Amazing!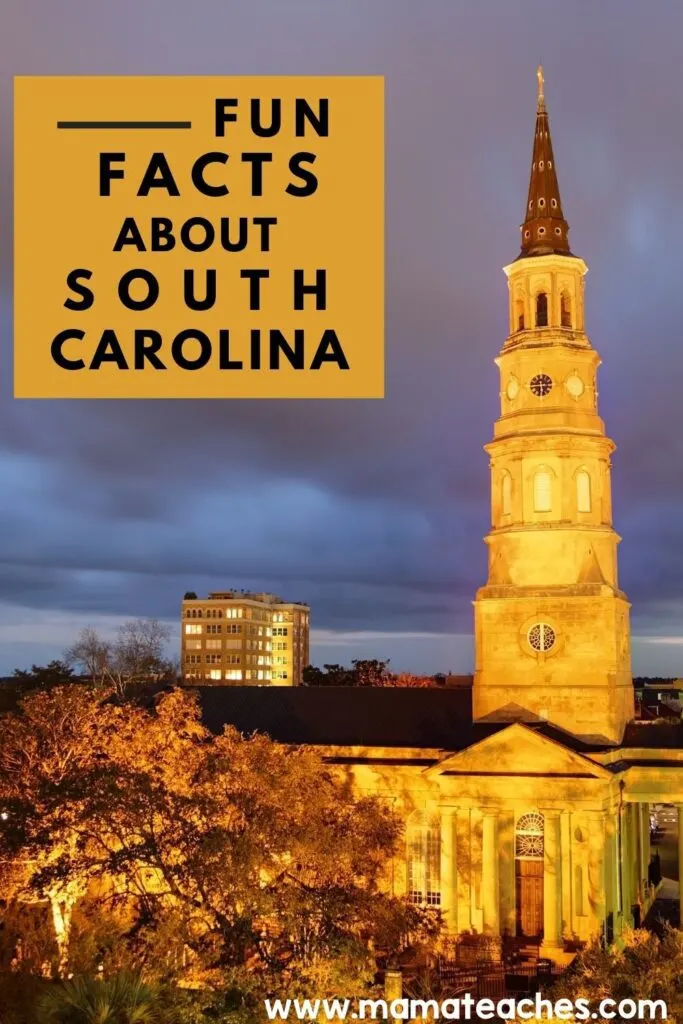 Frogmore Stew is a Favorite Food in South Carolina
People in South Carolina love Frogmore Stew!
The traditional dish of Frogmore stew isn't actually a stew.
It's not even made of frogs!
But, it is definitely a staple dish in the state of South Carolina.
What is Frogmore Stew exactly?
It is a one-pot meal made up of shrimp, sausage, potatoes, and corn on the cob that's all cooked together.
Yum!
South Carolina Fun Facts
South Carolina seems like it is really amazing.
There are so many fun and interesting facts about this great state.
From the unusual monkey island and cage-free zoo to its delicious sweet tea and Frogmore stew, South Carolina sure is a one-of-a-kind place!
Have you ever been to the state of South Carolina?
You May Also Like…