Take a bite out of reading this summer (or fall, winter, or spring!) with these awesome shark books for kids!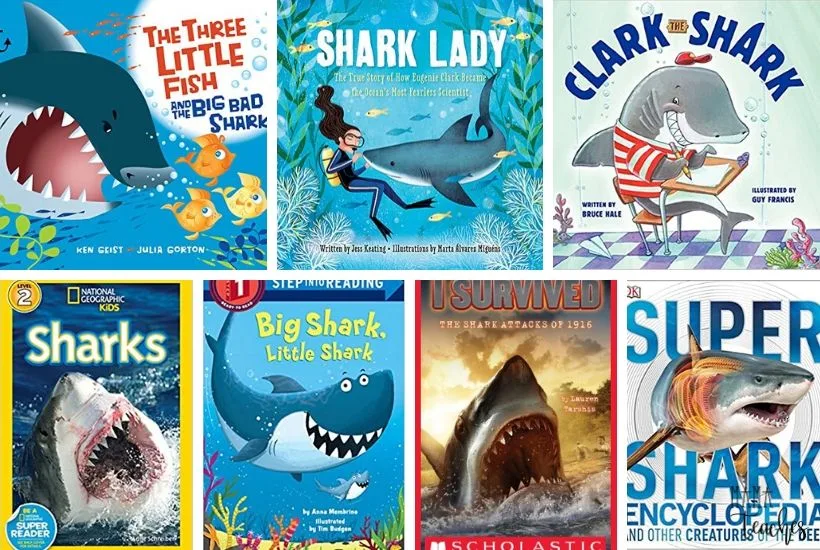 This article contains affiliate links to things that you might like.
Books About Sharks
Whether you're getting ready to celebrate Shark Week in July or just have a love for these magnificent sea creatures, these books about sharks are perfect for your budding marine biologist.
From the silly stories to the factual graphics, the books range in style and age-range.
There are board books about sharks for your toddlers and preschoolers and even a chapter book for your upper elementary age kids.
It's always a good idea to preview the books before you assign them to your students or share them with your kids.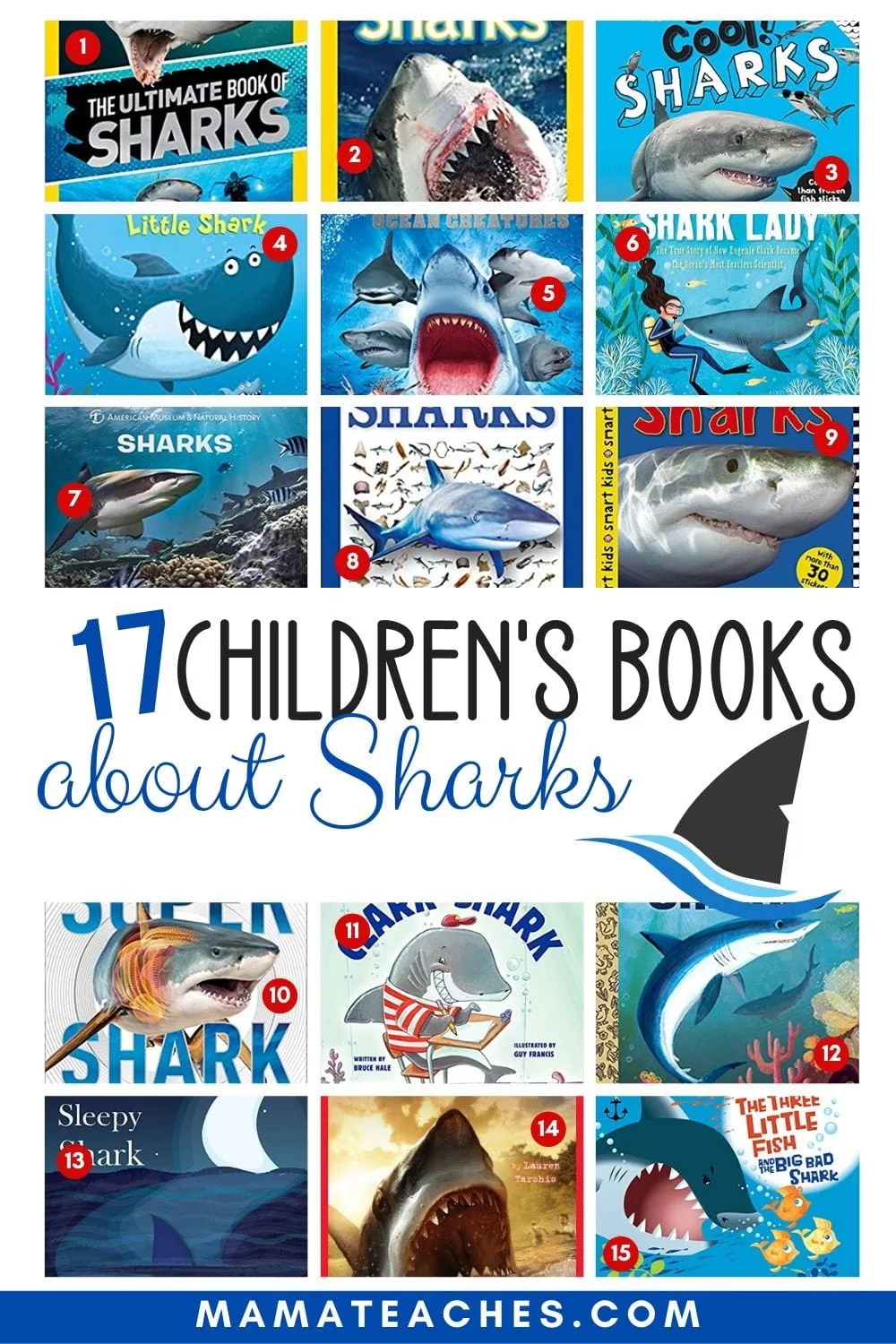 How to Use the Shark Books
When we did shark unit studies while homeschooling, I would keep a basket of our library book finds that related to the topic.
Not only did it make it easier to keep our schooling area organized, but it was reminiscent of my time in the classroom when I'd create featured books in the classroom library.
You can take the teacher out of the classroom, but you can never take the classroom out of the teacher.
Or something like that, right?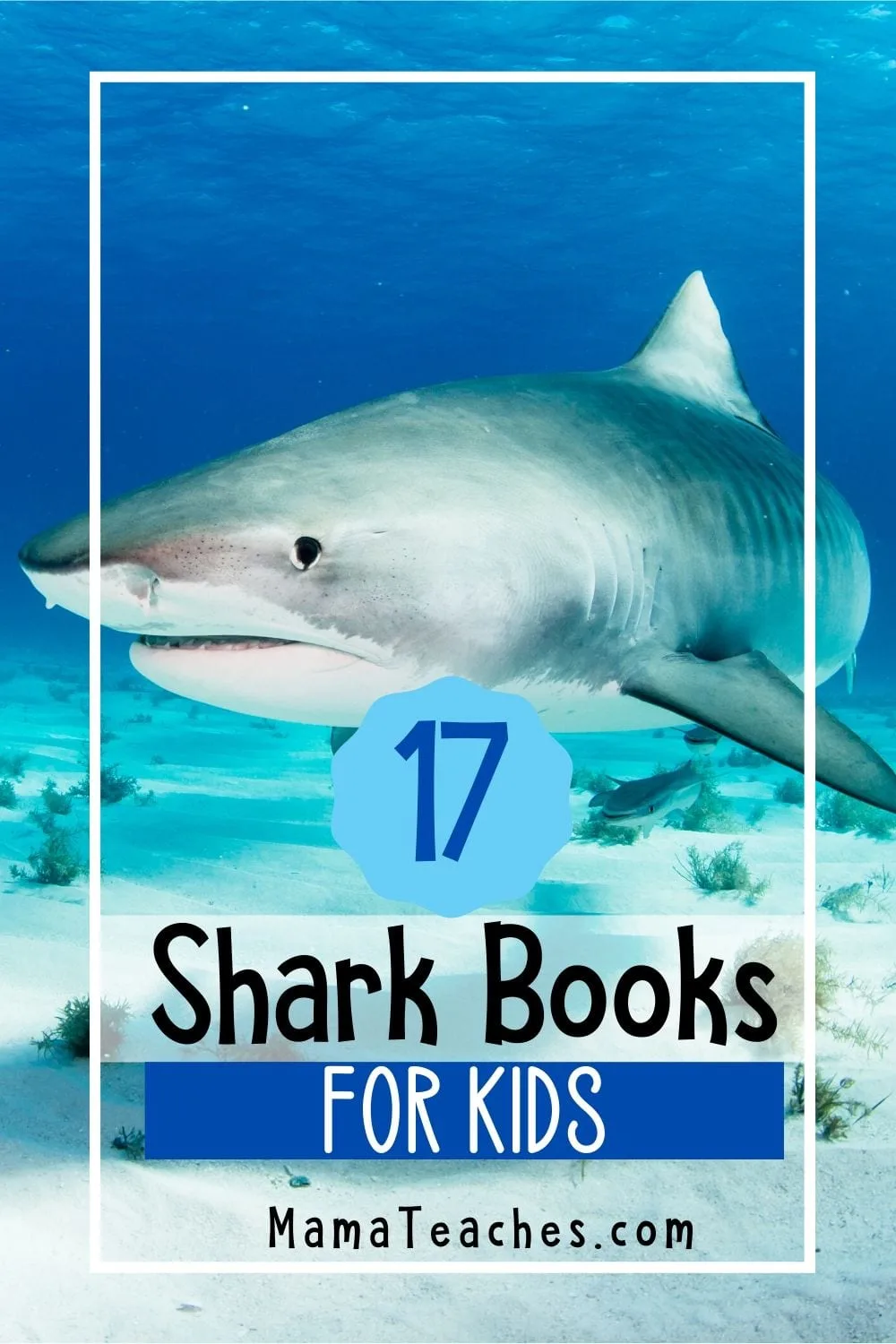 You could also introduce the books one at a time if you don't want to overwhelm your kids all at once.
Maybe create a calendar of your favorite shark books?
Or you could coordinate them with Shark Week to add an additional educational punch.
There are tons of ways to use them, but I think my favorite is always snuggled up on the sofa reading the books together with my kids.
Storytime, anyone?
17 Shark Books for Kids
As an Amazon Associate and member of other affiliate programs, I earn from qualifying purchases.
What are some of your favorite shark books for kids?
Share them with us in the comments below!
We'd love to add some new books to our list!
You Might Also Like: