Do you have an interest in the state we call 'Little America'?
Let's discover some fun facts about Maryland!
Back in 1632, Sir George Calvert (Lord Baltimore) found the colony of Maryland.
Named after Queen Henrietta Maria, also known as Queen Mary (the wife of King Charles I of England), Maryland became the 7th state in 1788.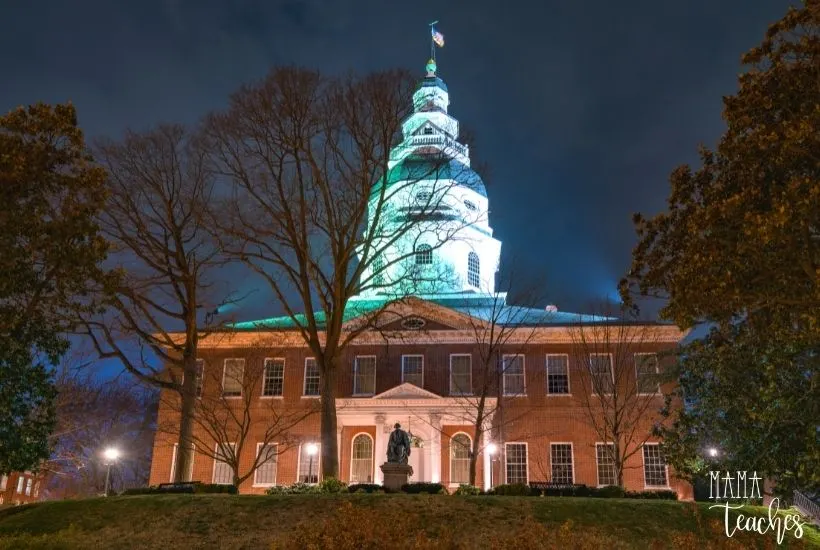 This article contains affiliate links to things that you might like.
'Little America' is another name for Maryland.
Because of the state's unique mix of terrain, Maryland represents all of the different types of land across America, hence the name 'Little America.'
The diverse lands of Maryland have steep mountains, fertile farmland, lush forests, and beautiful beaches with incredible sand dunes.
With such a mixed landscape in one location, there is a place for everyone in the magnificent state of Maryland.
Let's take a look at some other interesting Maryland facts!
Maryland Fun Facts for Kids
The Oldest Continuously Published Newspaper is in Maryland
In 1727, a man named William Parks founded the Maryland Gazette.
Still published today, it is the oldest newspaper in the country.
Wow!
Maryland is Home to the Largest Estuary in the US
The Chesapeake Bay is the largest estuary in America.
What is an estuary, you ask?
Well, it is a partially enclosed body of water where freshwater (from rivers and streams) mixes with salt water (from the ocean).
The Chesapeake Bay is so big that it actually splits Maryland into two.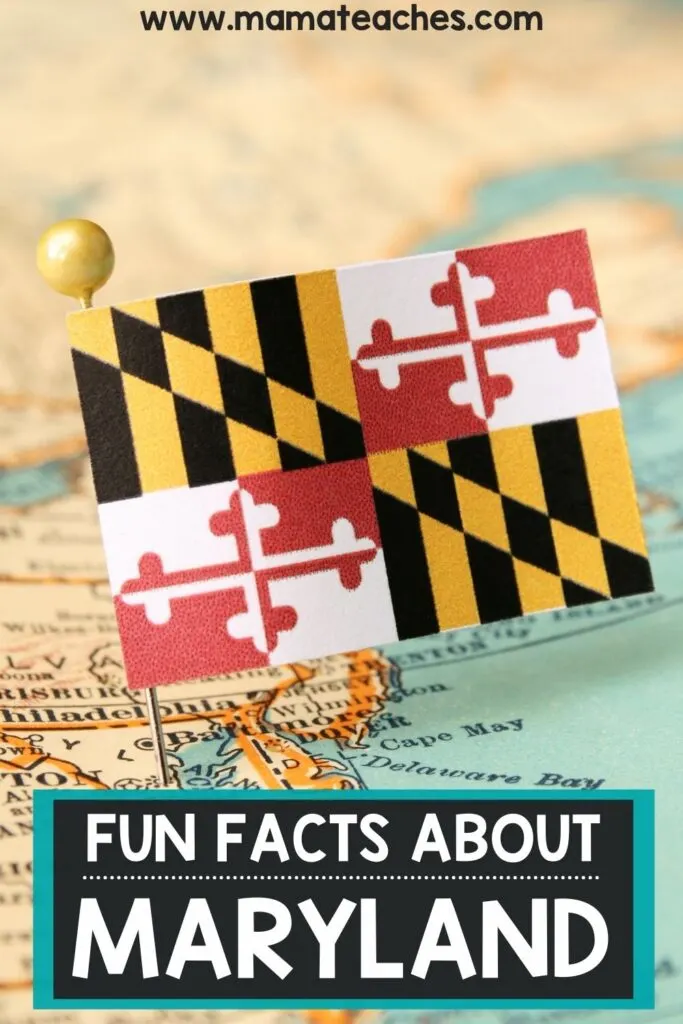 The First Successful Hot Air Balloon Ride in America Happened in Maryland
In June of 1784, the first hot air balloon ride in the United States took place in Baltimore, Maryland.
The hot air balloon was designed by a man named Peter Carnes.
While he wanted to take the first ride in his invention, the basket was too small for him.
Instead, thirteen-year-old Edward Warren went for a ride in the balloon.
Up in the air for about two hours, the balloon slowly came back down a couple of miles from Baltimore.
How neat!
Maryland is Home to a Boring Town
A town called Boring is located in the state of Maryland.
It may not really be boring, but this small village of Boring contains a church, a post office and about 40 houses.
The town was named after its first postmaster, David Boring.
While the way of life for the residents of Boring may seem low-key to some, it has become a popular place for visitors to stop and take a photo in front of the old Boring Post Office.
How interesting!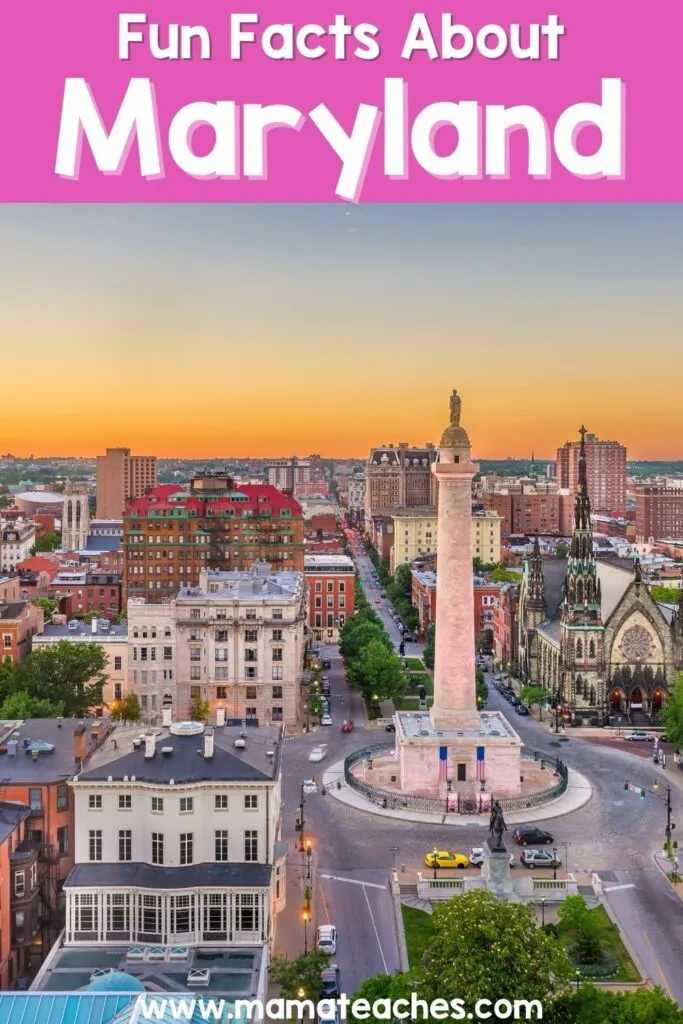 The National Anthem was Written in Maryland
In 1814, a Maryland lawyer named Francis Key Scott, wrote a poem as he watched an attack take place on Fort McHenry during the War of 1812.
Some years later, the poem was set to a melody of musical notes and then called the "Star-Spangled Banner".
In 1931, the poem turned song became America's national anthem.
Interesting Maryland State Facts
Maryland has amazing beaches, extraordinary state parks, abundant farmland, and awe-inspiring mountain views.
'Little America' is a great state that celebrates American history and the American way of life.
Do you know any other fun facts about Maryland that you'd like to share?
You May Also Like…