Discover some fascinating fun facts about Georgia!
Did you know that Georgia is the largest state east of the Mississippi River?
Wow!
Georgia, nicknamed the Empire State of the South and the Peach State, was the fourth state to join the union in 1788.
It's capital is Atlanta and it has 159 counties.
That's a lot of counties!
Well, Georgia seems pretty interesting already, doesn't it?
Let's explore some more fun facts about this great state!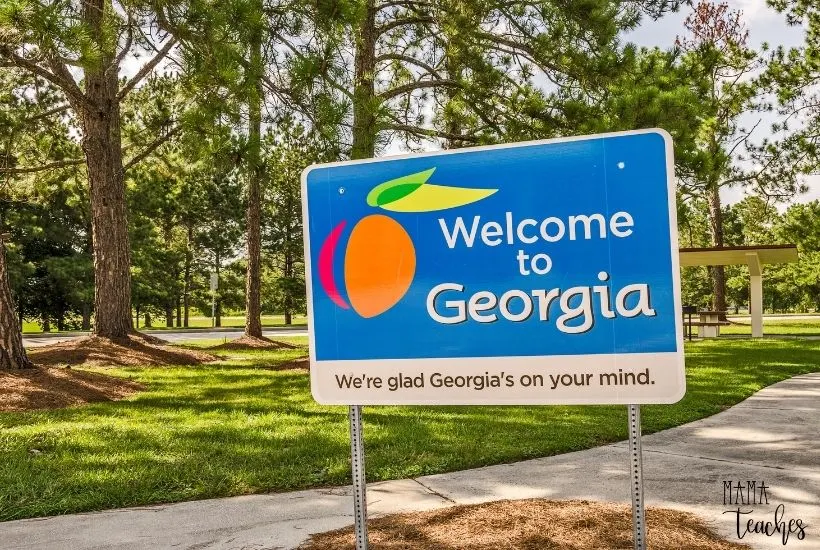 This article contains affiliate links to things that you might like.
Georgia Facts for Kids
The Largest Swamp in North America is located in Georgia
The Okefenokee Swamp covers 700 square miles of land and is the largest black-water swamp in North America.
Over 6500 years old, the incredible Okefenokee Swamp has been around for a very long time.
In 1974, this large swamp became a National Natural Landmark.
This means that the land is now preserved and protected from human destruction.
The swamp is home to a diverse population of wildlife, birds, amphibians, and more.
Coca-Cola was invented in Georgia
In 1886, a pharmacist named Dr. John Pemberton, invented the fizzy soda called Coca-Cola.
Jacob's Pharmacy in Atlanta, Georgia was the the first place to sell Coke.
On May 8, 1886, the very first glass of Coca-Cola sold from a soda fountain.
It was advertised as a medicine that helped to relieve exhaustion.
Coke quickly became very popular, and even today, it is America's most popular carbonated drink.
Georgia Celebrates New Year's Eve in a Very Unique Way
Tallapoosa, Georgia has a very special way to celebrate New Year's Eve.
The midnight ball drop is not what you may think.
It is a possum drop.
Yes, that's right!
A stuffed opossum named Spenser to be exact.
Hanging from the center of light ball, Spenser comes down at the stroke of midnight to ring in the new year.
Why?
Well, Tallapoosa wasn't always the name of the this fun town.
It was called Possum Snout!
To honor the original name and the history of the town, Tallapoosa decided to celebrate its heritage in the most unique way: with a possum drop!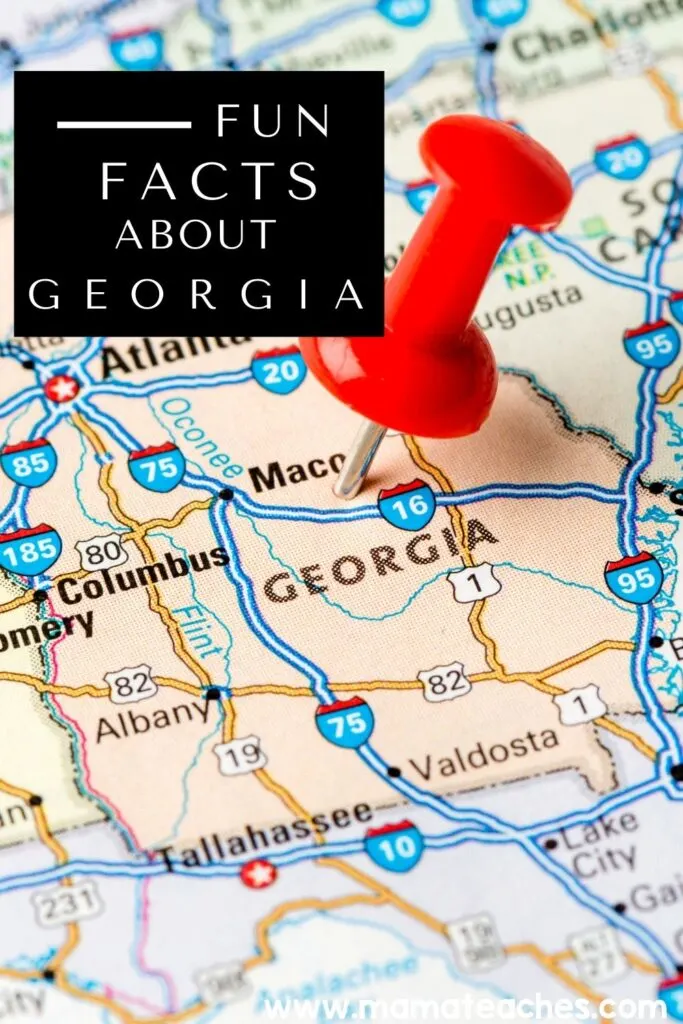 Georgia is Home to a Popular Hot Spring
Located in Radium Spring Gardens is Radium Spring.
It is a natural hot spring that flows from the ground at 70,000 gallons per minute.
That's fast!
The crystal clear spring water comes from an underground cavern and is at a temperature of warm temperature of 68 degrees all year round.
Radium Spring is one of Georgia's Seven Natural Wonders.
The Largest Aquarium in the United States is in Georgia
The Georgia Aquarium is the largest aquarium in America, and it is the second largest aquarium in the world!
This massive aquarium holds about 10 million gallons of water.
Over 100,000 aquatic animals live in the aquarium!
The largest tank within the aquarium is a saltwater tank that holds large sharks and whales.
Georgia has the Largest Drive-In Restaurant
The world's largest drive-in restaurant is in downtown Atlanta.
Stretching across almost 5 acres, this huge two-story restaurant can seat 800 people and hold about 600 vehicles parked and for carhop service!
Now, that is big!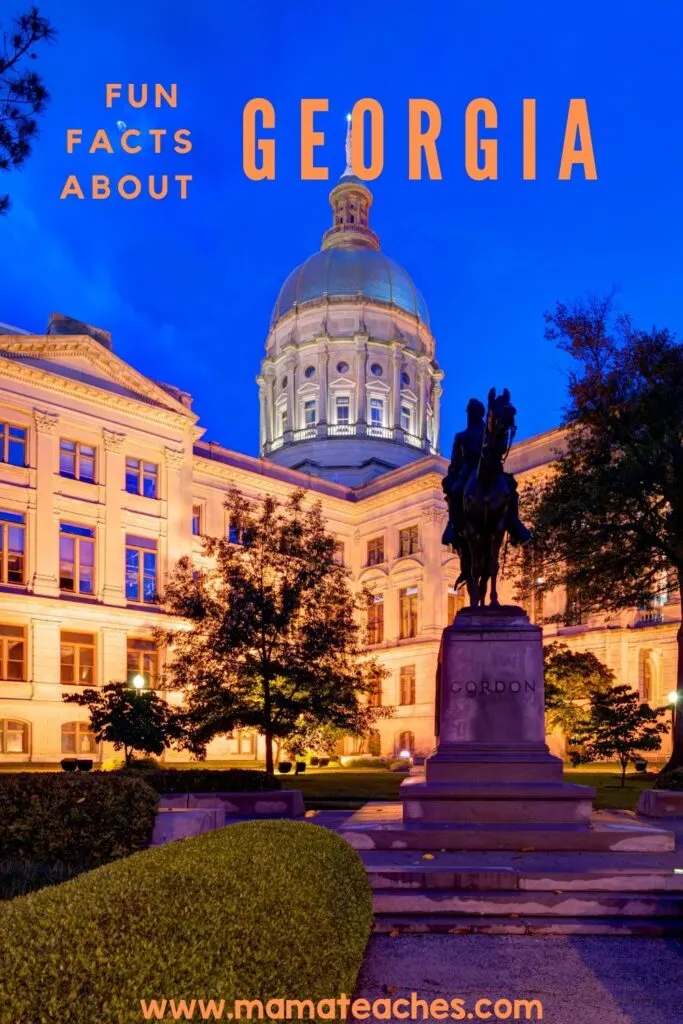 Interesting Georgia Facts
Georgia is full of fascinating people, historical buildings, and beautiful landscapes.
There are many things that make Georgia interesting and fun.
From its unique New Year's Eve celebration to having the world's largest drive-in restaurant, Georgia is a very special place.
Have you ever been to Georgia?
You May Also Like…