Are you tired of hearing, "I'm bored!" from your teen?
Here are some things to do in the summer for teens.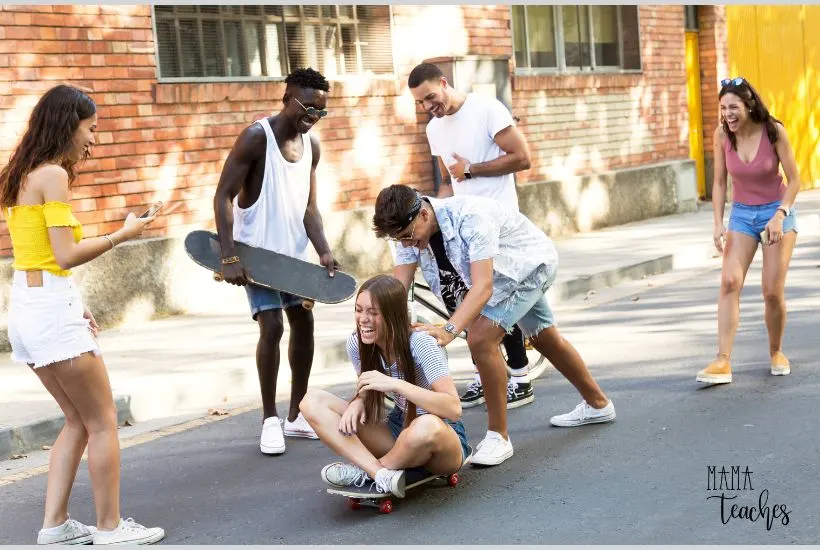 This article contains affiliate links to things that you might like.
Things to Do Over the Summer If You're a Teen
School is out for summer, but now what?
Three months is a long time to sit around the house and play video games or watch Netflix.
Get inspired with this list of things to do over the summer for teens.
Summer Learning
You don't have to switch off your brain during the summer.
Here are some things to do over the summer that involve learning.
Study for the SAT/ACT
Now that the school year is over, your teen can prepare for those all-important standardized tests.
You can access sample tests and free SAT prep on Khan Academy.
The SAT is offered in June and August, and the ACT is offered in June, July, and September.
Earn College Credit
You can check out the course offerings at your local junior college or investigate virtual options with colleges near and far.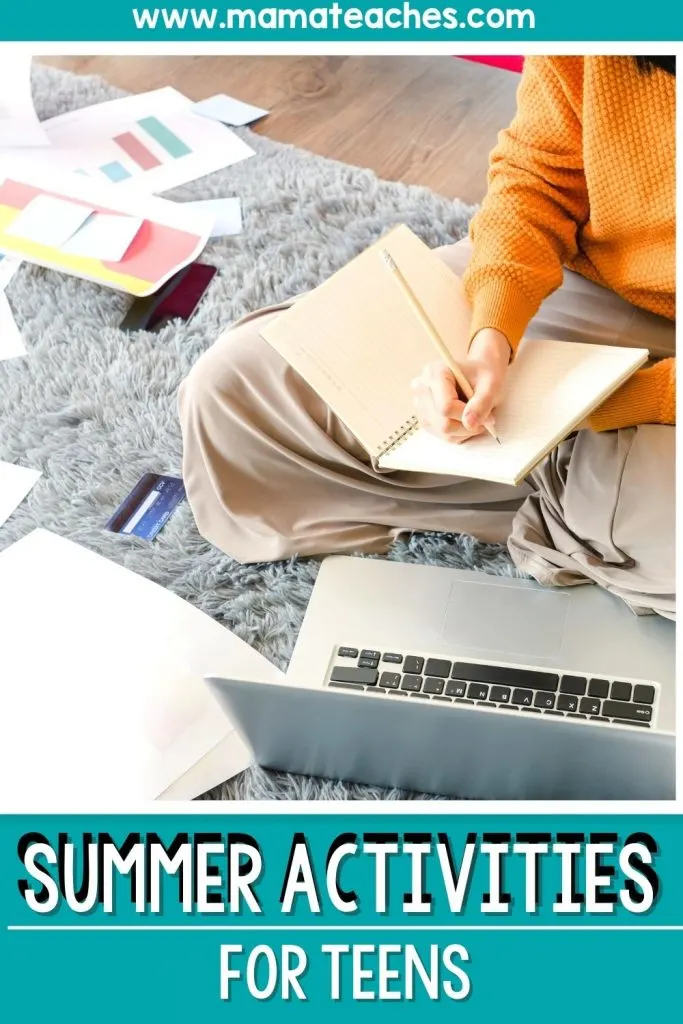 Explore an Interest
Learning doesn't have to be for credit.
Look into free courses at Khan academy or your state virtual school.
Although it's not free, Outschool has a range of courses for teens, from economics to drawing to navigating ADHD.
Take Driver's Ed
This is a great time to learn to drive!
Your teen can take an online or in-person course.
Summer Work
Earn some money this summer by doing some work.
Of course, there are the typical summer employment opportunities for teens (food service, retail, lifeguarding, etc.), but here are some other opportunities for work.
Babysitting/Mother's Helper
Kids are out for summer, and that means moms will need a break.
You teen can look for work as a babysitter or mother's helper.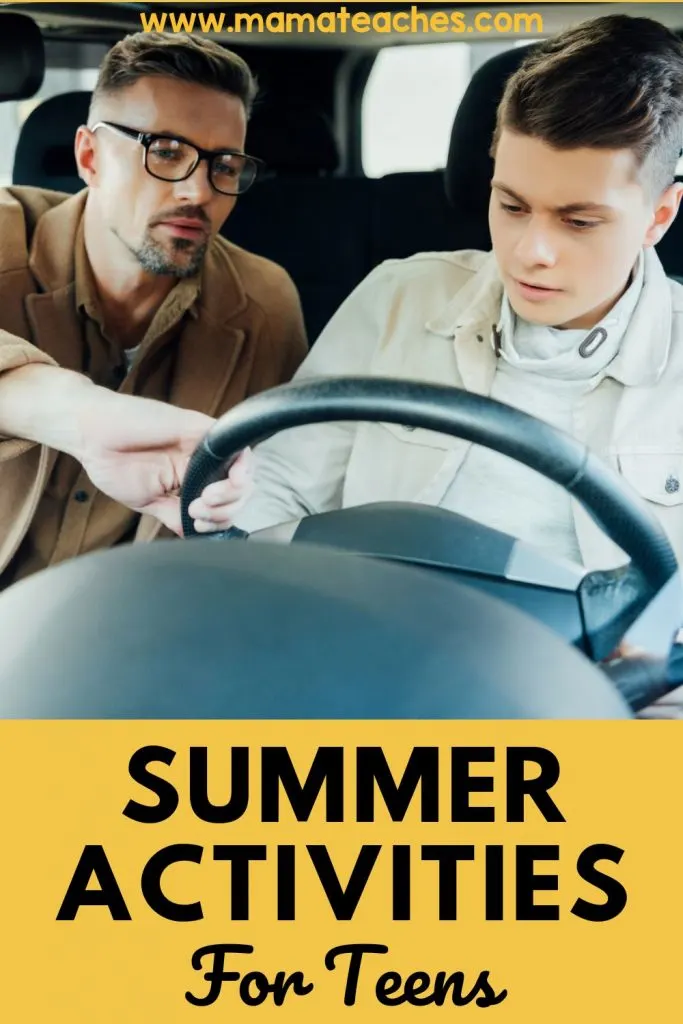 Petsitting
People who go on vacation will often opt to leave their pets at home.
Your teen can advertise himself as a petsitter.
What about walking neighborhood dogs during the day for a small fee?
Every bit adds up!
Business Owner
Yes, a teen can start her own business!
Whether it's lawn care, power washing, gardening, garage reorganizing, or cookie baking, get a business idea going this summer!
Volunteer Work
Most colleges look for community service hours in their applicants, and there's a reason for that: Volunteering makes a person more aware, compassionate, and confident.
Your teen can volunteer in a number of settings like the library, zoo, science center, church VBS, or animal shelter.
Job Shadowing
What careers interest your teen?
See if any friends or family would mind letting your teen shadow them to see what the career is all about.
Who knows?
It could turn into a summer internship.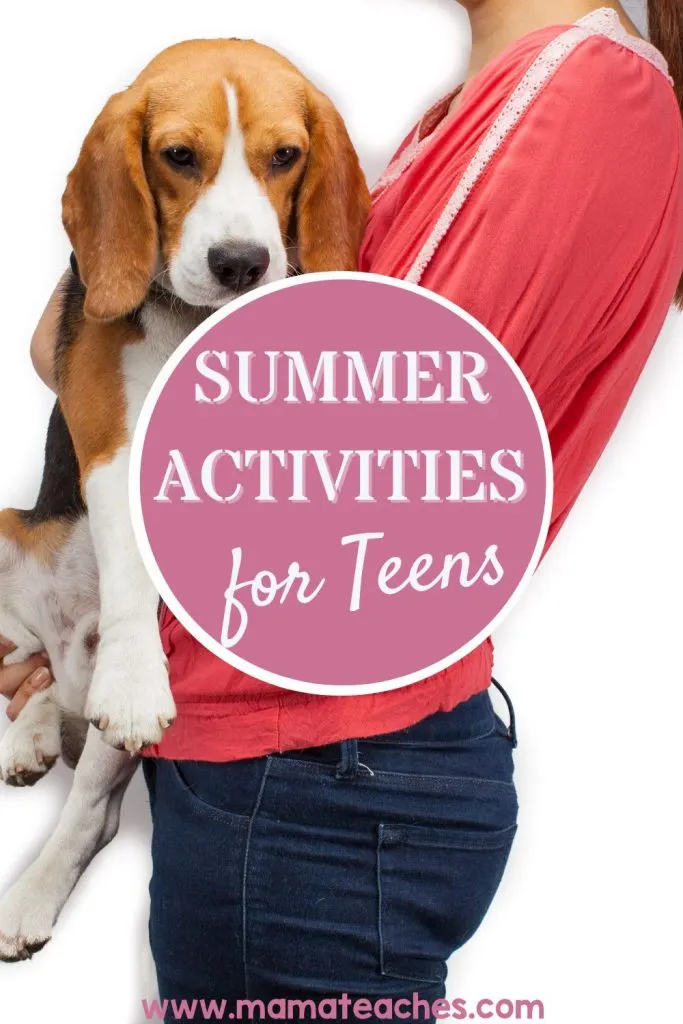 Summer Hobbies
If your teen can't think of any things to do over the summer, perhaps it's because he does not have enough hobbies.
It is not too late to try something new.
Skateboarding/Rollerskating
Get a new set of wheels this summer!
Learn to longboard, rhythm skate, or scooter.
Handicrafts
Don't knock it till you've tried it.
Knitting, crocheting, cross-stitch, beading, embroidery, watercolors, quilling, felting, and other handicrafts are making a comeback because they are relaxing and productive.
Check out local crafting shops to see if they offer beginner lessons.
Curious about crocheting? Check out this easy and free Cat Crochet Pattern! We're absolutely in love with it and are embracing our inner crazy cat lady!
Coding
The wave of the future involves tech.
Learn to code this summer on sites like CodaKid.
Or try project-based learning with Kano Computer Box Kit or LEGO Boost Creative Toolbox.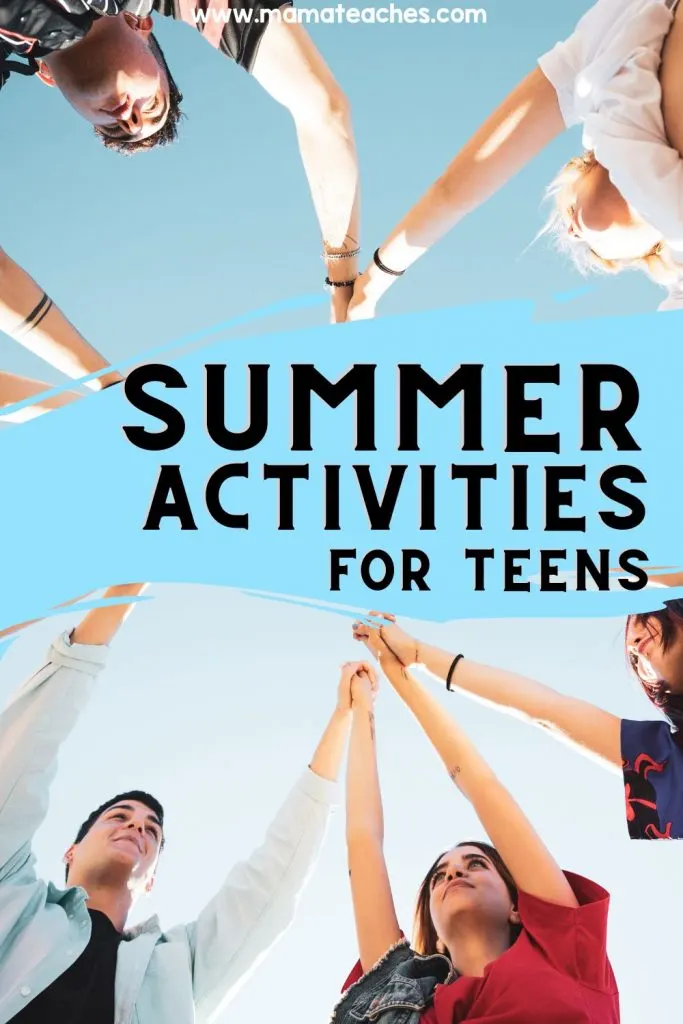 Start a Podcast
Does your teen already have a hobby that she is passionate about?
Why not start her own podcast?
Buy a basic podcasting microphone and use the audio editing program on your computer (like Garageband).
Then use a free hosting site like Podbean to put your podcast online.
Cook Around the World
Check out cookbooks from the library on international cuisine, and cook your way around the world!
Summer Play
When looking for things to do in the summer for teenagers, simply look up.
Take an inventory of what you already have in your local area and try that!
Beach/Lake/Natural Springs
Pack up the car and head to the nearest watering hole!
Even if your teen isn't much of a swimmer, she can read, collect shells, take nature photos, make a water-themed playlist, play a summer pictionary game with friends, or eat BBQ potato chips and watermelon (the best beach food, in my opinion).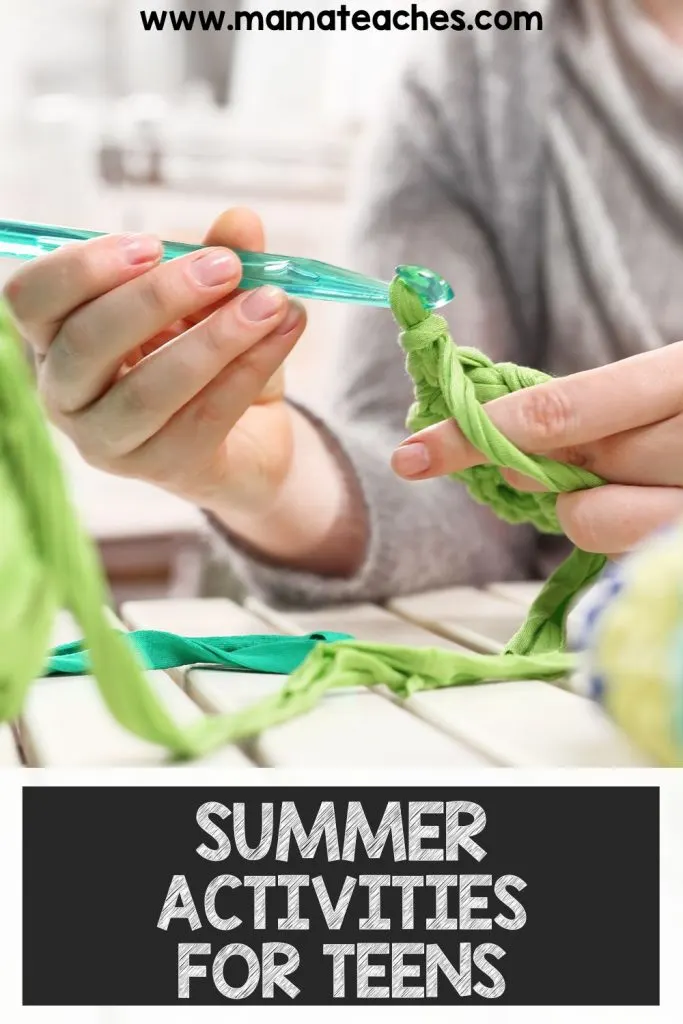 Geocaching gives hiking a purpose.
You can find hidden geocaches in local parks and trails by downloading the app.
Summer Blockbusters
Buy an unlimited movie pass to your local movie theater and take in all the summer blockbusters.
Even better: make a podcast about them afterward!
Disc Golf
Disc golf is a combination of Frisbee and golf.
You can find courses across the country (and tournaments, too). A starter set is fairly reasonable too.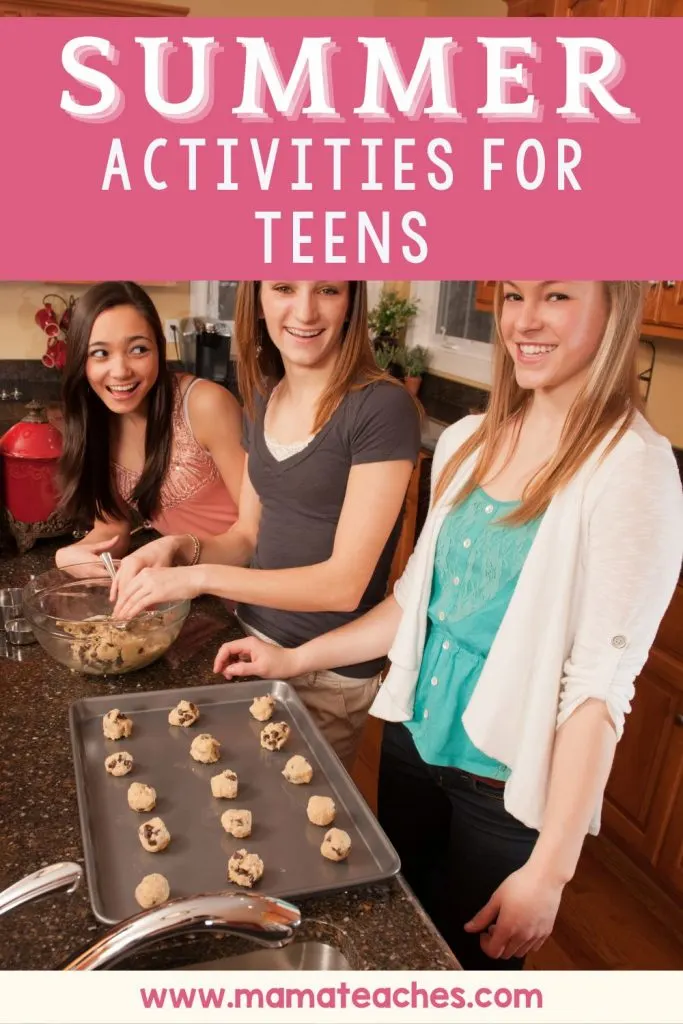 Things to Do in the Summer for Teenagers
Whether your teen wants to learn, work, play, or find a new hobby, the summer is the perfect time to start.
Try one of these things to do over the summer and banish boredom for the season!
You May Also Like: