Did you know the holiday of Halloween goes back over 2,000 years?
If you are looking for some fun facts about Halloween for kids, you have come to the right place!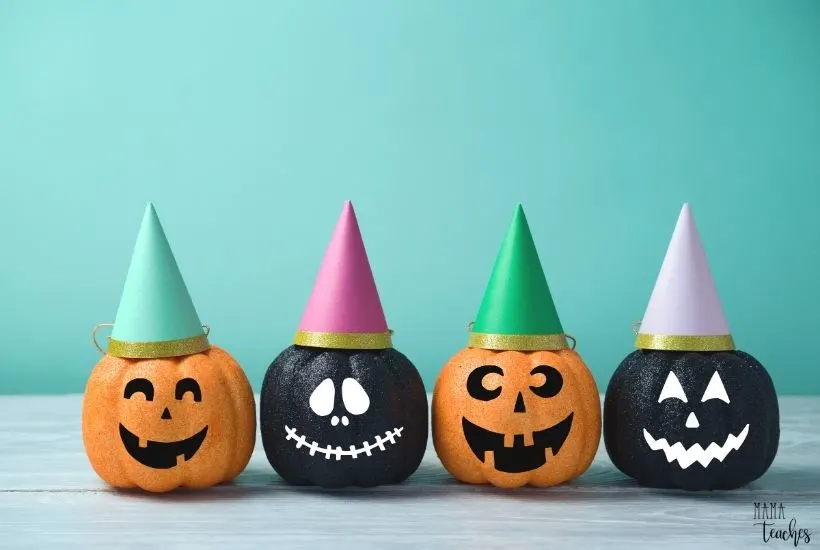 This article contains affiliate links to things that you might like.
Halloween fun facts for kids
Learning about a holiday can make it more fun for kids' when celebrating.
Whether you are a die-hard Halloween fan or your kids just want some more information about the celebration, check out these 10 fun Halloween facts for kids!
This article contains affiliate links to items that you might enjoy.
10 Halloween Fun Facts
1 – People Used to Trick-or-Treat for Food and Drinks
Forget collecting candy, the earliest traces of trick-or-treating were of people dressing up as evil creatures or ghosts and asking for food and drinks.
Cheerful, happy costumes were not a thing!
2 – Trick-or-Treating Became an American Staple Thanks to the Peanuts Comic Strip
It's hard to trace exactly when trick-or-treating began, but Charles Shulz made sure that it was firmly planted in American culture by depicting it in his comic strip in 1951.
3 – The Most Popular Halloween Candy in 2019 was Skittles!
While the most popular Halloween candy tends to vary state-by-state, overall, the top three Halloween candies in 2019 were Skittles, Reese's Cups, and M&Ms!
You can check out the list on Candystore.com for your state's breakdown of favorite Halloween candy!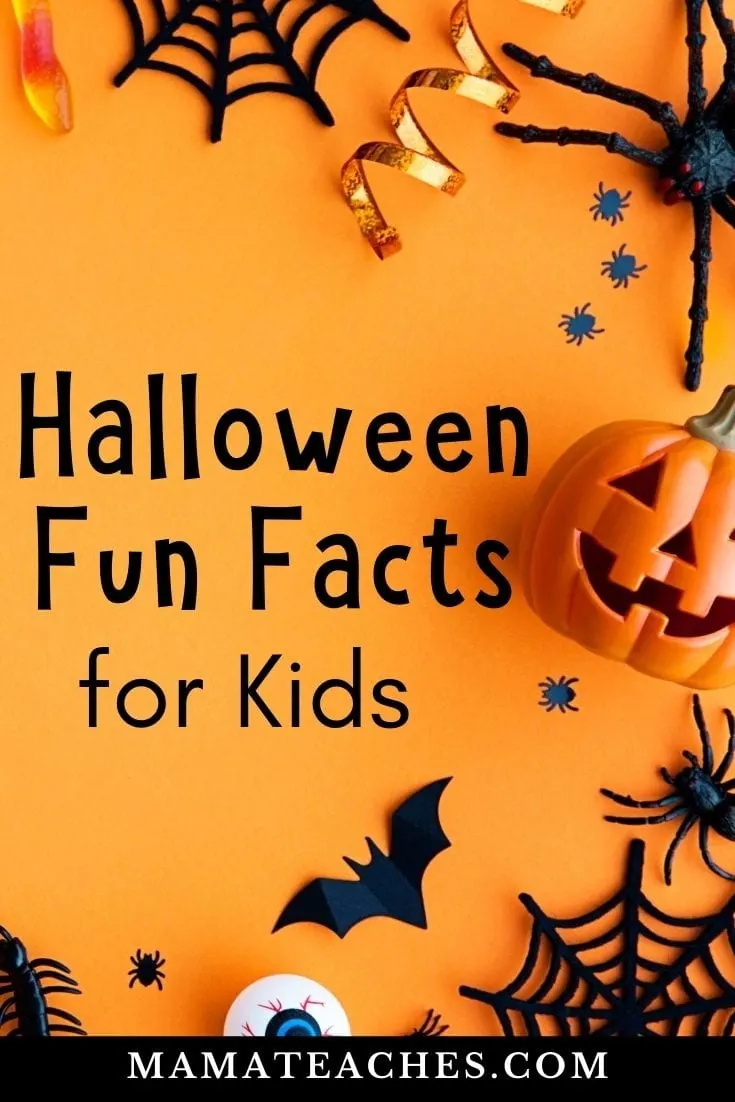 4 – You Would Have to Walk 44 Hours to Burn Off the Amount of Candy Calories Consumed on Halloween
It's estimated that the average kid eats almost 7,000 calories in candy on Halloween.
To burn off that amount, you would have to take a walk…for 44 hours!
5 – Spiderman and Elsa are the Most Popular Costumes for Kids
Be prepared for a bunch of miniature Elsa's and Spiderman's at your door, because they were the most popular Halloween costumes (2019).
While the exact costume can change, superheroes and princesses continually rank as the top choices for trick-or-treaters throughout the years!
6 – Halloween's Origin Had Nothing to Do with Candy
While the exact origins of Halloween are unknown, it is tied closely to the Celtic pagan religious holiday or Samhain.
On this night, it is believed that the veil between the living and the dead thins.
It was the most important of the four fire festivals that happened during the harvest season.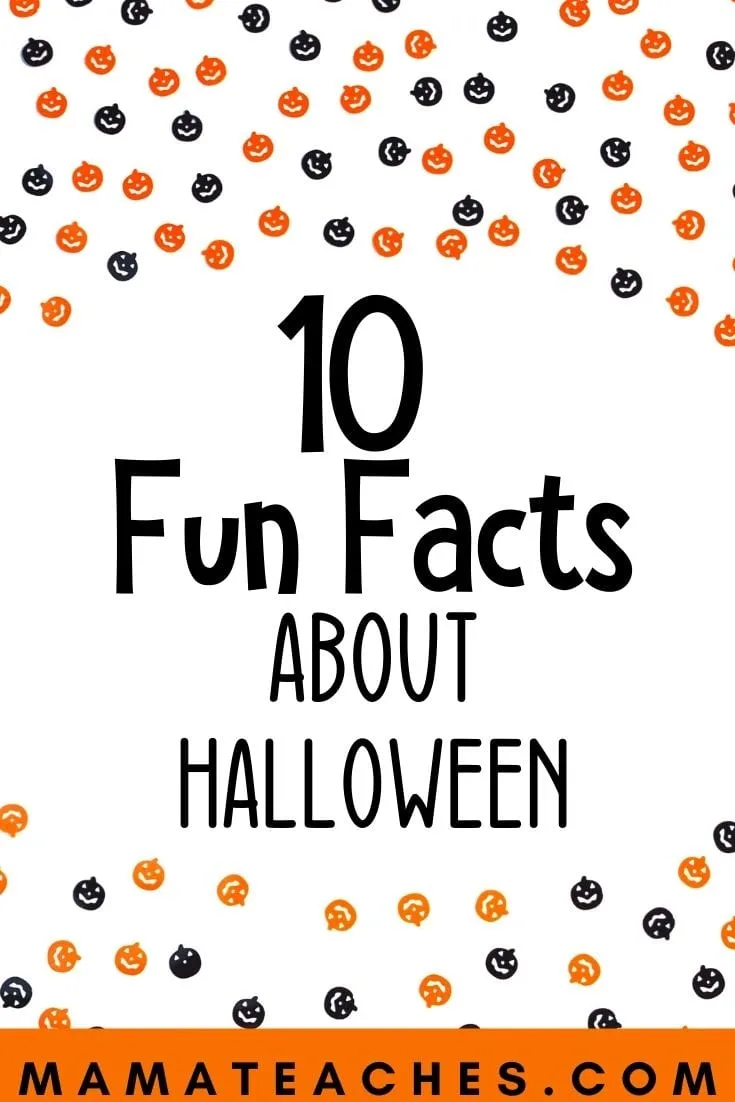 7 – Don't Forget to Carve Your Turnip!
The Irish were responsible for bringing the tradition of jack o-lanterns to the United States, but it wasn't pumpkins they carved!
Since there were no pumpkins in Ireland, they would carve turnips instead.
The spooky faces and candles inside were used to ward off evil spirits.
This makes sense since they created the tradition in conjunction with Samhain.
8 – The Biggest Pumpkin in the World Weighed 2,624.6 Pounds!
There have been a lot of big pumpkins grown over the years but the 2016 pumpkin grown by Mathias Willemijns from Belgium is the largest ever recorded.
Imagine trying to carry that out of the pumpkin patch!
9 – Hocus Pocus is one of the most popular Halloween movies around.
Starring Bette Midler and Sarah Jessica Parker, Hocus Pocus is consistently one of the most popular PG-rated Halloween movies.
It came out in 1993 and is a great blend of spooky and funny. You can watch the trailer for it here!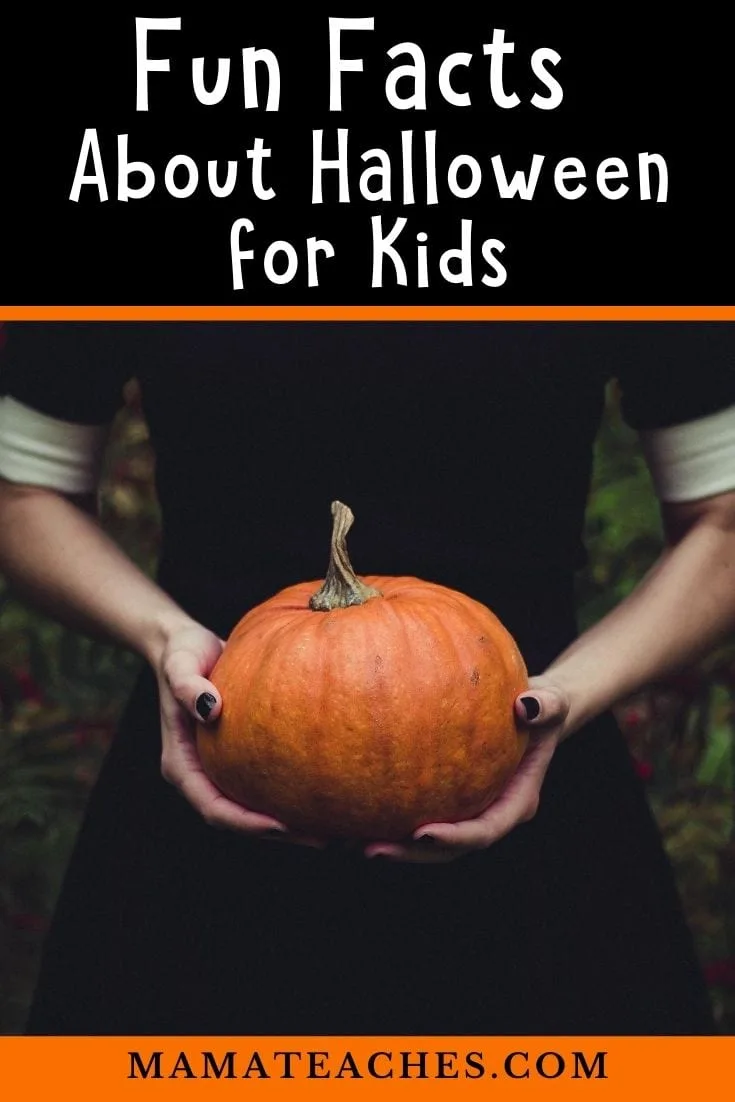 10 – Americans Spend Billions on Halloween
While you may not think of it as a holiday where people spend a lot of money, the National Retail Federation said that Americans spent more than $8.8 billion on Halloween in 2019.
That's a lot of candy and costumes!
Expand Learning with a Halloween Fun Facts Mini-Book
Take learning about Halloween on the go with an adorable and fun Fun Facts About Halloween mini-book!
It's perfect for the classroom or even to hand out to trick-or-treaters as a non-candy alternative!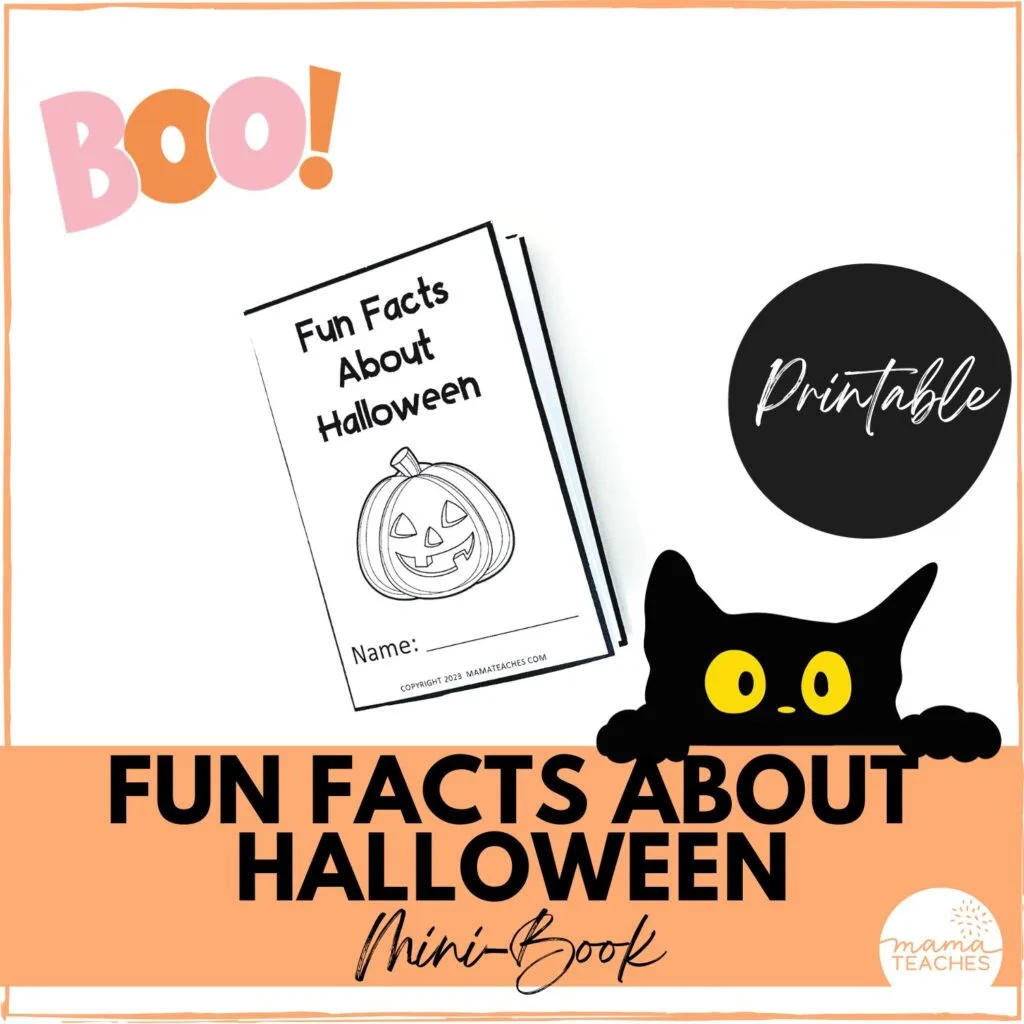 And be sure to expand learning even more with the free printable Fun Facts Worksheets below!
What are some of your favorite Halloween traditions?
Share them with us below!
We'd love to know how your family celebrates!
You Might Also Like…