These easy Instant Pot Philly cheesesteak sliders are easy to make and so delicious!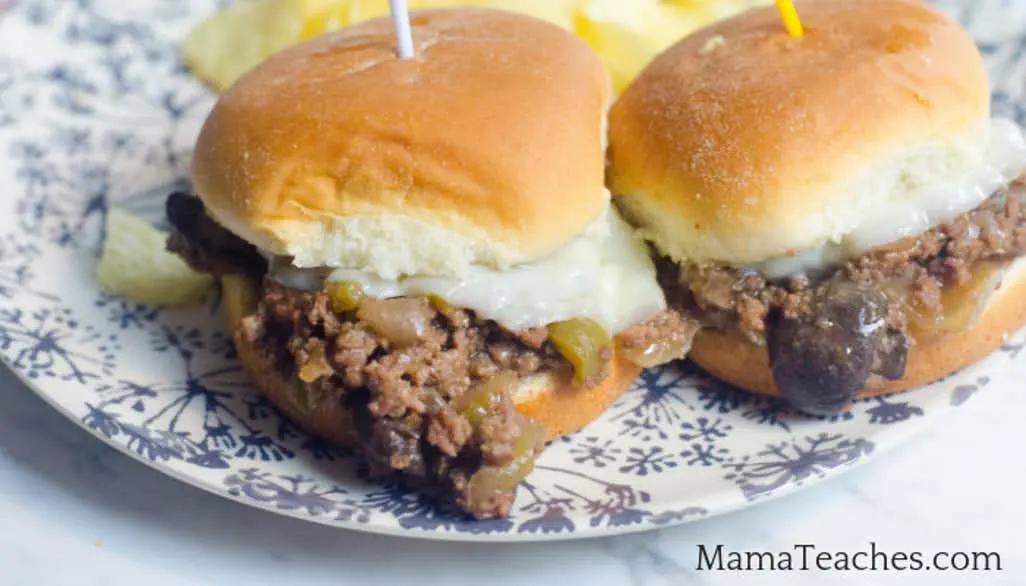 We live outside of Philadelphia, so all things cheesesteak related are in our wheelhouse. We love this modified cheesesteak recipe, but we were looking into trying something different – preferably in the Instant Pot. So, we came up with this yummy Instant Pot Philly Cheesesteak Slider recipe!
It's easy to make and super delicious. If you're short on time but big on having enough food to feed two growing teenage boys and a tween girl, this Instant Pot recipe is a must-try!
​
Instant Pot Philly Cheesesteak Sliders
Prep: 8 minutes
Cook: 15 minutes
Serves: 6
Ingredients:
1 lb ground beef
1 white onion; diced
10 bella baby mushrooms; sliced
1 green bell pepper; diced
2 packets of brown gravy mix
1 package of slider buns
8 to 10 slices provolone cheese *or* if you wanted to go totally Philly, use Cheese Whiz
1 teaspoon salt
1 teaspoon pepper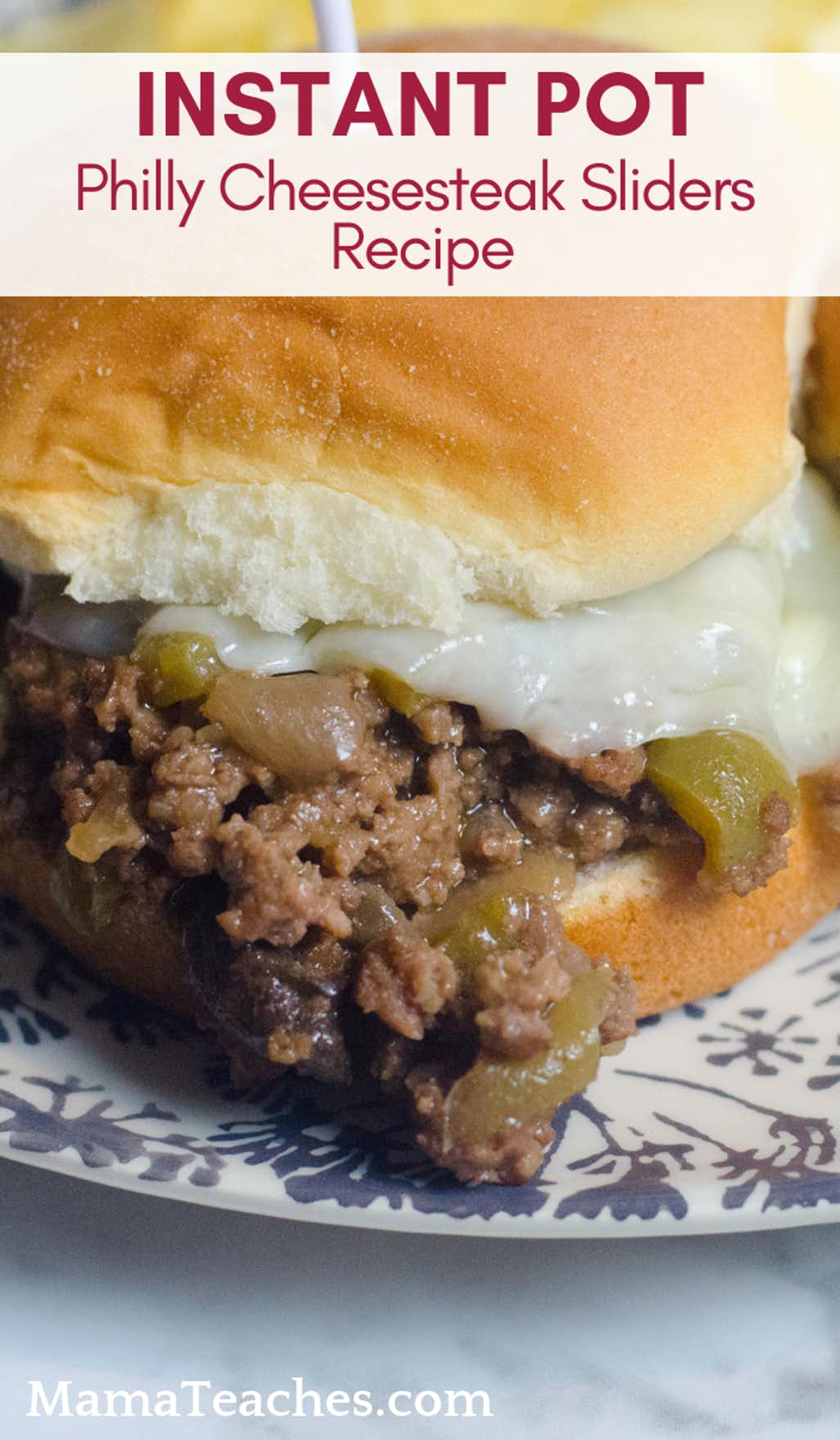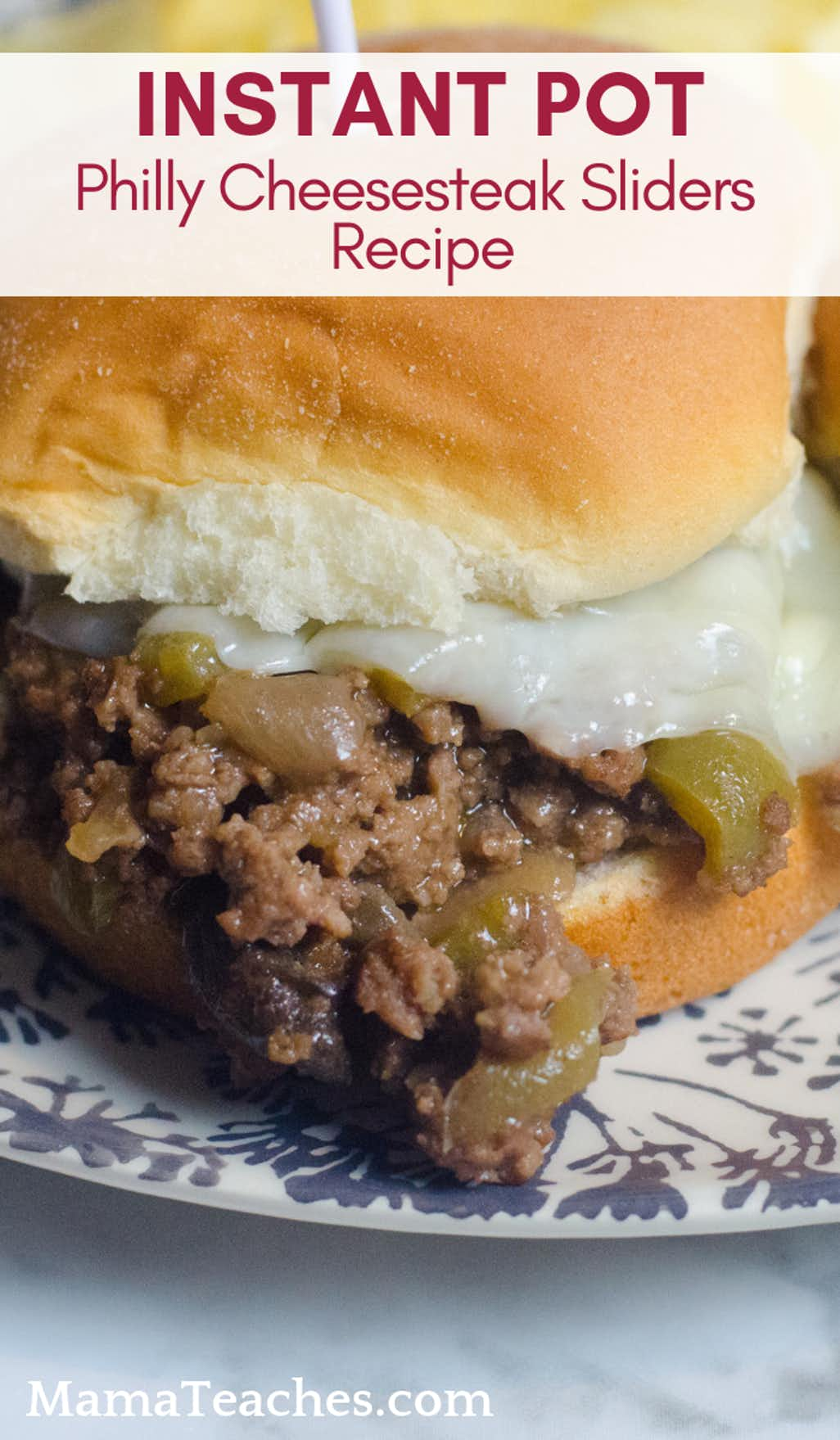 ​
Instructions:
Turn instant pot to saute mode. Place ground beef, onions, bell peppers, and mushrooms in the pot. Saute until meat is browned. (or you can set to high pressure for 8 minutes; quick-release pressure)
Add in gravy mix and stir well. This will thicken the juices so you don't want to drain the meat.
Top with salt and pepper. Stir well.
Place meat on slider and top with cheese.
Enjoy!
​
What's your favorite Philly cheesesteak recipe? Share it with us in the comments below! We'd love to hear what your family loves!