Are you looking for fun facts about Ohio?
Check these out!
Ohio, also known as the Buckeye state, gets its name from the Iroquois word ohi-yo which means "great river".
Ohio has more than 40,000 miles of waterways.
So then why is Ohio called the Buckeye state?
Well, buckeye trees are found all throughout the Ohio River Valley, so it only seems fitting!
Buckeye trees make small nuts that resemble the eye of a deer, hence the name buckeye tree.
It is believed that if you find a buckeye nut and carry it with you in your pocket, you will have good luck!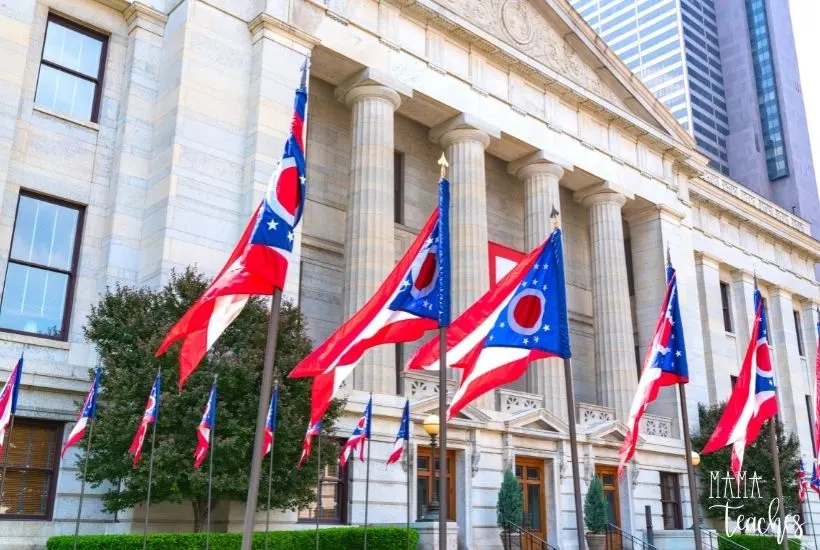 This article contains affiliate links to things that you might like.
What other fun facts can we learn about the state of Ohio?
Let's keep reading to find out!
Interesting Ohio Facts
Eight Presidents Come From Ohio
A total of eight presidents lived in the state of Ohio.
They include William Henry Harrison, Ulysses S. Grant, Rutherford B. Hayes, James Garfield, Benjamin Harrison, William McKinley, William H. Taft and Warren G. Harding.
All of them were born in the state of Ohio, with the exception of William Henry Harrison who moved to Ohio after he was wed.
Because seven of the US presidents were born and raised in Ohio, the state is considered the "Mother of Modern Presidents."
Ohio's Flag is Very Unique
Typically, a state flag is in the shape of a rectangle, right?
Well, not the flag of Ohio!
Ohio's flag is actually in a pennant or a swallowtail design.
This unique shaped flag is amazing for another reason, as well.
In order to correctly fold the Ohio flag, it takes 17 folds.
This is symbolic of Ohio being the 17th state to join the union.
Neat!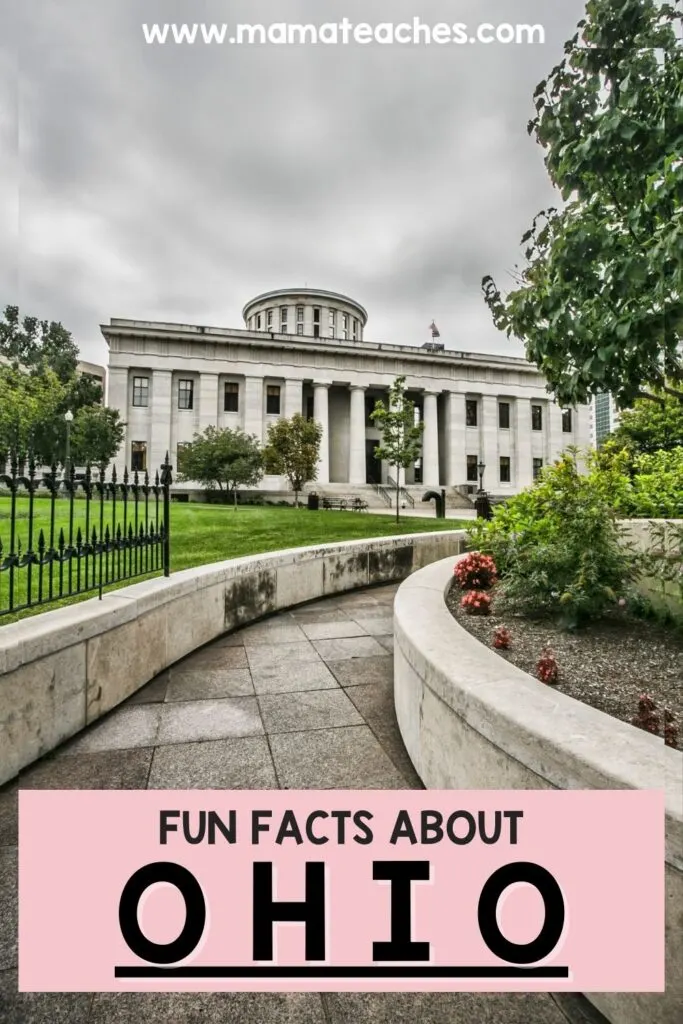 The World's Largest Cuckoo Clock is in Ohio
The largest cuckoo clock in the world resides in Sugarcreek, Ohio.
Located in a place called Swiss Village or "Little Switzerland", the giant cuckoo clock stands over 23 feet tall and is 24 feet wide.
A cuckoo bird will emerge from the clock on the half of every hour.
When this happens, Swiss polka music will play and a tiny figurine band emerges, along with a small doll couple that dances to the tune.
How cool is that?
Ohio is Home to a Giant Horseshoe Crab
Found on the side of Highway 124 in Hillsboro, Ohio is the world's largest horseshoe crab.
Given the name Crabbie, he is 28 feet wide, 67 feet long, and 12 feet high (not counting the extra height of its tail).
Crabbie was originally built to reside in Baltimore, Maryland but has since ended up as a roadside attraction in the great state of Ohio.
Crabbie is a hot spot for local community gatherings, weddings, movies, and many unique tourist photos.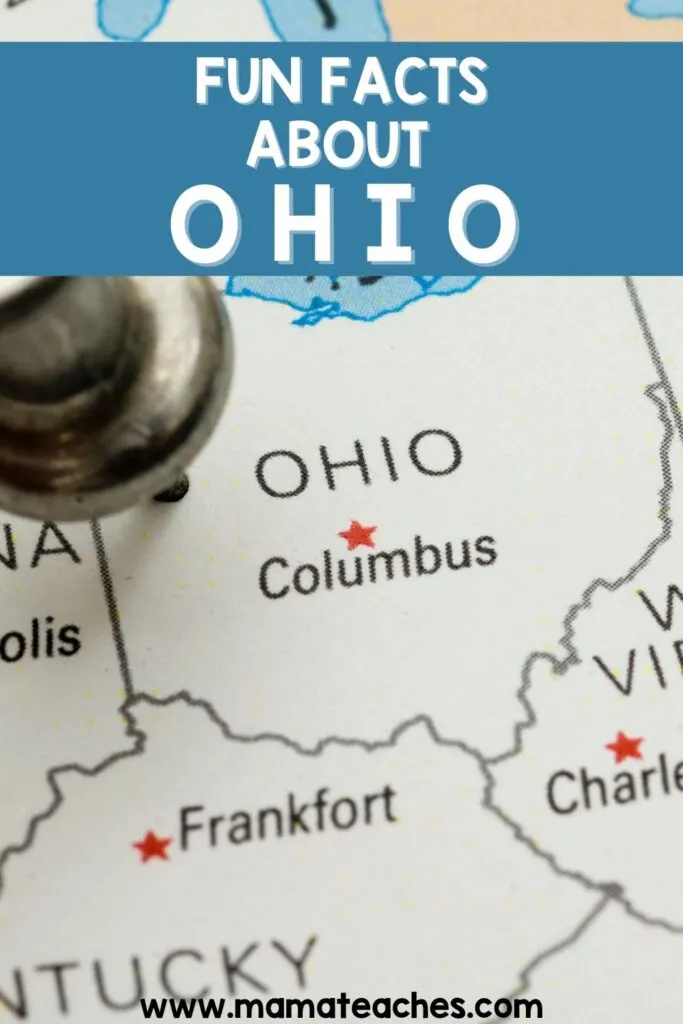 Fun Ohio Facts
There are some really interesting facts about the state of Ohio.
With its unusually shaped state flag and a couple of the world's largest attractions, Ohio is truly a special place.
Do you know any other fun truths about this great state?
Have you ever been to Ohio?
You May Also Like…