Looking for poems for your teen? Keep reading to see the list of more than a dozen great books of poetry for teens and tweens.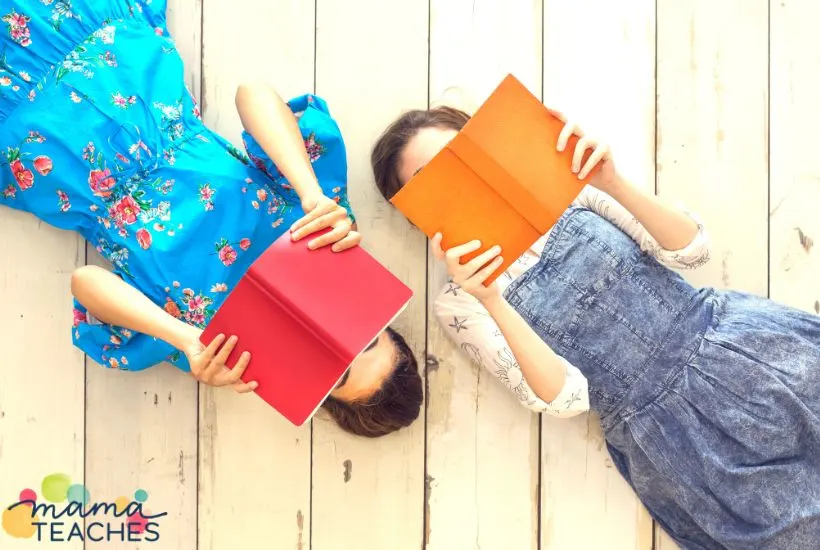 Poetry for Teens
When it comes to poetry for teens, it can be challenging to find poems that are captivating enough to hold their interest.
Relatable poems tend to go over well because teens know what it is like to have experienced what the poet is talking about.
This personal connection helps teens to experience the poem on a deeper level and to digest it more.
It has an added bonus of the teen wanting to continue to read the poems, too.
Why Poetry is So Good for Teens and Tweens
Poetry is filled with beautiful language. Each word is carefully chosen to fit the mood and message the poet is trying to get across.
Because of this, poetry for teens exposes them to new words, phrases, and ideas.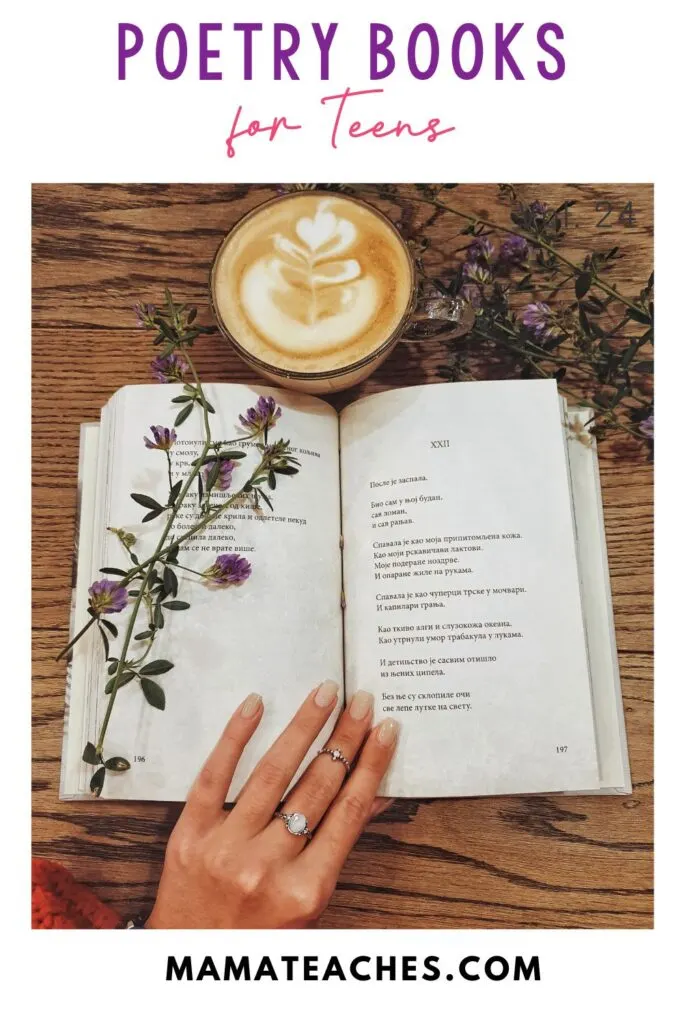 Many poems make the reader stop and think. When teens read poetry, they are able to ponder and try to relate to or envision what the poem is describing.
This is wonderful for creating connections between the teen and others or the world.
Tweens and teens have a unique set of challenges. They aren't small children but they aren't yet adults.
With this middle territory comes many unique situations.
By providing quality poetry for teens to the tweens or teens in your life, you are providing them with the opportunity to see that although they may feel alone in the challenges they are facing, others are feeling the same way.
Poetry for teens helps to build a sense of camaraderie between the reader and the poet.
From a teaching point of view, poetry for teens is a perfect opportunity to dive deep into figurative language.
From classics to contemporary poems, there are many different opportunities to tackle elements of poetry.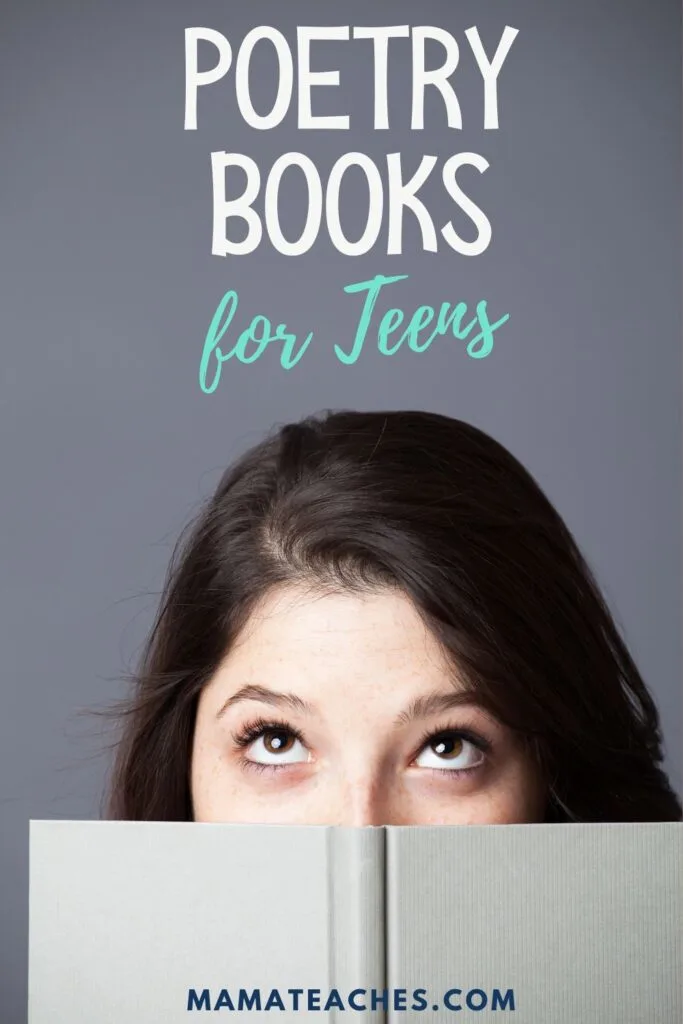 This article contains affiliate links to things that you might like.
Poetry Books for Teens or Tweens
This compilation of 100 poems will have your teen or tween laughing, inspired, contemplating, and intrigued. Both classic and contemporary poets are included.
Take a journey that fosters growth and healing with this collection of poems.
These poems help encourage teens and tweens to embrace their ancestry and become comfortable with themselves.
Life isn't always rainbows and sunshine. Through this collection of poems, your tween and teen will feel comforted knowing that hard times will come to an end, even if it doesn't feel like it at the moment.
Written by a young poet, these poems hold the thoughts that many teens and tweens have.
The constant worry that people will take something out of context and hold it against is only the beginning of this wonderful book of poems for teens.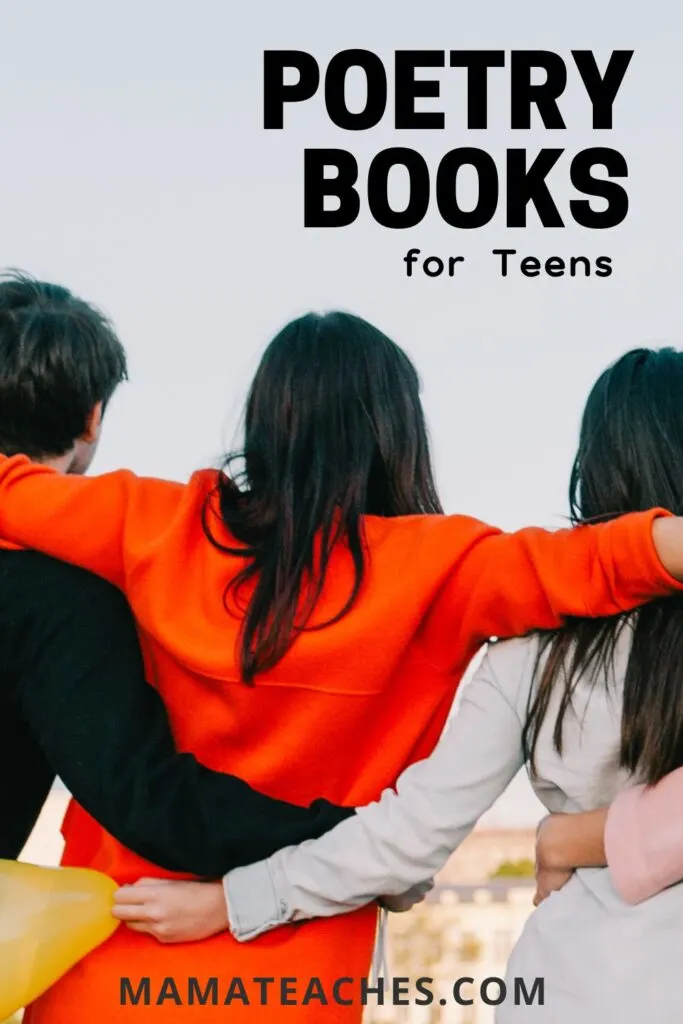 Capturing what it is like to be Black in America right now, this book of poems is a must to open the reader's eyes to what is happening right now.
This book is a Caldecott Honor winner, so you know it has to be good!
Alone by Megan E. Freeman
A story of survival written in first-person verse to share the amazing story of a twelve-year-old girl, her dog, and all the books she can read.
With no internet or phones to distract her, Maddie learns to trust herself and to be creative to help herself survive.
Written by teen poets, this book is a collection of emotion-evoking poems.
The book is broken up into seven sections to help navigate through different techniques or qualities.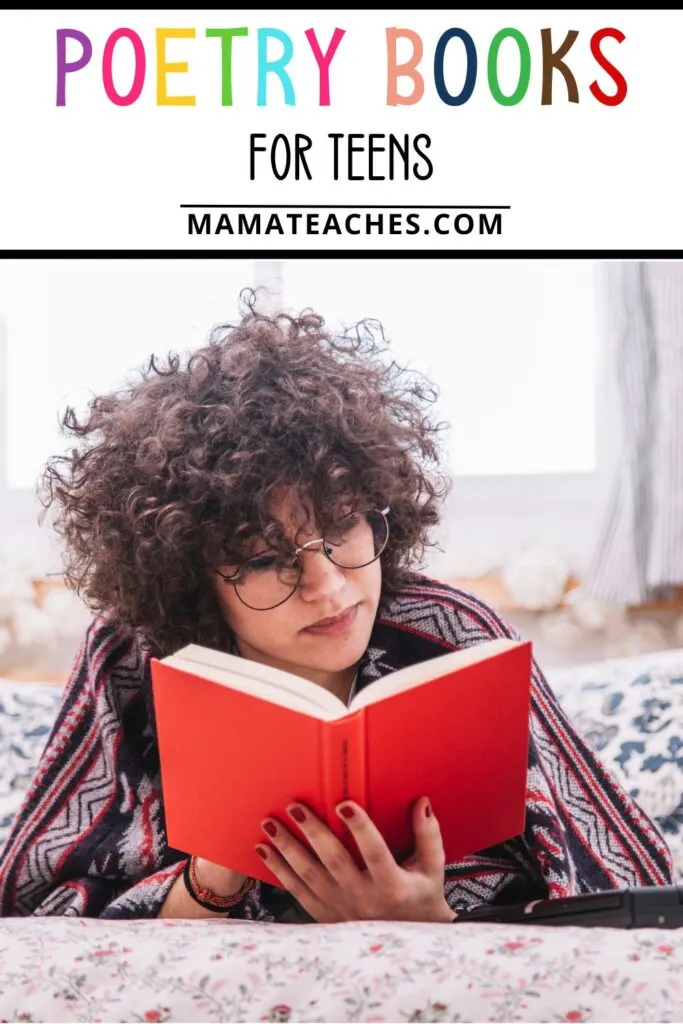 Some of the poems are creepy, and some of them are odd. Work by Poe is a great choice for a reader that isn't into all the lovey-dovey heartfelt poems.
Not only does this book include wonderful poems from Dr. Maya Angelou, but it also has illustrations to complement the poems. It is a great introduction to poetry for teens or tweens.
Shel Silverstein is a classic when it comes to poems.
Although this book may seem elementary, who doesn't love a quick and easy read?
Let your tween or teen enjoy the poetic verse with this book.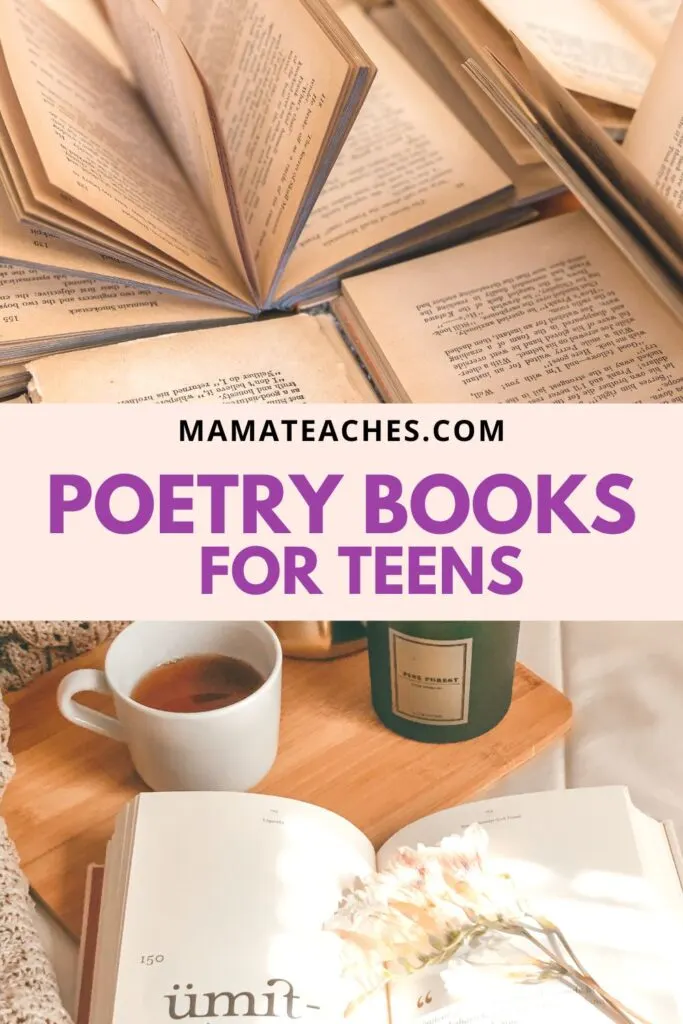 Hip hop meets poetry in this Newbery Medal Winner, where twin brothers Josh and Jordan navigate love, family, loyalty, problems, and the basketball championship.
Through this book, the true meaning of a champion is brought to life.
A stunning work of art to showcase and acknowledge the groundbreaking female scientists Maria Merian, Mary Anning, and Maria Mitchell.
These poems are sure to leave your teen or tween inspired to take on the unknown.
Over 70 poems are in this poetry book for teens.
Although the title says it is for girls, anyone can enjoy the poems about life's lessons of conquering teenhood.
Tweens and teens need to know that they aren't alone in making mistakes, even if it feels like they are the only ones making them.
This anthology has poems about little mistakes and poems about big mistakes.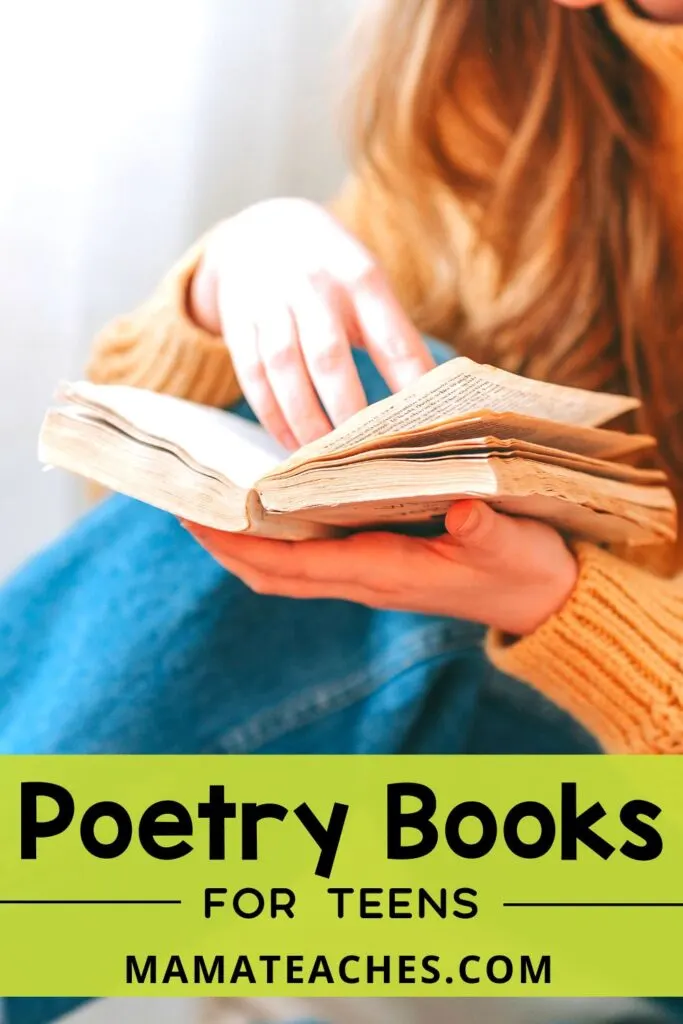 Poetry for teens doesn't have to be difficult.
This collection of Emily Dickenson's poems provides the poem and an explanation.
This format is perfect for the hesitant poetry reader.
Readers are led to forgive themselves for things they have done in the past while being inspired to discover who they truly are.
Teens and tweens will gravitate to the quirky, powerful verse presented in this book.
If you are looking for a book of famous poetry for teens, this may be book you are looking for.
With poems Shakespeare, William Blake, Emily Dickenson, John Keats, Robert Frost, and many more, this is a one stop poetry book for your personal library.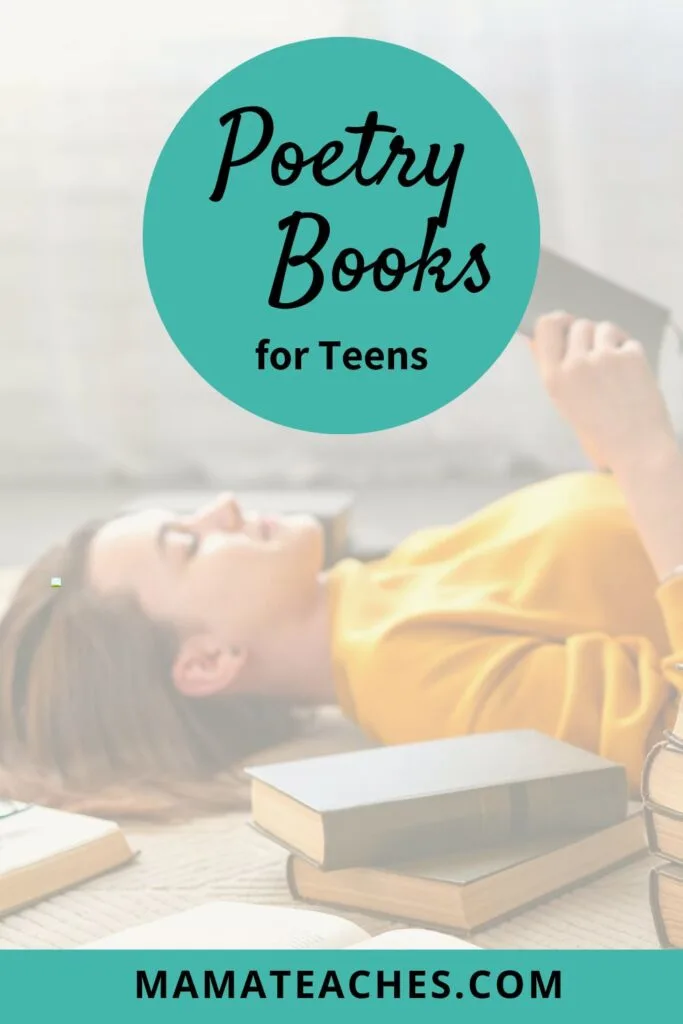 Poems for Tweens and Teens
From the classic work of Emily Dickenson to the contemporary pieces by teens, this list of poetry for teens and tweens is a great starting point for anyone looking to read a bit more poetry.
Teachers and parents can both help the tweens and teens in their lives benefit from the beautiful world of poetry.
You May Also Like…