What motivates you?
What drives you and fills you with excitement and passion?
If that's a tricky question to answer, you're not alone.
Finding out which path to take in life is complicated and messy.
Now imagine asking a teenager to do that and set the course for his life at 17 or 18 years old.
Because that's what we do, you know.
We ask our teenagers to decide on a career and commit to a major before they've ever experienced the world.
Talk about overwhelming, especially in this day and age where everything is so uncertain.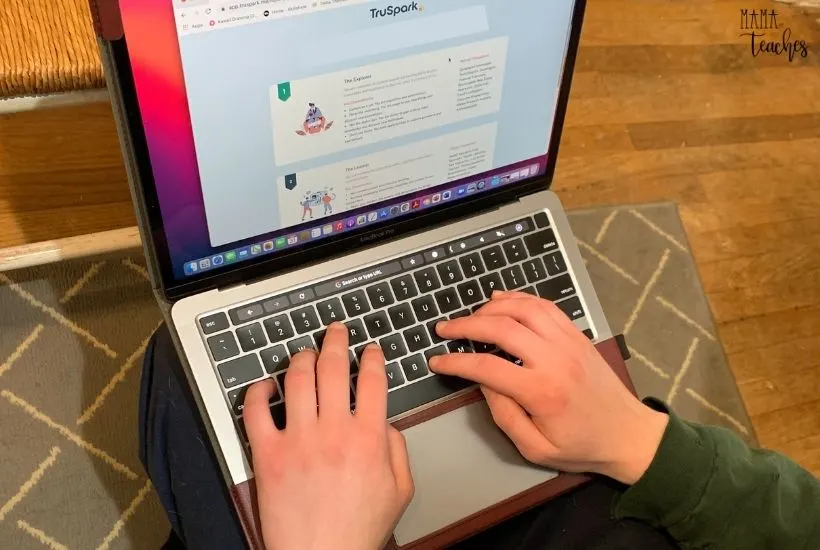 This article contains affiliate links to things that you might like.
TruSpark compensated me for my time to write this article, but all opinions and experiences are my own.
That's where a Core Motivation Quiz comes in.
Think of it as a career-exploration opportunity.
A chance to delve into what motivates and shapes you.
A chance to forge a path doing something you really, genuinely love. Not just doing something because you think that's what's expected of you.
Meet TruSpark.
TruSpark is a curriculum and motivation assessment tool that asks what's important to you and what drives you in life.
It then calculates all of your answers and runs them through a sophisticated algorithm to present you with career ideas that fit who you are and who you want to become.
The curriculum guides you through understanding what core motivations are and helps you dig deep and become more self-aware.
A Personal Case Study of TruSpark
My high school senior is really struggling to decide which career path to take once he graduates in June.
I asked him to work through the curriculum, take the TruSpark quiz, and see what came back. I wanted to see if any of those options intrigued him and if the program really worked.
And it did!
Suddenly we have been having conversations about majors he hadn't considered, and I can see and hear the excitement in him
TruSpark helped give him direction and become more self-aware (for an 18-year-old boy to admit that is pretty amazing!)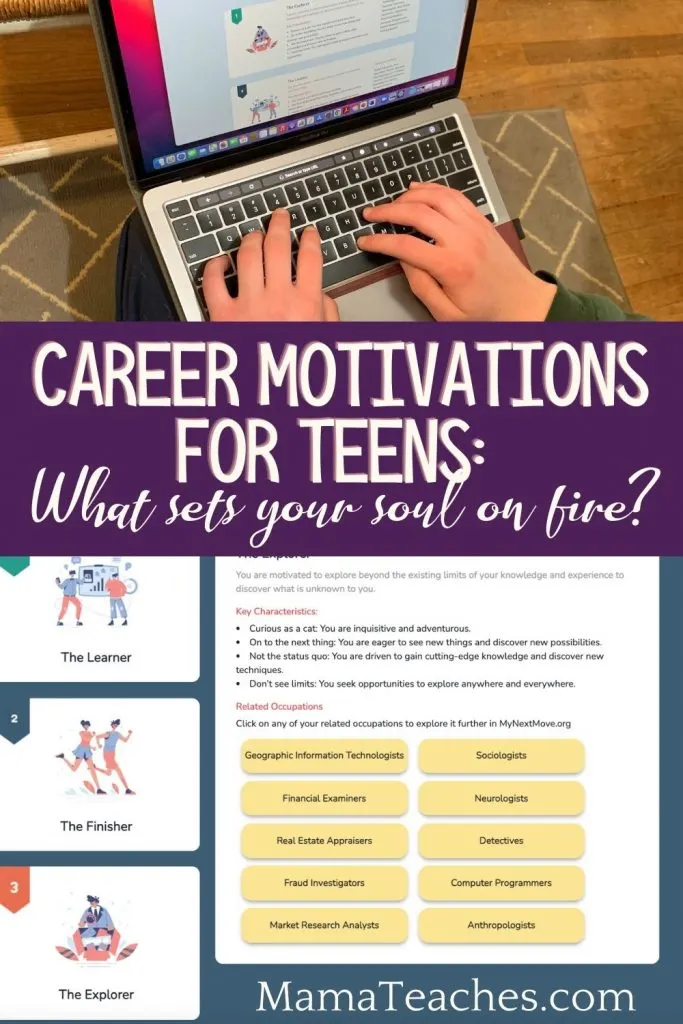 What TruSpark Can Do For You
For students, TruSpark can lead to:
increased self-awareness
academic motivation
career motivation
and lessened anxiety over what careers align with their core motivations.
For parents and teachers, TruSpark can lead to:
an understanding of how to motivate a student
an understanding of their child's strengths and weaknesses
guidance for how to support their child with their goals and dreams.
Understanding Career Motivation and TruSpark
When it comes to understanding what your core motivation is and how that impacts what careers would be best for you, TruSpark is unparalleled.
It is a research-based program that's designed specifically for teens.
They took the career motivation assessment tools that are used with adults and reconfigured them into a model that focuses on teenagers' needs.
TruSpark bases the suggestions and outputs on your teen's stories – it's story-based.
It's the stories of their life that mean the most and had the biggest impact that help gain insight into their core motivations.
Since no two stories are the same, your child's answers are uniquely tailored to him or her.
And the best part is that the motivations assessment goes to the heart of what drives your child.
It digs into what motivates them on a core level.
It's not simply a strengths or interests assessment, it's a what-makes-your-child-who-they-are assessment.
What motivates them intrinsically is the key to figuring out what will truly make them happy.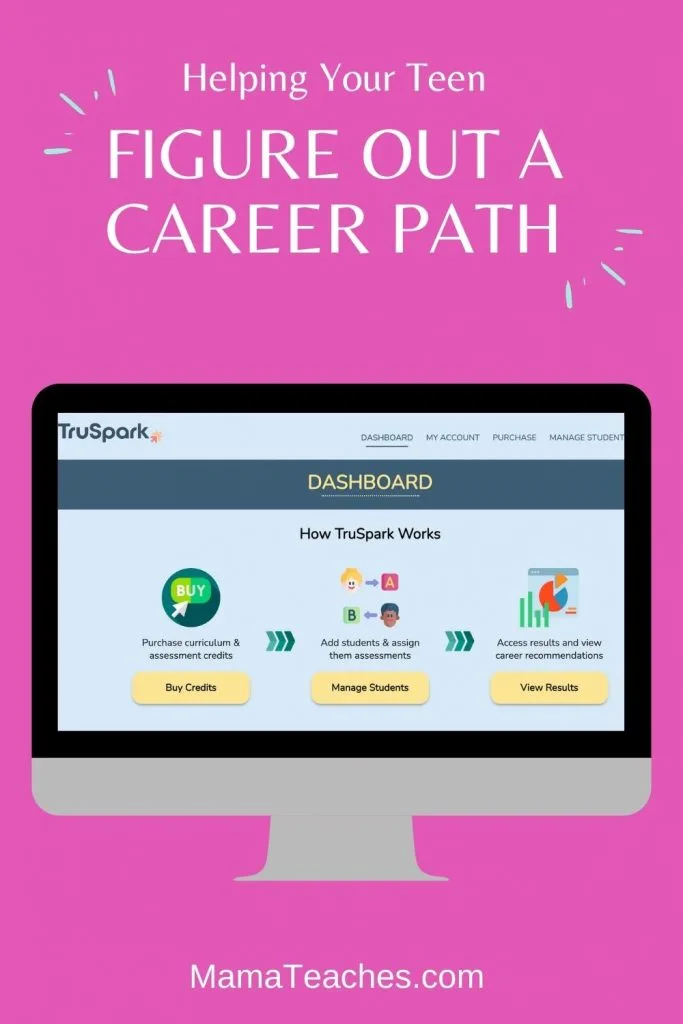 Why Your Child Needs the TruSpark Curriculum and Career Motivation Assessment
Your child needs the motivation assessment and curriculum if he is:
unsure about what to study after high school
struggling to find direction in his high school studies
interested in understanding what drives him
tossing around the possibility of a few career choices
wanting more self-reflection.
How to Get the TruSpark Assessment and Curriculum
Signing up for the TruSpark career motivations assessment is easy!
Just click the button below to head to their website to enroll.
The process takes only a few minutes and you'll have instant access.
For parents and teachers, that means instant access to a comprehensive dashboard that gives you the ability to assign the assessment and view the results after your child has taken it.
For students, that access is based on their parent or teacher's assigning of the assessment.
That means that your kids are not going to be bombarded with information right away – it's under your control.
A TruSpark Giveaway!
You can also enter to win the curriculum and two assessments ($79.95 value) when you enter the giveaway below. Good luck!
You May Also Like…