Social emotional learning (SEL) has become more important in today's society than ever before. But teaching children how to navigate feelings and behaviors associated with it can be tricky in a society riddled with technology and outside influences. So will a social emotional learning app really help?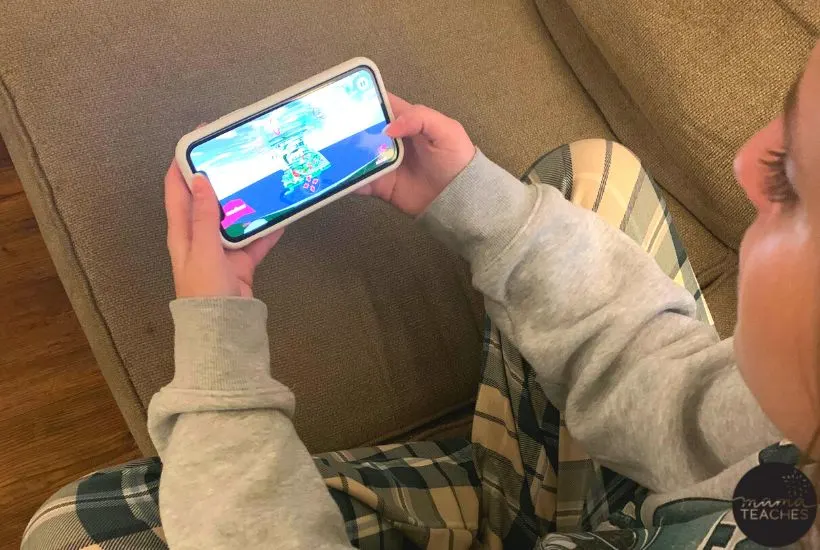 Disclosure: I have been compensated for my time to write this post. All opinions are my own.
Thankfully, there are options for teachers and homeschool families who want to introduce social emotional learning to their students and children. One of those is the LuvBug Learning app!
The Importance of Teaching Feelings to Older Students
Teaching children about their feelings is something that's perfect for preschool or early elementary. Unfortunately, with the events of the past few years, there is a gap between what older elementary students should understand about feelings and social interactions and what they actually know.
So how do you bridge that gap?
The answer is technology. While tech gets a bad rap for a lot of things, when there is a safe environment for students to explore sensitive subjects, it can be a great option.
The LuvBug Learning app is one of those safe technology resources that is passionate about teaching children ages 5-11 how to navigate emotions, recognize feelings in others, and be a kind, compassionate, empathetic individuals.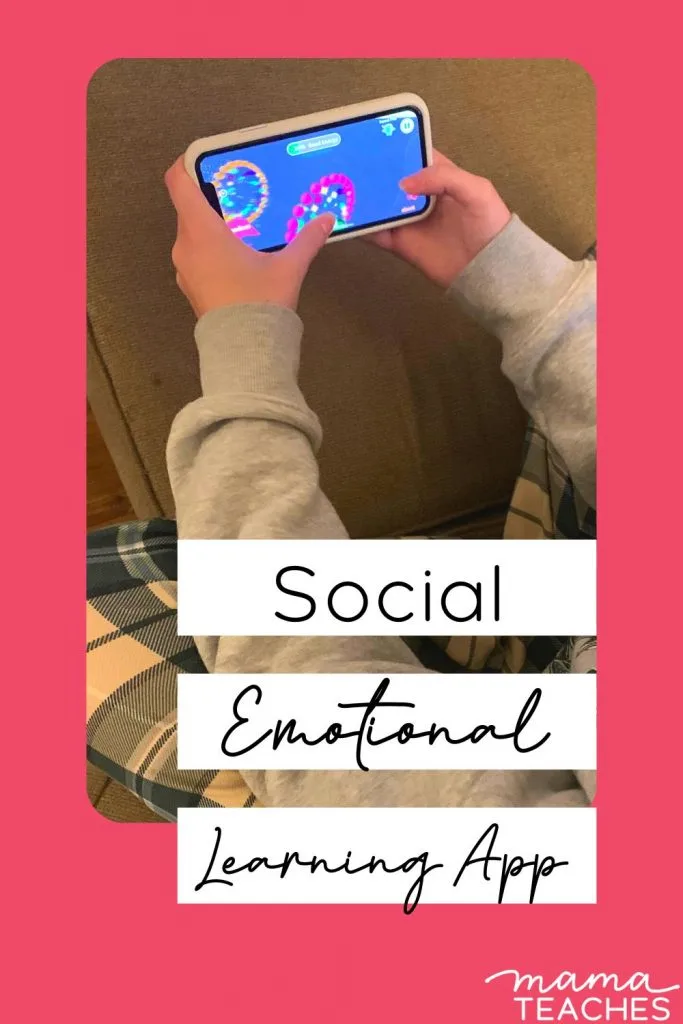 Choosing an SEL App
When you're looking at SEL technology to install on your Android or Apple devices, it's important to make sure that it is:
engaging
easy to navigate
useful
safe for kids to use.
If the graphics are outdated or the platform is glitchy, students will quickly lose interest. Once their attention is gone, it doesn't matter how good the material actually is, they will never want to engage with it. That's why LuvBug Learning includes top of the line graphics that run on newer iOS and Android devices.
Improved Child Behavior for the Win
When my children were younger they bickered a lot. Normal sibling rivalry was still tough to navigate and it often left me wanting to pull my hair out at the end of the day.
No matter how many times we talked about being kind or being nice to one another, they still argued. One of the things they argued about the most? Whose turn it was to use the iPad!
I wish that we had LuvBug Learning back then to put on the iPad so they'd have to play it when it was their turn! It's a little harder to be mean and grouchy with your brother after you've just spent 15 minutes playing a game and watching videos that teach you about being nice!
So what exactly is LuvBug Learning? Let me explain!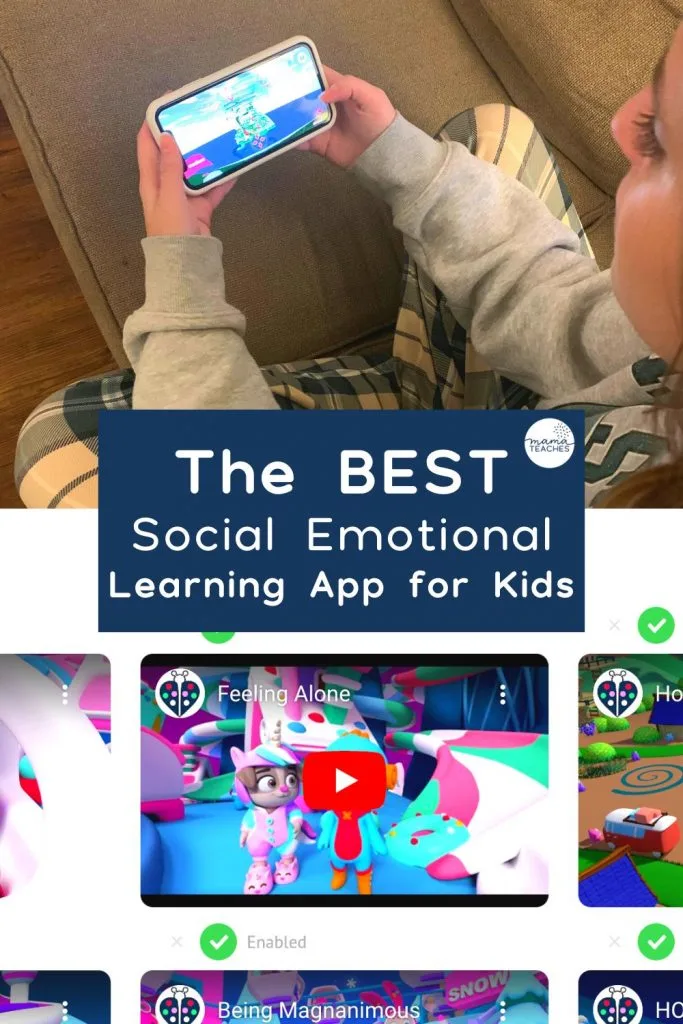 Social Emotional Development in an App
LuvBug Learning is an app and website that is composed of three main components: the parent dashboard, games, and videos. Its purpose is to teach children about essential life skills related to social emotional development.
From kindness to bullying, to being magnanimous, there are games and videos that engage players in lessons and ideas that encompass them all.
LuvBug Learning Games
But what do the graphics and gameplay look like on LuvBug Learning? Check out this example:
LuvBug Learning is a gentle first step to introducing children to technology or, if they are already familiar with tech, to bring them back to engaging platform that rewires their ideas of online and offline behavior.
The graphics are bold and bright, creating a happy online experience. The activities require players to think and react quickly building both their fine motor skills and critical thinking skills.
LuvBug Learning Educational Videos
Just like the graphics in the games, the educational videos feature cute, relatable animal characters who help each other through tough situations and confusing problems. They support one another and encourage kindness as they talk.
Watch this example of a video about The Golden Rule to get a feel for how the videos capture students' attention and make learning about social emotional life skills fun:
Luv Bug Parent Dashboard
The third key piece of the LuvBug Learning experience is the Parent Dashboard. I've worked with a lot of dashboards for curriculum in my years as a homeschool mom and classroom teacher and this is one of the best that I've seen.
It gives parents the ability to:
see what activities their children have worked on
see the success rate of those activities
monitor how long their child has been using the app per day
toggle permissions on and off for watching each of the videos
see the total number of points earned by playing the games
see the student's rank
adjust permitted game play time (default setting is 60 minutes each day during the week and 120 minutes on the weekend days)
enable bedtime settings so that the game cannot be accessed during certain hours
send a message when play time is up
change the game play level up or down depending on their child's needs
set a user password
There are so many different reporting and control options that it truly makes it feel like you're not just an observer of a game that your child is playing, but you're actually in control.
Not many learning apps do that to the extent that LuvBug Learning does and it makes a world of difference in the comfort level associated with letting kids play it!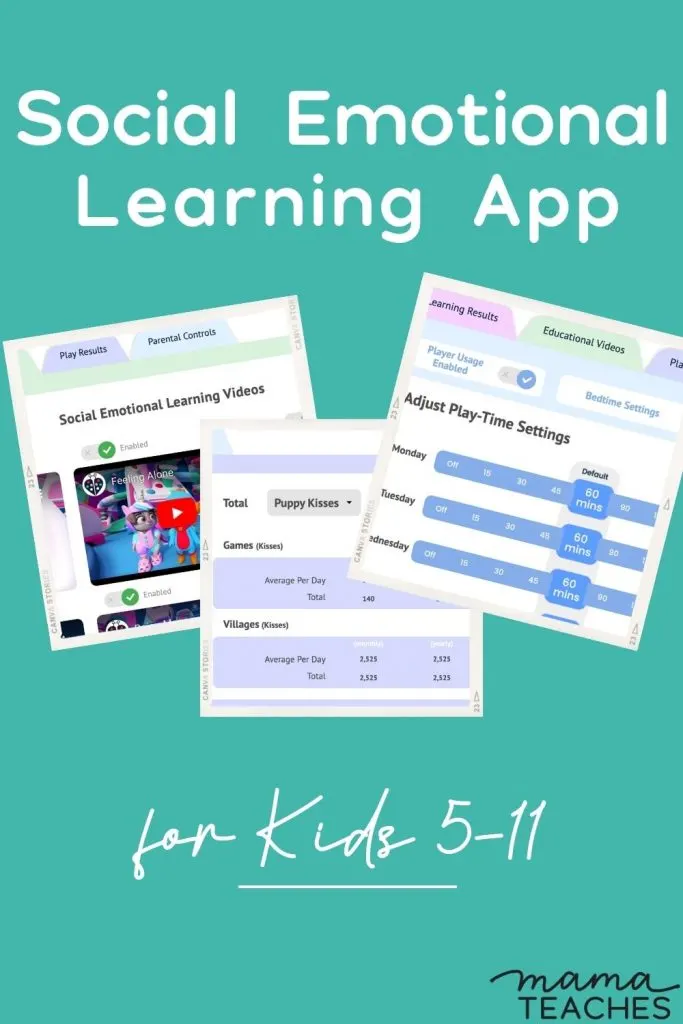 Using LuvBug Learning with Your Kids
Want to give this social emotional learning app a try with your own children? Good call! You can sign up HERE with the code LUVBUG5 to get the app for $5/month! This is a huge savings over their normal price and the promotions they run! (Offer expires October 15, 2022.)
Why wait to give your children a social emotional learning app that will help them grow into better individuals? Why put off introducing key growth concepts that they need to develop into the people they were meant to be? LuvBug Learning can help you get them there together.
YOU MIGHT ALSO LIKE…