Over the course of the day, student desks slide and scooch.
How do you get student desks to stay in place?
You can find the answers here.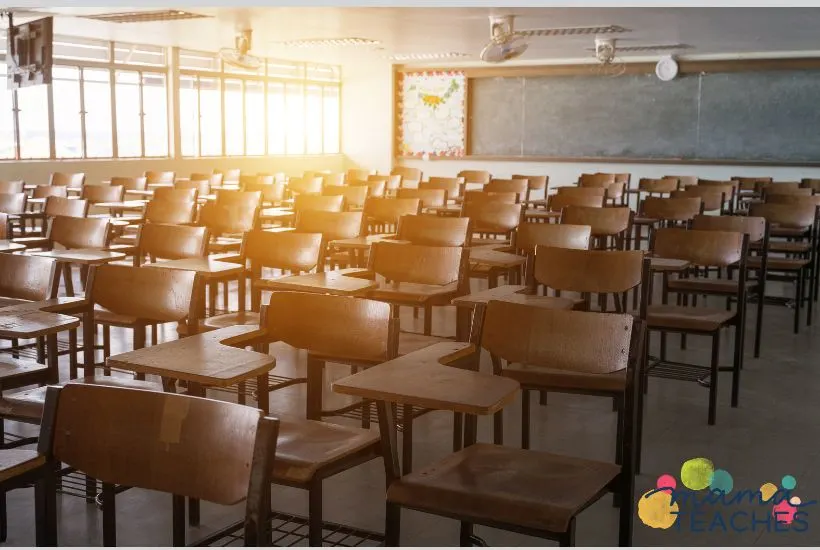 This article contains affiliate links to things that you might like.
How to Prevent Student Desks from Wandering
You start the day with the desks perfectly in place, but by the end of the day, they have migrated.
How does this happen?
Sometimes it feels like the desks move themselves to new positions during the night!
Here are the ways to keep student desks in place.
Zip Ties
If you set your student desks in clusters, you are more likely to keep the desks in place.
Place zip ties around the adjacent table legs.
Place the zip ties directly underneath the desks (not lower on the legs) for maximum stability.
Coffee Cans
This method also requires that you have desks side by side or in clusters.
Place the feet of the adjacent desks in the same soup can or coffee can.
This connects the desks together and keeps them from sliding apart.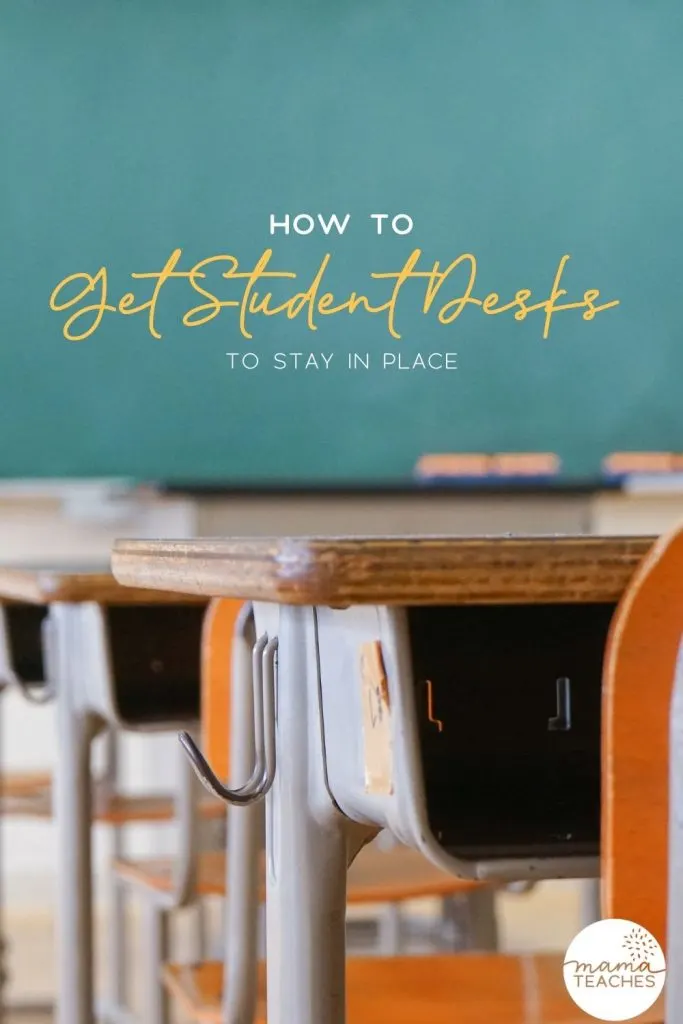 Velcro Dots
If you have a carpeted floor, you can apply velcro dots to the bottoms of the desk legs.
[[[The velcro hooks will cling to the carpet and keep the student desks in place.
Gaffer Tape
Gaffer tape is the ideal tape for keeping items secured to the floor.
Duct tape leaves a sticky residue and painter's tape is too delicate for the job.
Gaffer tape is in the Goldilocks zone.
Developed for securing cables to the floor on TV, film, and stage sets, gaffer tape will keep your student desks in place.
And your school custodian will thank you for not using duct tape on the floor!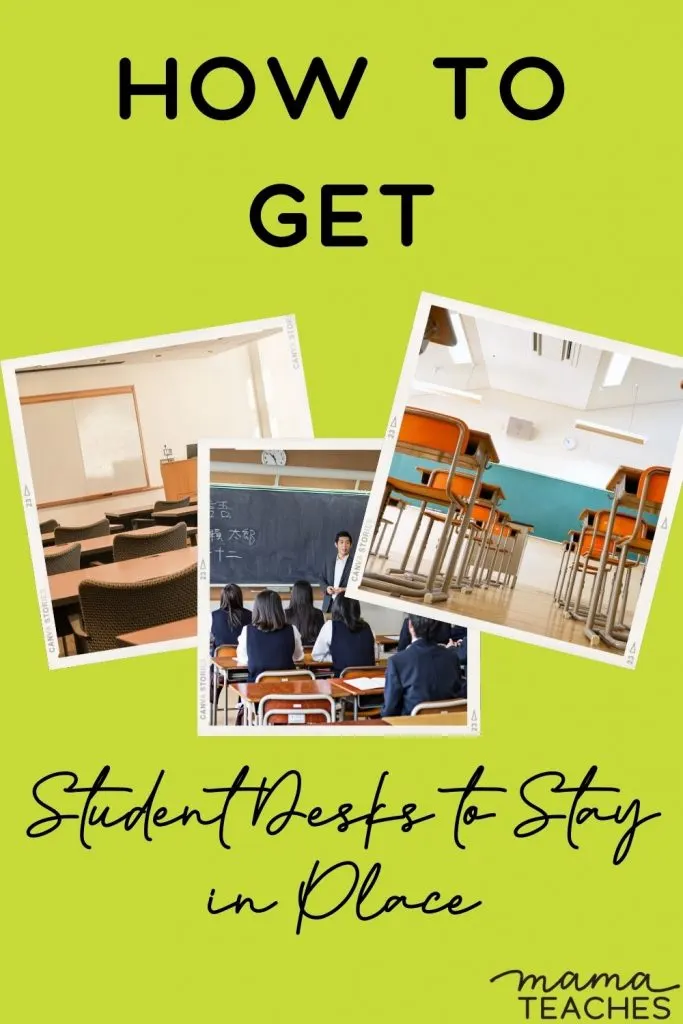 How to Make Student Desks Easier to Reset
No matter what you do to secure your student desks to the floor, wandering will still happen.
Children are wiggly and fidgety, and they will find a way to move those desks.
Get those same students to help you at the end of each day.
Mark the floor with tape to show where the desks should go.
Then have the students slide the desks back to their starting place.
After they can push in their chairs.
Voila!
Your classroom is back to its original arrangement.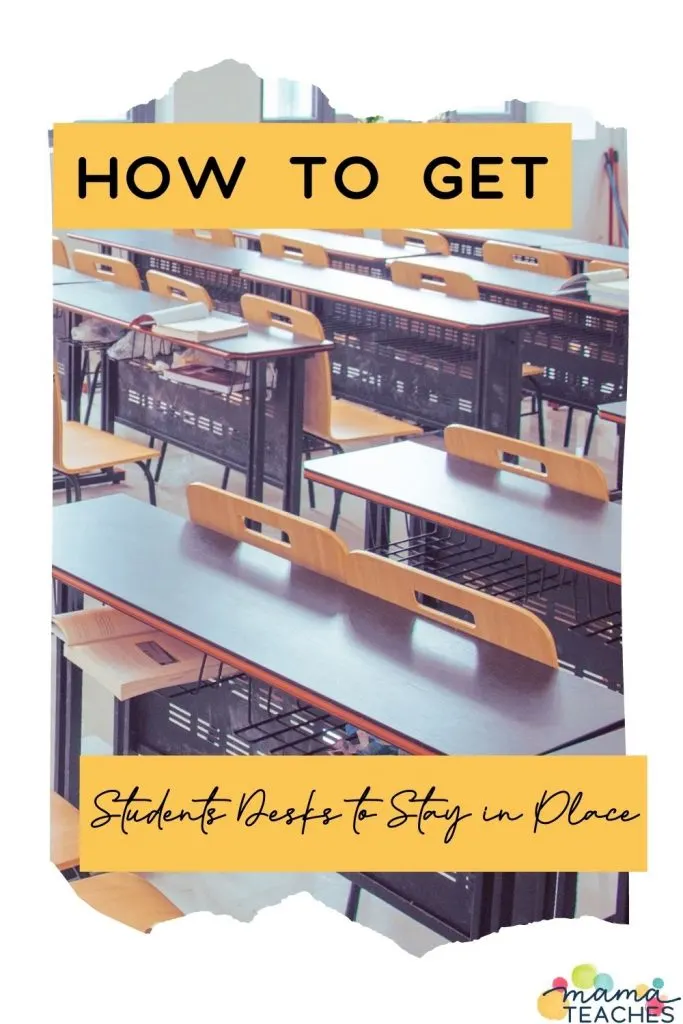 Keeping Student Desks in Place
Your classroom is a work zone, and like any place that is constantly used, it will tend to become disorganized.
Student desks move.
It's a fact of life.
You can stem the tide of disorganization by securing student desks to the floor or to one another, and by making the wandering desks easier to reset at the end of the day.
By using a trick or two, you can keep your classroom setup as orderly as it was on Day 1.
You May Also Like: