It's time to play the Thanksgiving Virtual Escape Room!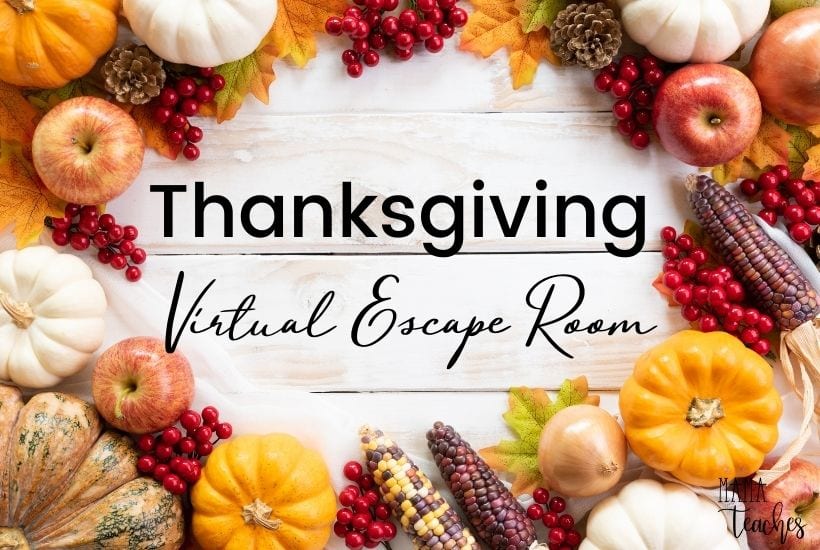 Thanksgiving Digital Escape Room
We love Thanksgiving and we love virtual escape rooms when distance learning or hanging out on Zoom with family and friends. So, it only made sense that a Thanksgiving Virtual Escape Room be on our agenda this year!
You can use it with students who are distance learning or play it with family members on Thanksgiving Day while you're FaceTiming or on a video call!
The best parts? It will get you thinking AND it's free!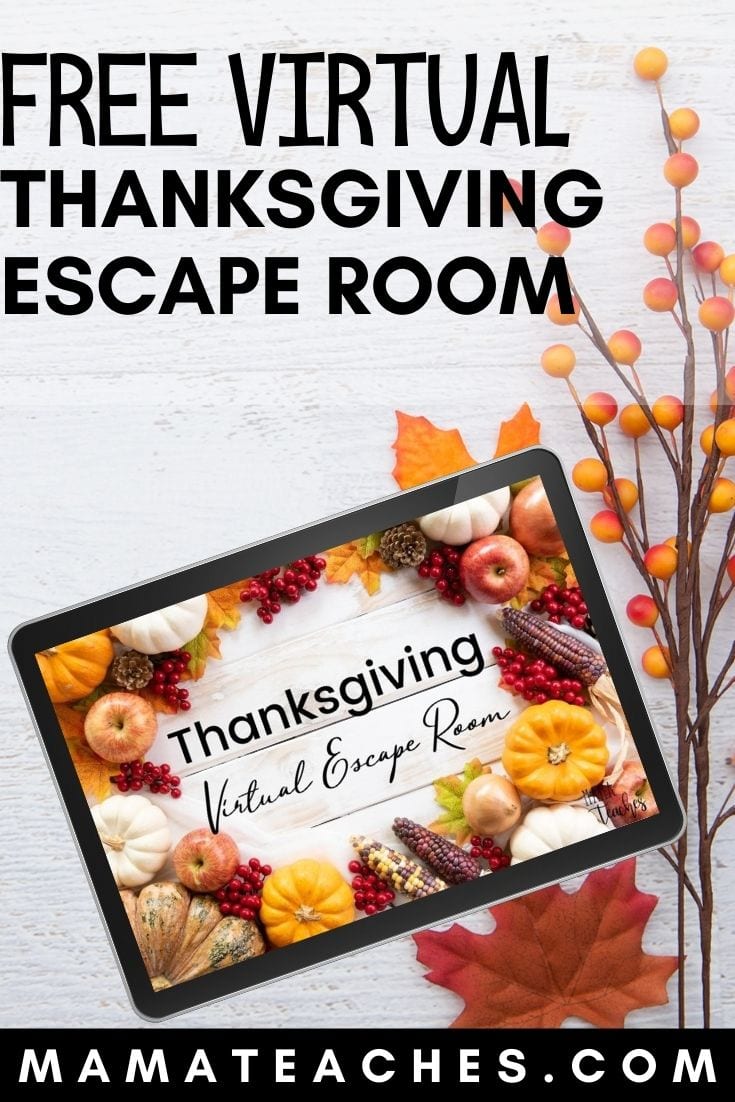 Free Virtual Thanksgiving Escape Room
You can play it from the embedded form below or use the link below the form if you don't want to link to the site itself. Either way is fine.
Teachers, please note that you will not get copies of your students' answers or an alert that they completed the escape room.
Let's Play the Thanksgiving Virtual escape room!
Would you rather link to the escape room in Google Forms? You can use this link to do so.
You Might Also Like…