Moving up to the next grade can be a source of anxiety for students. How do you prepare kids to transition to the next grade? We've got tips for parents and teachers.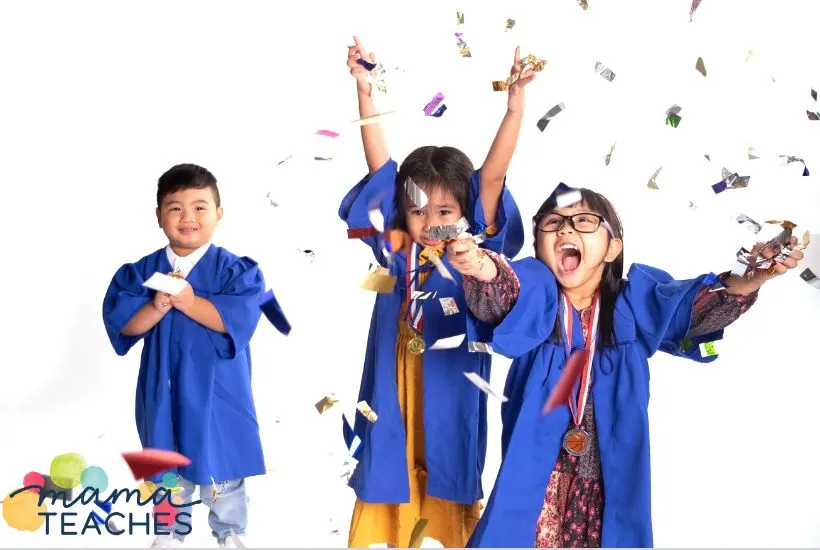 Ways Teachers Can Help
As a teacher, you can help your students to transition to the next grade.
Take a Field Trip
If your class will be moving up to the next grade within the school, take a tour of the classrooms. Introduce the teachers. Show the students where they will store their things, what bathrooms they will use, and talk about their daily schedule.
Ask for a Visit
If possible, ask future teachers to visit your class to introduce themselves. They can tell your students what to expect and all the exciting things to look forward to.
Prevent the Summer Slide
To set the stage for academic success, offer summer prep tips to your families. Talk about the skills they will learn in the next grade and how they can best prepare for that transition. Offer suggestions for reading and math practice over the summer.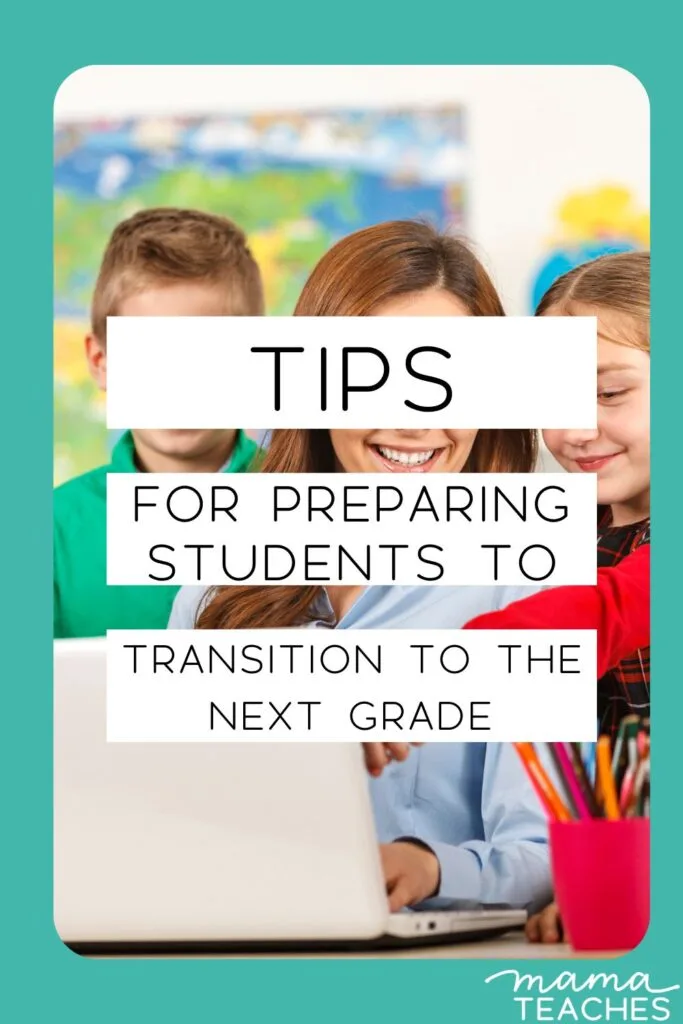 Answer Questions
No doubt students have concerns about what's next, especially if they will have a new schedule or be at a new school. Students may have fears based on what they have seen in the media (like bullying or loads of homework). Anticipate what questions they may have and hold a Q & A session. You can even have a question box for students to submit their questions anonymously.
Tell Them Nerves Are Okay
Students may feel alone in their fears. Let them know that it's okay to feel nervous. Reassure them that there are people to help them along the way and answer any questions they may have. Even though you will no longer be their teacher, let them know they can always stop by and talk to you.
Encourage Positive Thinking
If you have worked on growth mindset in the classroom, you can apply those lessons to moving up to the next grade. Talk about how to reframe anxieties. For example, "I won't have any friends," can be reframed as "I have an opportunity to make new connections. In time, it will happen."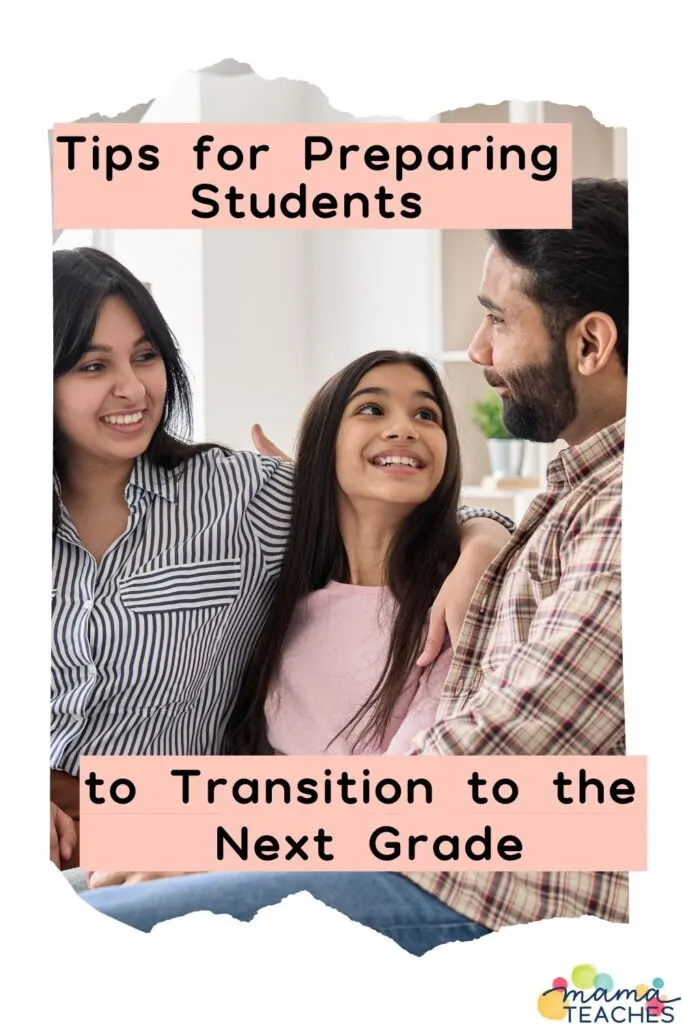 Ways Parents Can Help
As a parent, you can offer personalized help to your child to smooth the transition to the next grade.
Keep Up with Skills
Don't succumb to the summer slide. Make sure your student spends at least a total of 30 minutes a day on the skill subjects of reading, writing, and math. If your student needs to work on handwriting and spelling, you can add in that practice as well.
Forge Friendships
Arrange playdates or meetups with other students who will be in your student's class or grade. Knowing you'll see a friendly face can reduce anxiety about moving up to the next grade.
Visit the School
Many schools have a tour day planned during the summer where you can walk through the school. Don't miss this day! If you don't see one on the calendar, call the school and ask if you can drop by and familiarize your student with the layout of the school.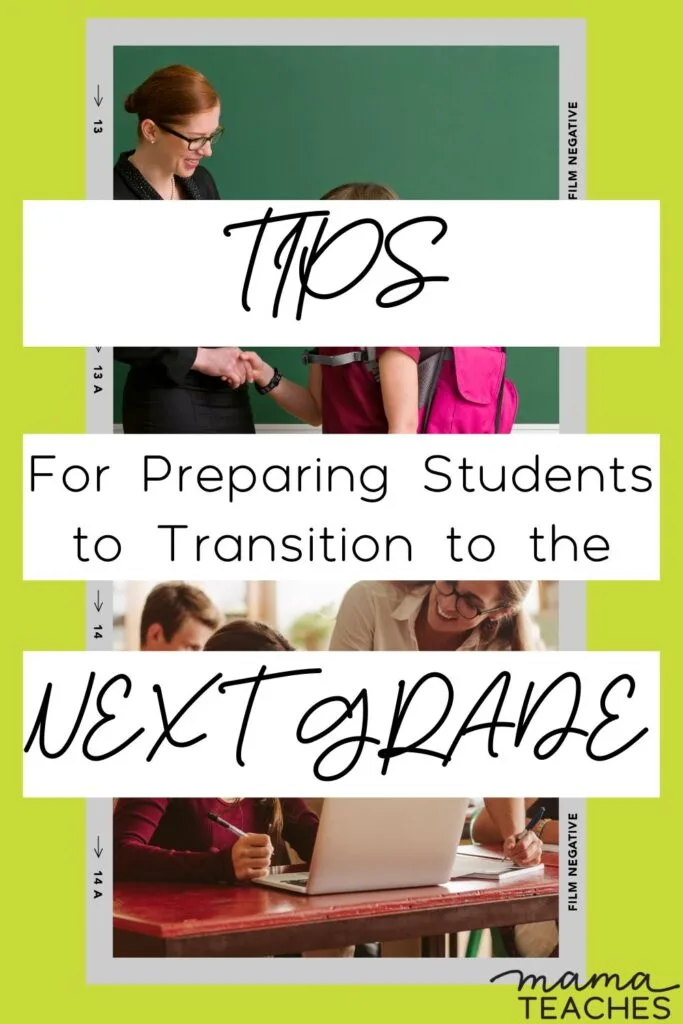 Meet the Teacher
Many schools have a Back to School Night or Meet the Teacher Night before the start of school. Take advantage of this opportunity. This will go a long way in allaying your student's fears.
Start the Schedule Early
Don't wait until the first day of school to wake your child up early. Start the transition the week before. That way he will reset to the new routine of early waketimes and early bedtimes and have a smoother transition to the next grade.
Speak Candidly
Your child may be carrying some anxieties about transitioning to the next grade. She may have heard stories of an intense workload or feel apprehension about being in a different class from her friends. When students transition to middle school, they may fear it will be like the movies where kids get stuffed into lockers. Set aside a time to speak together: go get ice cream, talk a walk around the block, or speak together before bed. Give your child a chance to voice her concerns, and listen well.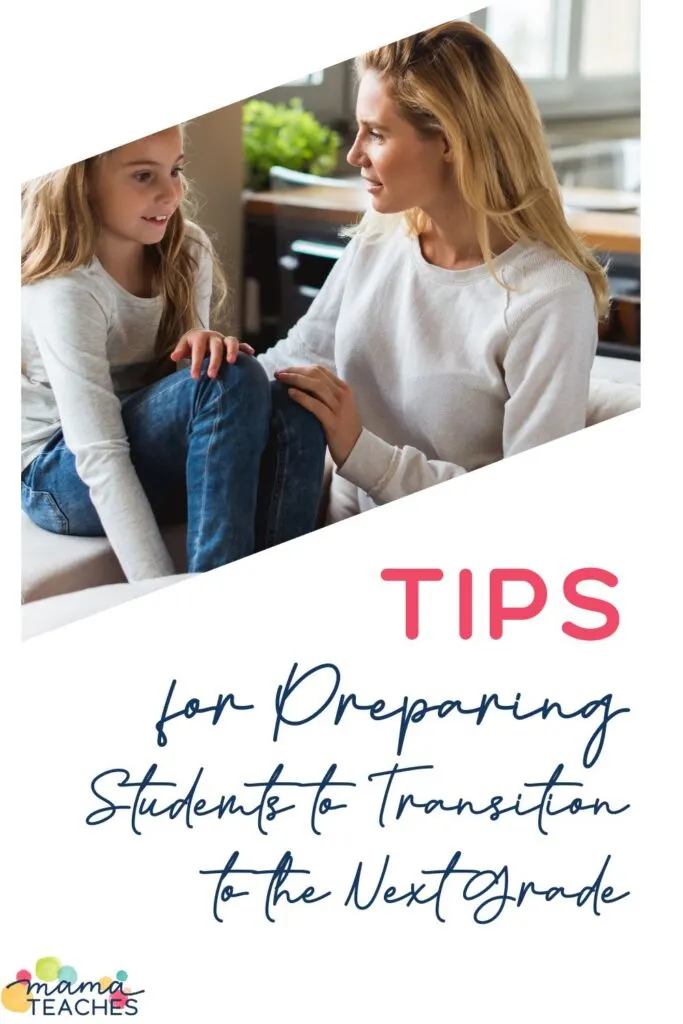 Offer Reassurance
While you want to be empathetic about your child's concerns about transitioning to the next grade, you also want to reassure him or her. You can point out instances where your child has overcome fear in the past or naivigated an unfamiliar environment (e.g. "Remember when you started school this year? You were in a brand new class, but you made a friend in the first week."). Communicate the ways you are going to help him or her prepare. (e.g., "We are going to go to Meet the Teacher Night, and you'll get find out exactly where to go and who will be there.") You can offer a vote of confidence (e.g., "Beginnings are always hard, but you've got this!").
Helping Students Transition to the Next Grade
You want to minimize your students' anxieties and smooth their way to the next grade. By implementing some of these tips, you can best prepare your students for success in the year ahead.
You May Also Like: