Make a splash with these 13 interactive and fun whale activities!
They are sure to get your children excited about learning about these magnificent creatures!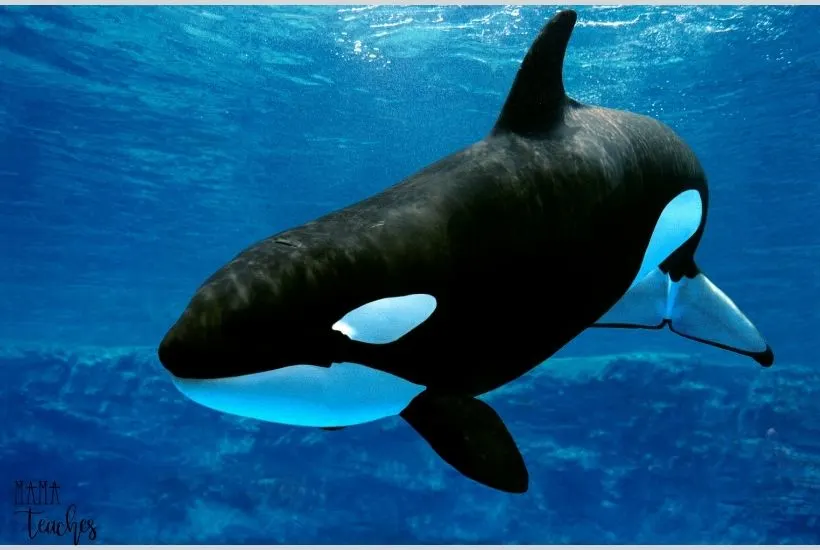 This article contains affiliate links to things that you might like.
Learning About Whales
Whales are the giants of the deep.
They are fascinating because although they swim like fish, they are in fact mammals that breathe air.
Whales behave in vastly different ways: Some are solitary while others are social.
Some hunt for food while others are filter feeders.
There is so much to discover!
Learning about whales will come alive when you do it in a hands-on way.
YOU MIGHT ALSO LIKE: Fun Facts About Whales
Activities About Whales
By incorporating some whale-related activities into your lessons, you can help engage your kids.
By interacting and creating around the lesson theme, children are more likely to remember what they have learned.
These 13 fun whale activities heavily feature crafts, so they are also perfect to fill free time and provide a creative outlet for children.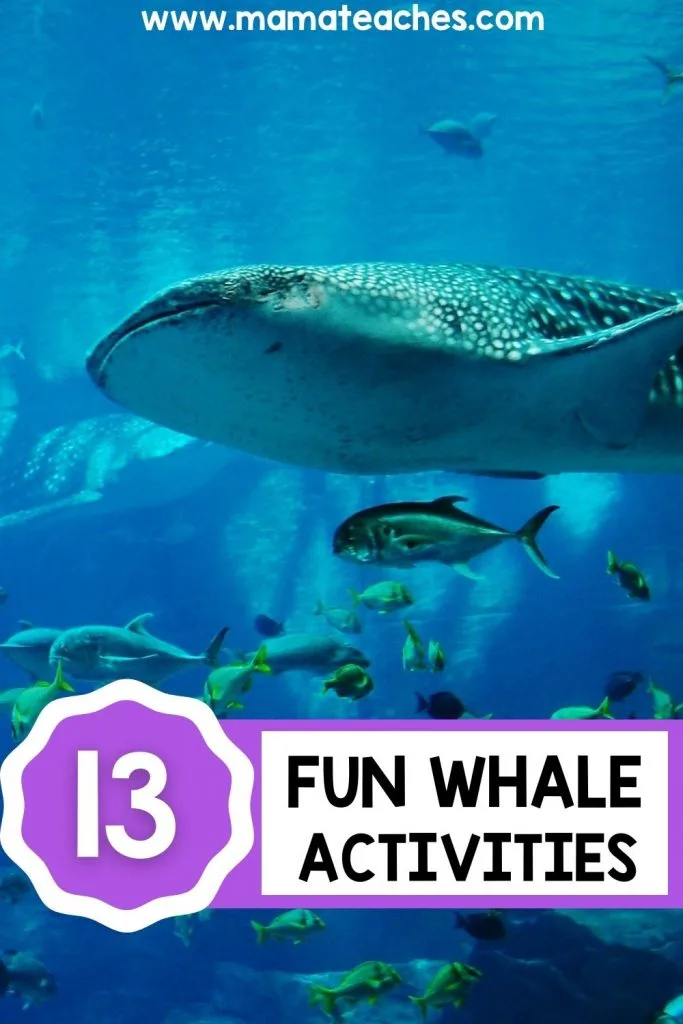 What You'll Need for Whale Activities
The following whale activities all have their own required materials, but here is a foundational list to keep on hand:
colored cardstock or construction paper
glue
scissors
coloring supplies (crayons, pencils, and markers)
paper plates
paint
Remember to check the requirements for each activity before you begin just to make sure you have everything you need!
There's nothing worse than starting a craft or activity only to find that you don't have everything on hand!
13 Fun Whale Activities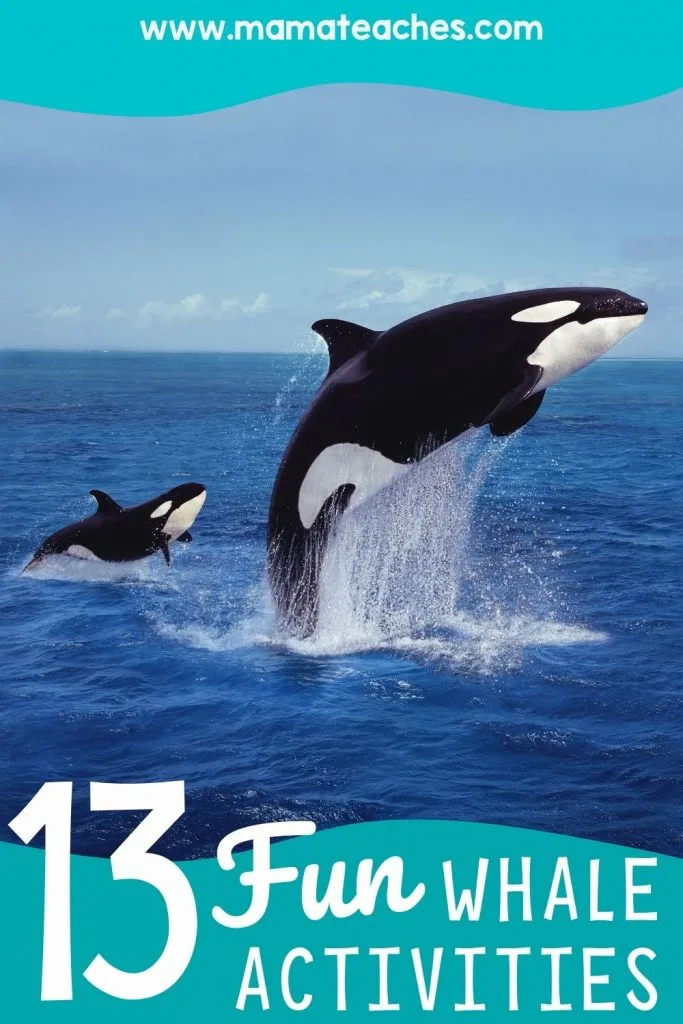 Hands-On Whale Activities
These amazing creatures can capture your child's imagination when you try some of these fun whale activities.
With a little cutting, coloring, and pasting, you too can have one of these incredible creatures of the deep.
You May Also Like: