So, you've made your gingerbread house out of graham crackers or gingerbread itself.
What's next?
How about some gingerbread house decorating ideas!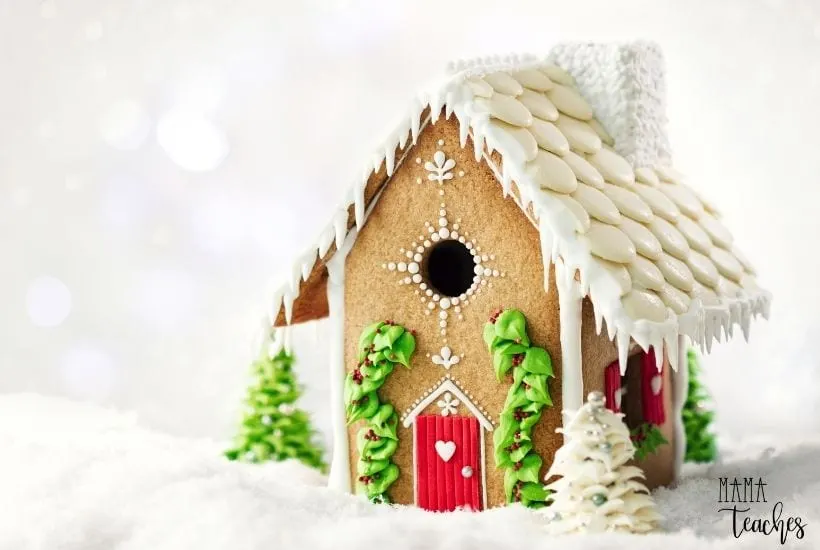 This article contains affiliate links to things that you might like.
How to Decorate a Gingerbread House
The holidays are finally here and we are ready to celebrate!
One of our favorite holiday traditions that we look forward to every year is building a gingerbread house.
Not only is it something the whole family can do together, but gingerbread house decorating is also a great way to let your creativity shine!
Whether you use a store bought gingerbread kit or make your own gingerbread house from scratch, the one question that always arises is: How do we decorate our gingerbread house?
Now, there is no right way or wrong way to adorn your house.
Use your imagination, let your surroundings inspire you, and most of all, have fun!
Still stuck on how to decorate your house?
Don't let it stress you out!
Check out some of these gingerbread house decorating ideas to help get you started.
Gingerbread House Decorating Ideas for Kids (and Their Adults!)
Choose a theme!
Pick your favorite book, television show, or movie for a little inspiration.
Perhaps a Dr. Who phone booth gingerbread house or a replica of Hogwarts?
You could go for a traditional theme such as Santa's North Pole, or maybe something a little more eccentric like the Grinch's house.
Maybe select a theme that is a bit whimsical like a secret garden cottage or an ice castle (hello, Frozen!).
You might also want your gingerbread house to be more nature-inspired like a cabin in the woods or even a tree house.
The options are endless.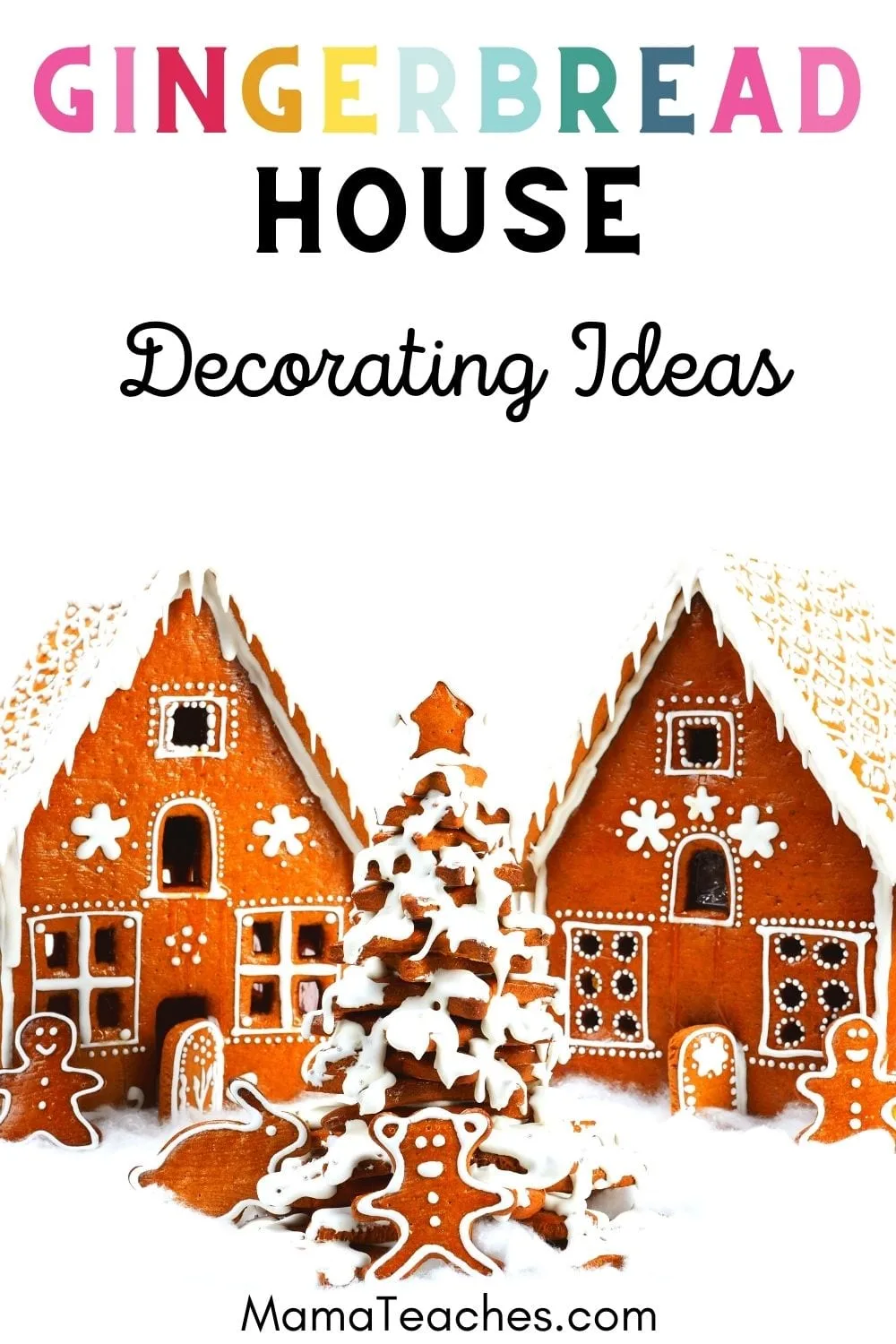 Decorate by color!
Try to embellish your house with just one color.
Use only red candy, green candy or whatever your favorite color is.
Maybe you'd like to show your school spirit and decorate your gingerbread house with your school colors.
Perhaps you could add candy colored from light to dark, or dark to light, creating an ombre effect.
There are so many ideas for decorating by color!
Create a village!
Have each member of your family, friends or neighbors decorate their house as particular building or structure to create a village.
Buildings like a grocery store, post office, town hall, and so on and so forth all make a village.
A gingerbread church with a steeple might even be fun!
When everyone is done, you'll have your own little gingerbread house town.
How fun!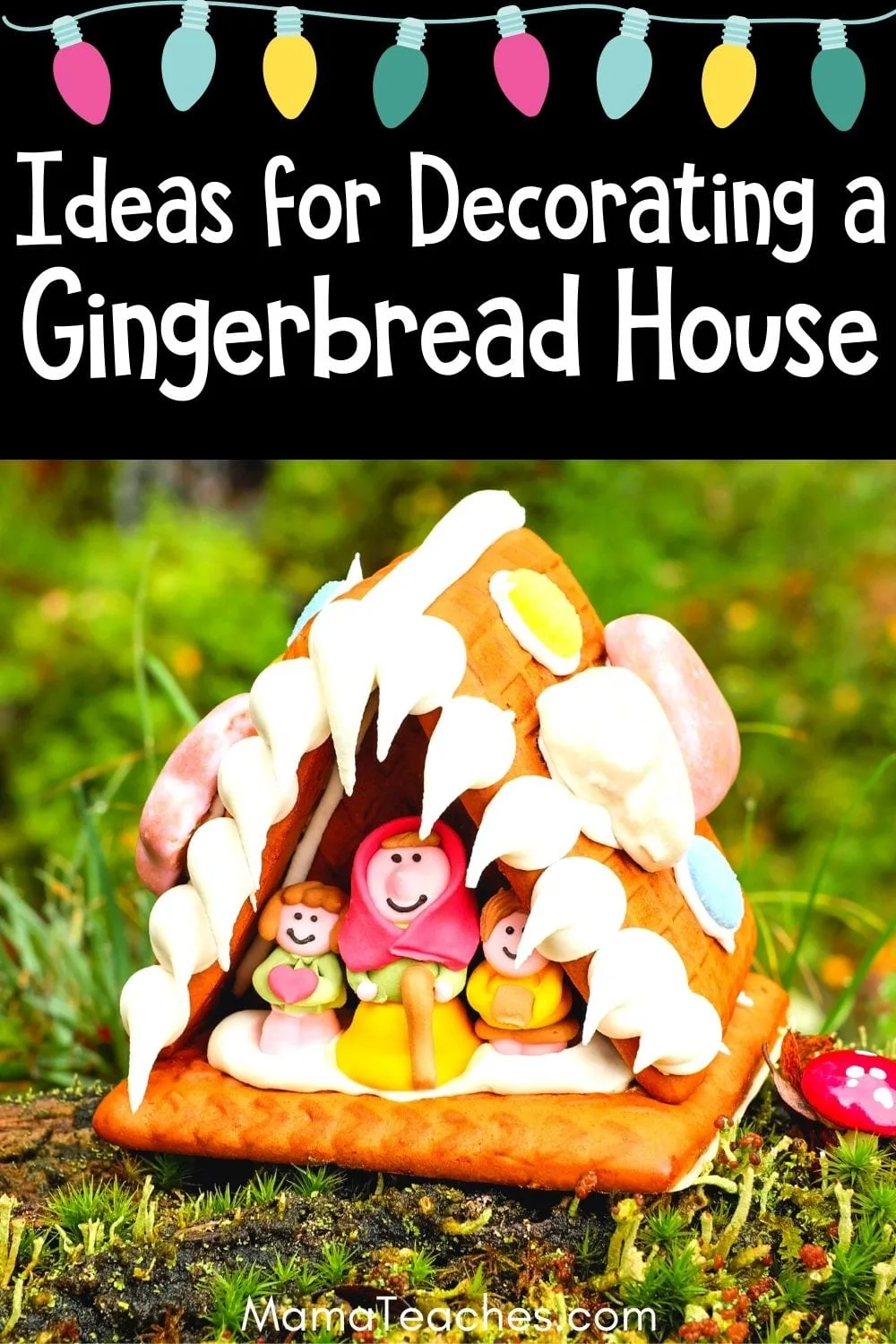 Ideas for decorating your gingerbread house
Hopefully we've helped give you some options to start decorating your gingerbread house.
Once you have an idea in mind, break out the gingerbread house candy decorations and begin!
Any and all types of candy can be used to design your masterpiece.
Some of our favorites include:
gumdrops, which are perfect for the roof;
licorice, which makes great outlines;
sprinkles that can go anywhere and everywhere;
mints because, well, mints.
Not sure where to find all your favorite candies without breaking the bank?
Check out Amazon or the dollar store.
Now, let's get to decorating!
You Might Also Like…