Take on the cold and dreary weather with your little ones. Then, curl up and relax with some of these December books for kids.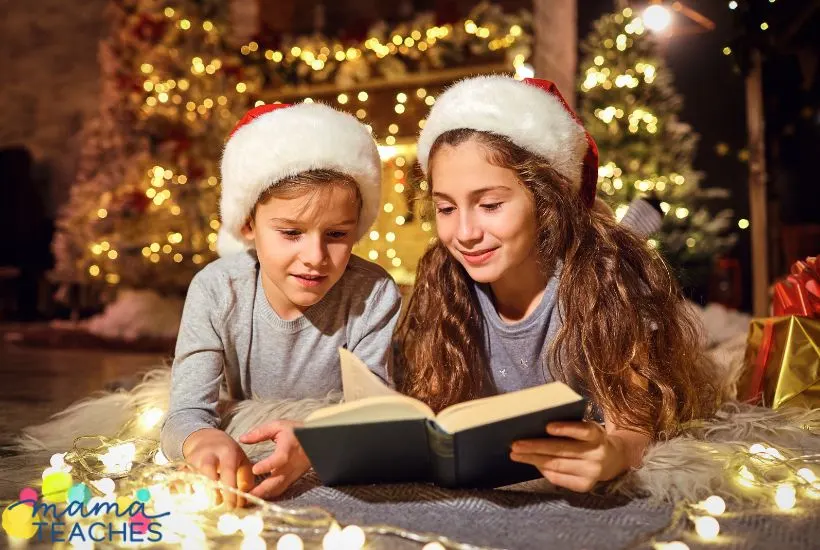 December Books that Kids Will Love
The holidays that are in December seem to overtake little one's thoughts.
So help to get their minds sharp with these December books for kids that aren't only about Christmas.
The beginning of winter is in December, so books about winter, the Artic (which it may seem like we are living in), and winter animals are included in this list.
A list of December books for kids wouldn't be completed without books about hot cocoa, cookies, Hannukah, Christmas, and Kwanzaa.
If you are looking for a book list about Christmas Books, check out this post.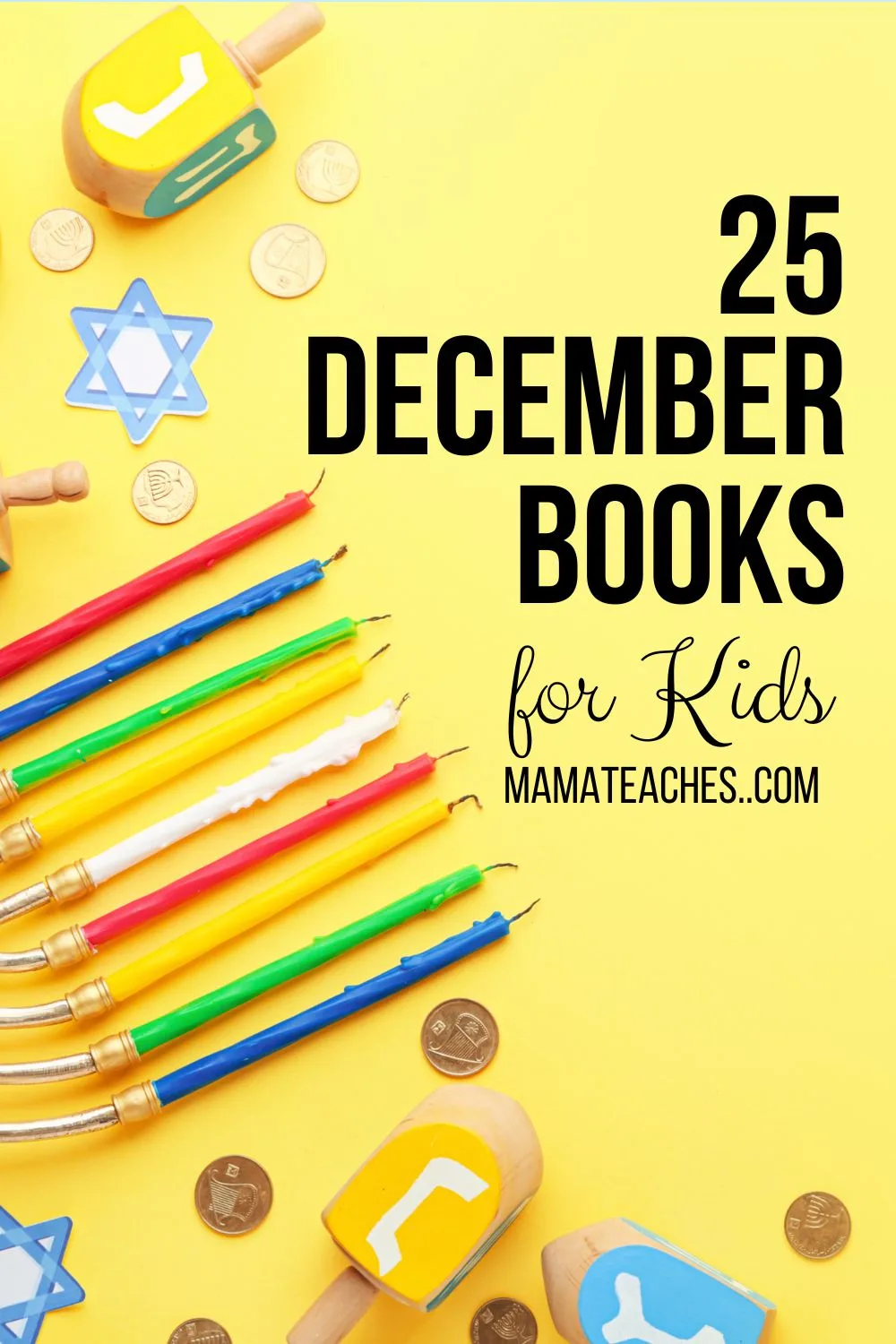 This article contains affiliate links to things that you might like.
Top December Books for Kids
Young Nicki insists that he wants white mittens.
His grandma warns that a white mitten will easily get lost in the snow, yet Nicki still insists he wants them.
On the first trip out to the snow, one of Nicki's mittens gets lost and becomes a refuge for many animals, each one bigger than the last.
A funny twist at the end of the book helps the animals get out of the snug mitten.
What does a snowman do when he catches a cold?
He drinks hot chocolate, warms up by the fire, and takes a bath.
Poor Sneezy ends up melting, but thankfully, the children are there to rebuild him.
A new twist on the There Was an Old Lady Who Swallowed…. series, the old lady finally is eating something that is somewhat food (or at least to start).
The rhyming text and silly pictures make this pick for the December books for kids list a fan favorite.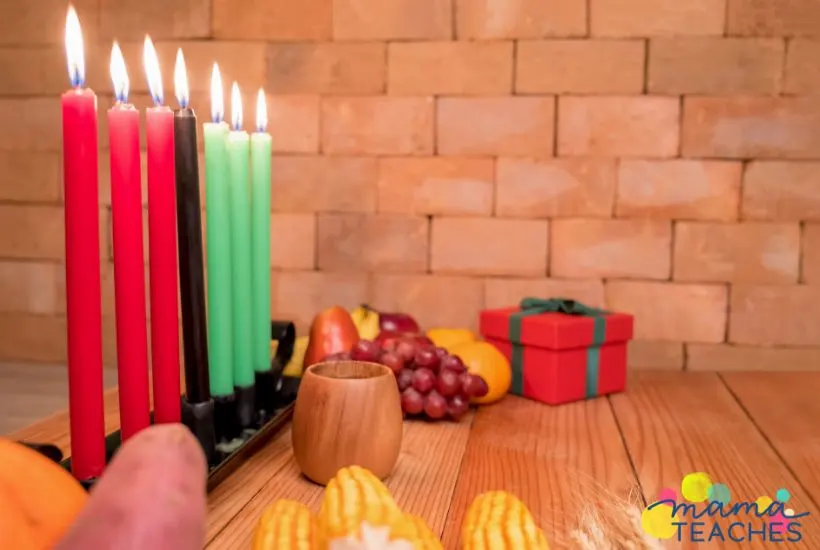 You will love this winter version if you have read and loved The Biggest Pumpkin by Steven Kroll.
Mice Clayton and Desmond each work on making snowmen to try to make the largest snowman to win a town snowman contest.
Soon they realize they can make a giant snowman if they join forces.
Will they have what it takes to win?
The features of winter are brought to life in this simple text.
The short sentences that are illustrated on each page make this winter read great for beginning readers.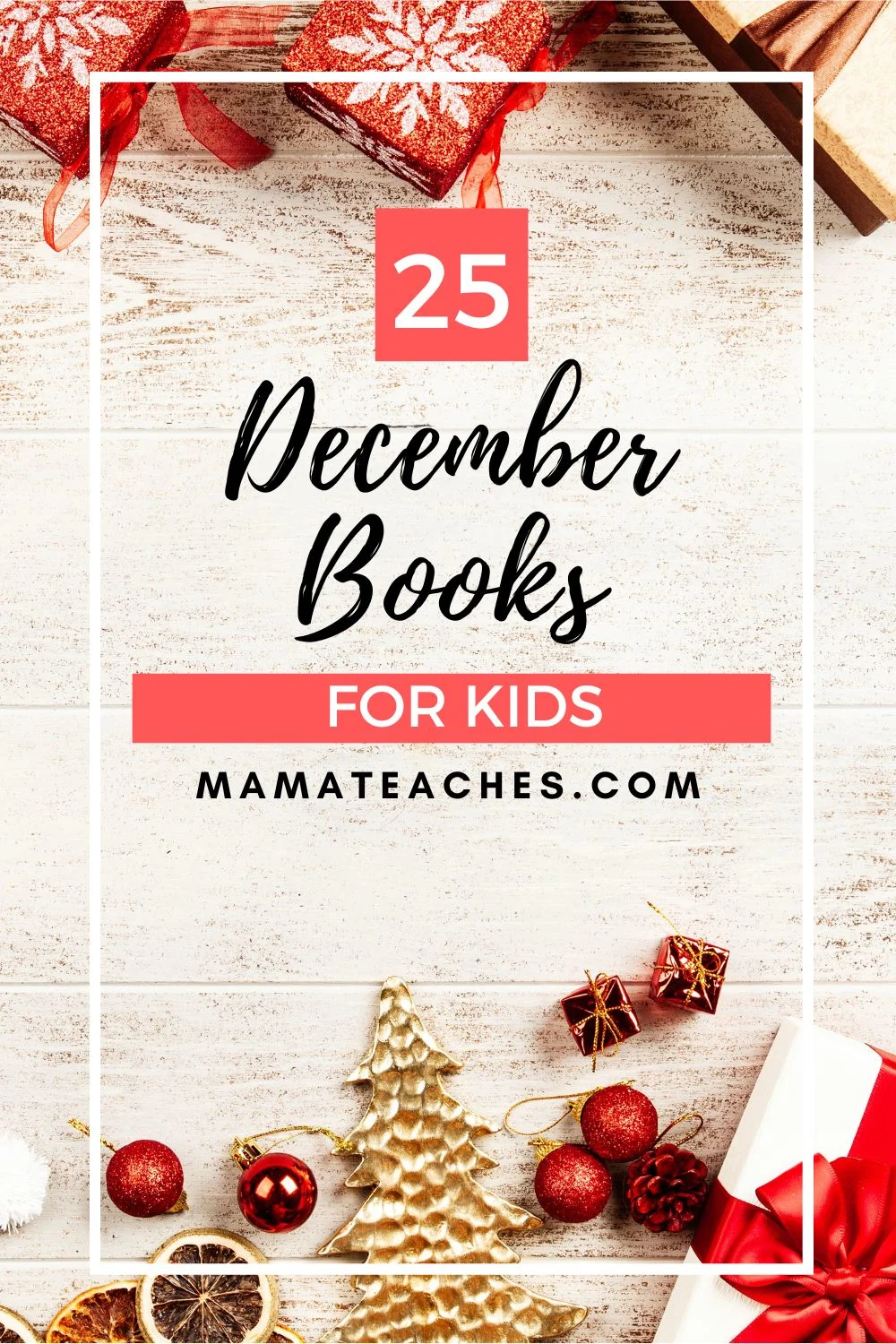 Part of the Over and Under series, this nonfiction book is just as informative and wonderfully illustrated.
It is a great tool to show kids that what meets the eye isn't always the only thing going on.
There are tunnels and caves hidden under the snow where people can't see. /
This beautiful written lyrical prose explains the shortest day of the year, the winter solstice.
Learn about how different cultures throughout history celebrated this wonderful day.
Learn about how animals keep warm in colder weather.
This nonfiction book is an excellent addition to any classroom or homeschool library.
Introduce winter poems to your little ones with this wonderfully illustrated version of Robert Frost's work.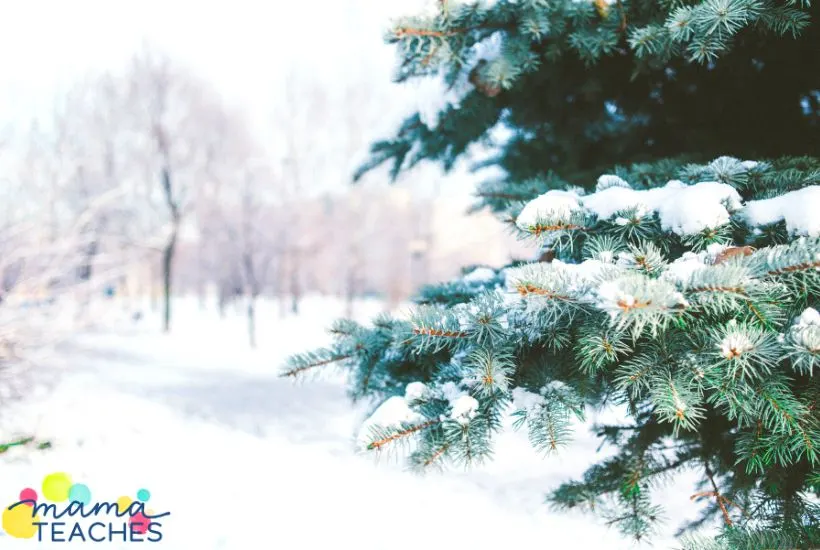 This interactive book will catch your little one's attention from pop-ups to pull tabs.
Relatively simple sentences are on each page, making this book beginner friendly.
Learn about how animals in the polar region stay warm, find food, and keep their babies safe and warm.
This is part of a five-book series that highlights different natural habitats and how the bodies of the animals are built to live in the specific habitat.
Only polar bears are allowed on Polar Bear Island, says Parker, the mayor.
But when a family of penguins shows up and catches the other polar bears' attention (and hearts), they try to convince Parker to let the penguins stay.
This is an excellent story about being inclusive and that changing your mind is okay.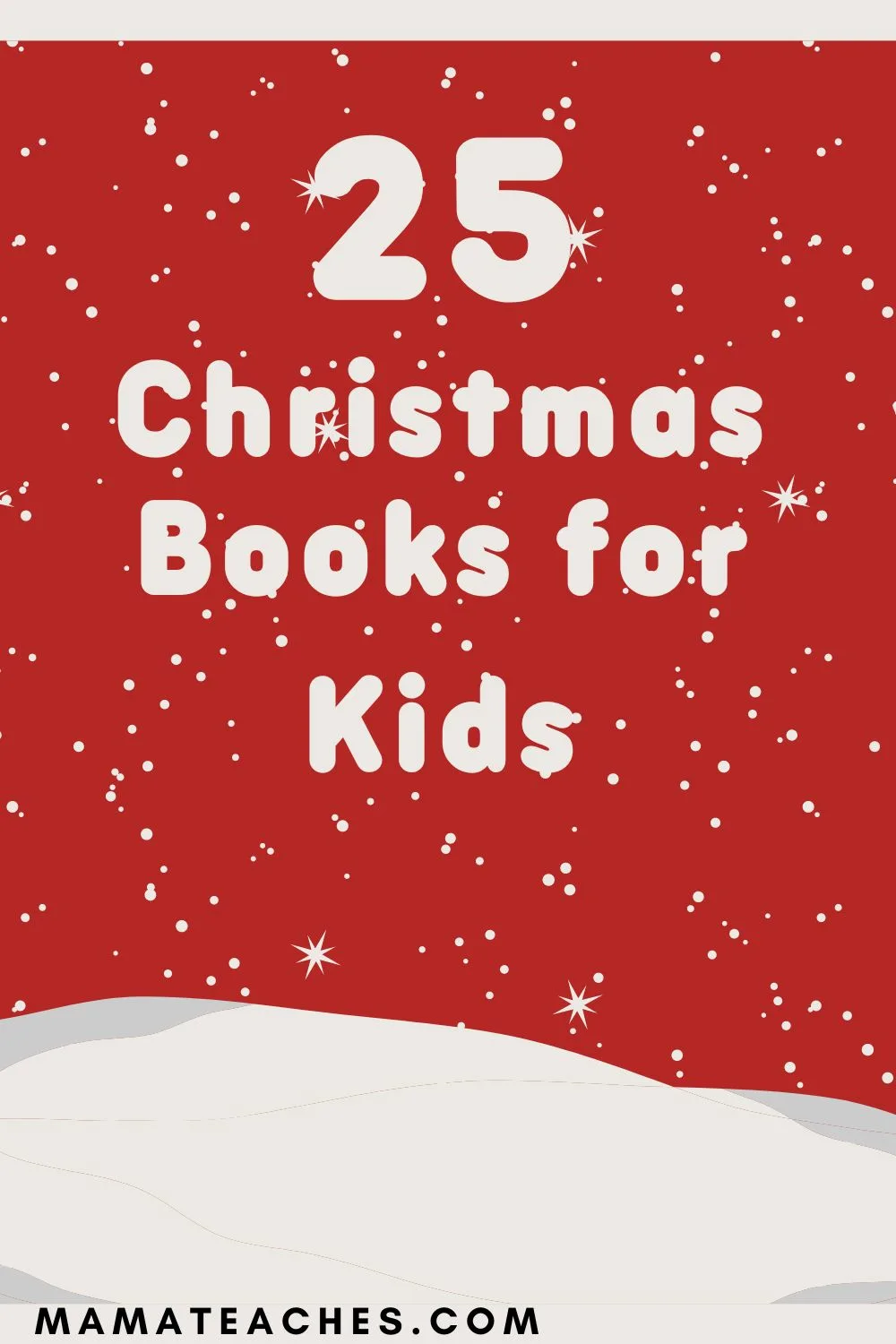 Some of the lesser-known animals of the Arctic, like ptarmigans, hares, wolverines, and narwhals, are featured in this level 2 reader.
Everywhere except Antarctica, turtles are found. One turtle sets out to change this.
He gathers other non-Antarctian animals and heads out to prove the narrator wrong that they can live in Antarctica.
But what do they do when they get there?
Find out in this pick for the December books for kids list.
Oona, a little mermaid, takes on the mission of helping a baby beluga whale find her family.
With her bravery and help from friends, both new and old, Oona is well on her way to helping the little whale to be reunited with her family.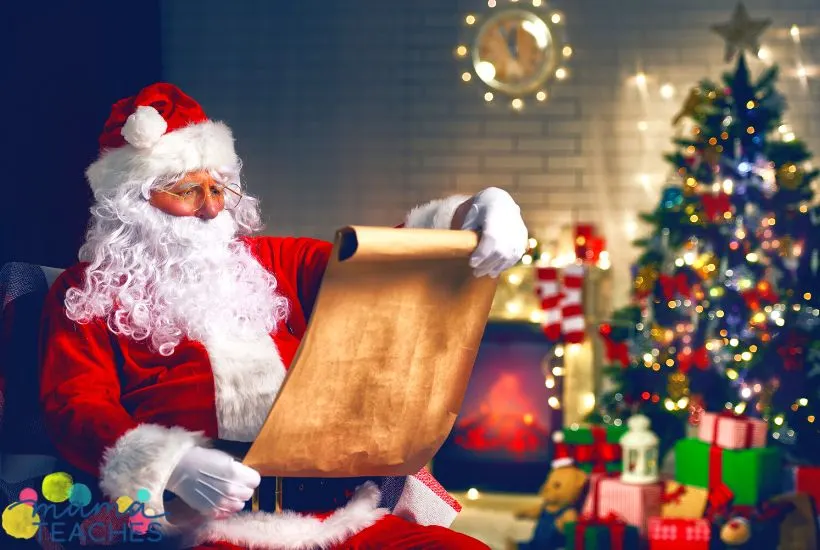 The vibrant pictures in this book are a great addition to this informative and straightforward story about Hanukkah.
On the first night of Hanukkah, Bubba Brayna makes some delicious-smelling latkes.
The smell wakes a bear from hibernation, leading him to Bubba Brayna's house.
Her poor eyesight makes her mistake the bear for a rabbi.
However, she is a great host, and the bear leaves only for the rabbi to arrive shortly after.
Hanukkah is brought to life with amazing pictures and text that engages the reader.
Both the historical and cultural significance of Hanukkah are explained.
After moving into a new apartment, Max and Rachel go to light the menorah, but the Hanukkah box is missing.
With the help of some friendly (and giving) neighbors, Max and Rachel can piece together items to make their Hanukkah unforgettable.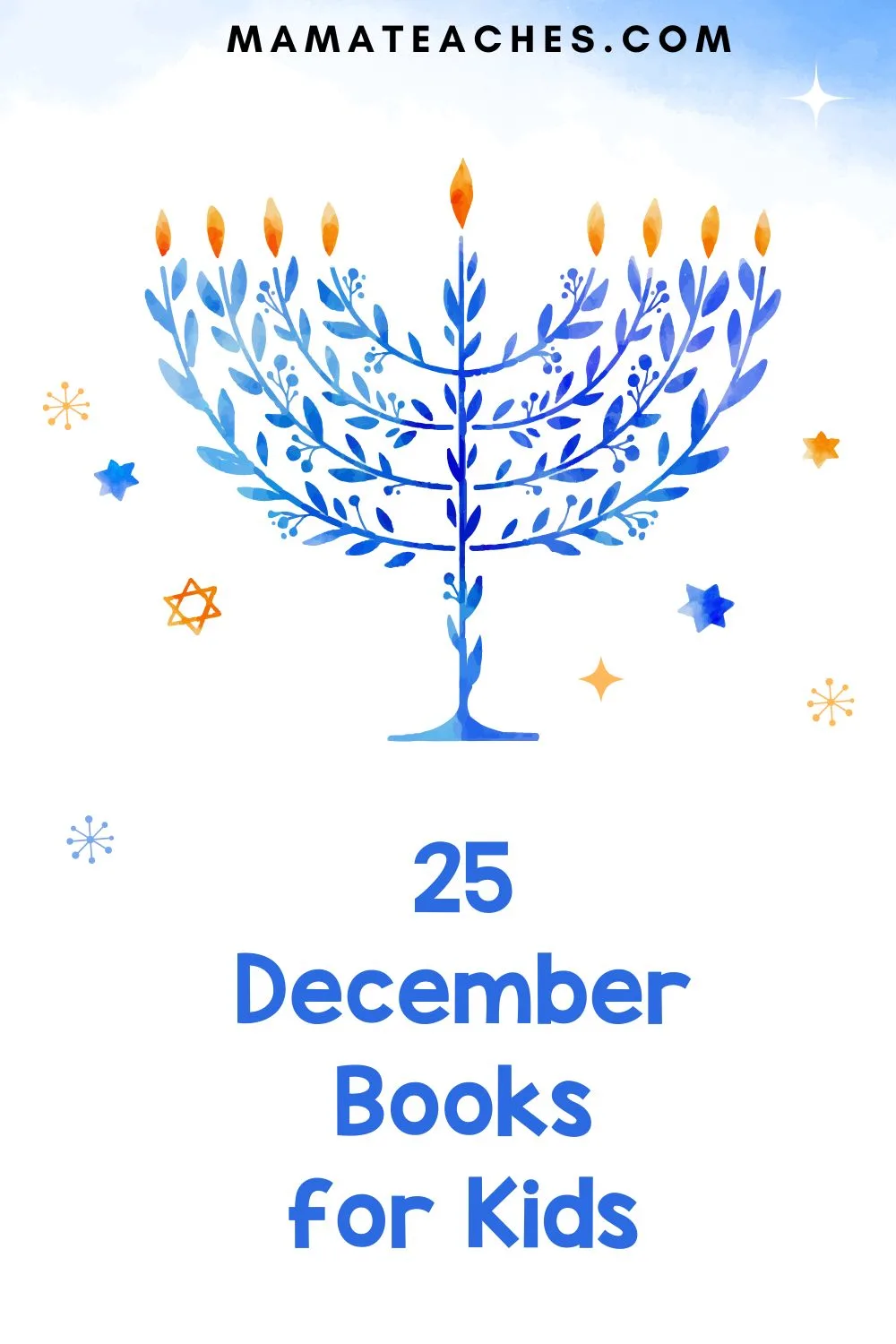 Going hungry is something Sadie and her four brothers are accustomed to.
So after doing a generous act on the first night of Chanukah, Sadie is rewarded with a frying pan that cooks hot latkes on command.
Saide warns her brother not to use the pan, but they don't listen.
One day while Sadie is out, the boys say the words to get the pan to start cooking but forget the words to make the pan stop.
This is a hilarious story of generosity and greed.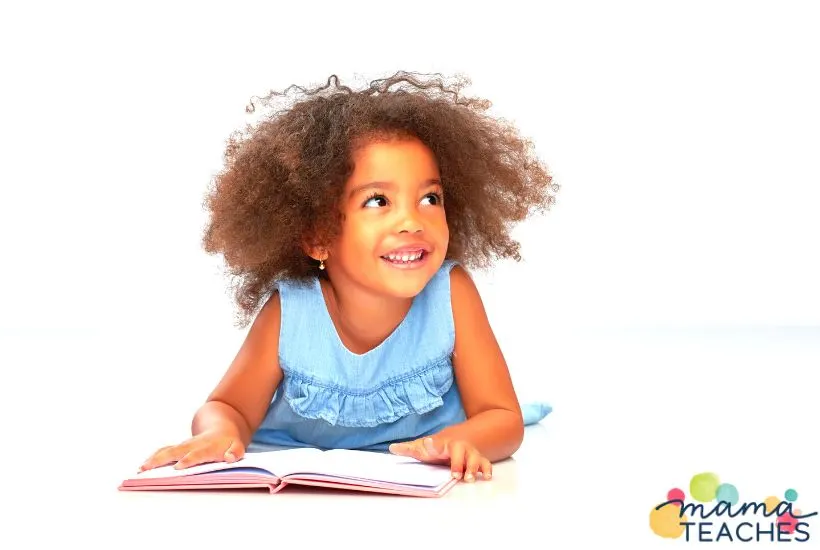 Together for Kwanzaa by Juwanda G. Ford and Shelly Hehenberger
Kayla loves spending Kwanza with her parents and big brother, Khari.
But a snowstorm threatens to keep Khari away from his family. Will he make it home to be with his family in time to celebrate?
This book teaches the traditions and practices of Kwanza.
Each family celebrates holidays differently.
See how families celebrate Christmas, Kwanzaa, or both in this rhyming book.
See how Li'l Rabbit can capture the true meaning of Kwanzaa (coming together to help each other) even when things don't go as he plans.
This story is an excellent introduction to Kwanzaa.
Go on a trip around the globe to see what tasty treats different places leave for Santa.
In addition, the versions of Santa each location believes in are mentioned.
Be sure to check out the back of the book for some of the yummy recipes.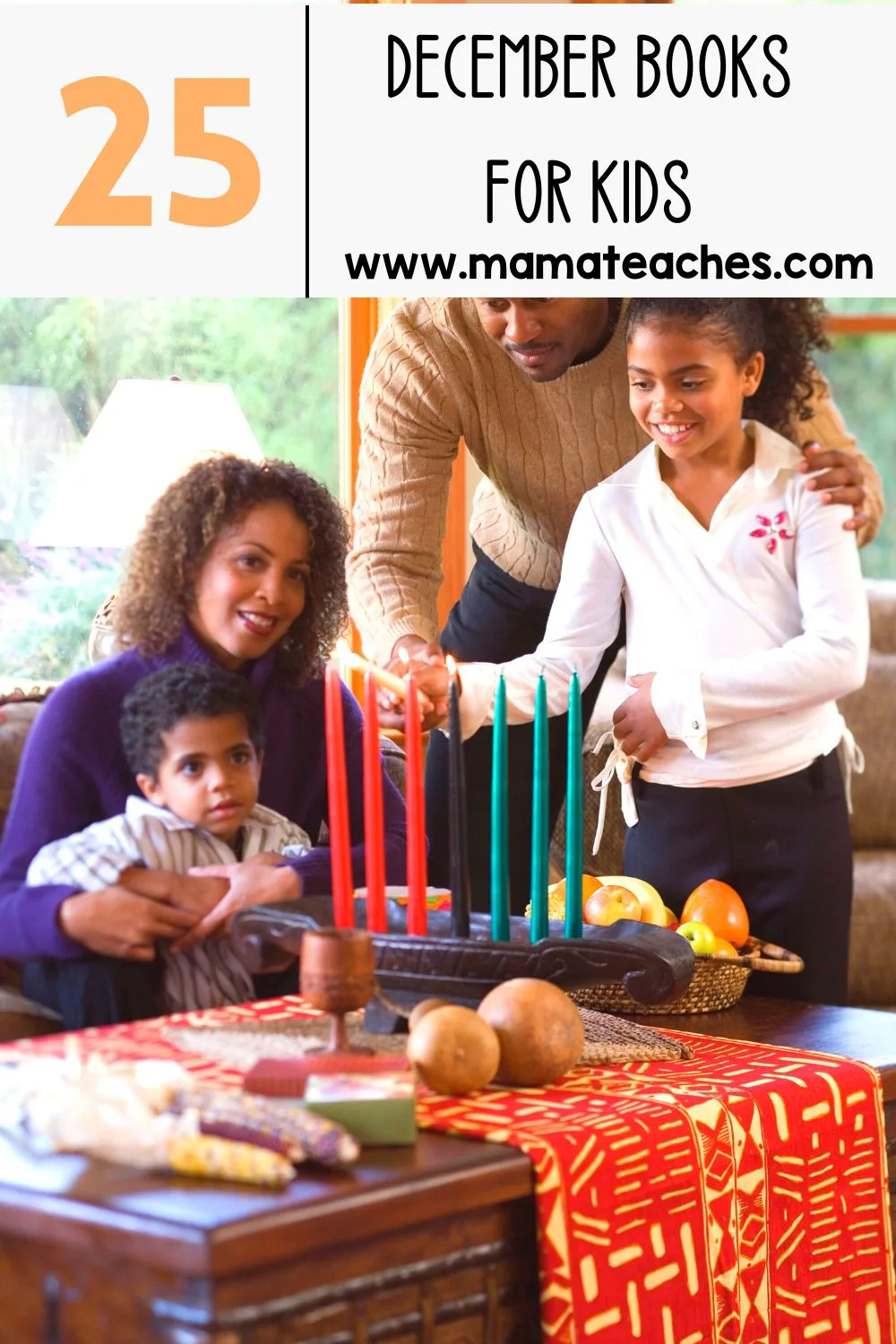 Santa tried many different jobs when he was younger before he became Santa.
But unfortunately, none of these other jobs worked out for one reason or another.
Read along to see how a group of special elves was able to use Santa's unique talents to give him his dream job.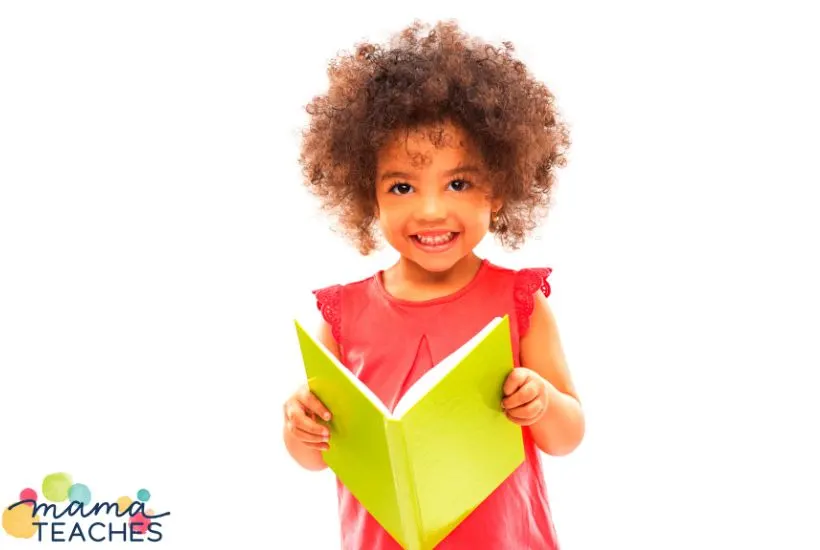 December Books for Children
There are so many different things that can be celebrated in December.
These December books for kids have you covered, from polar animals to the season changing to the various holidays in December.
You May Also Like…