Are you looking for an Easter STEM activity? Look no further than this FREE Easter Coding Activity!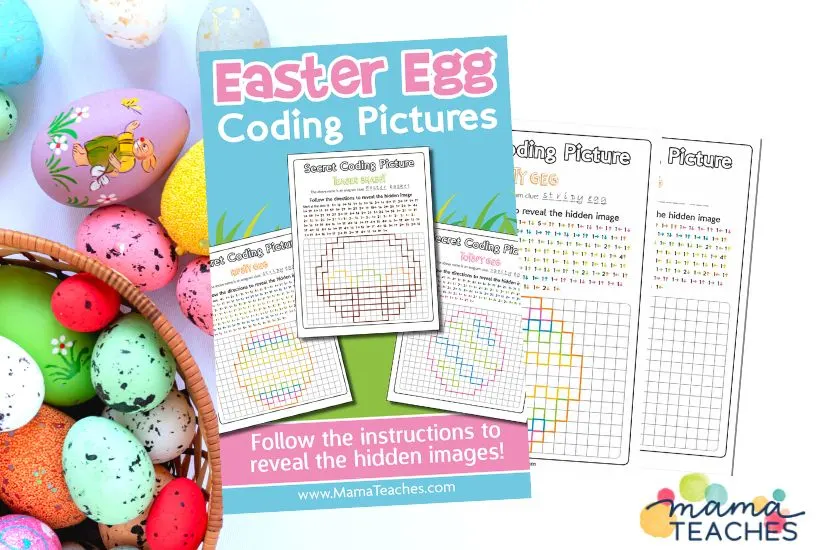 Why Coding Activities Are Great
We all know that teaching foreign languages is important. Let's add one more language to that list: computer code. Today's students need tech-savvy to navigate their futures.
Learning to speak to a computer requires a special way of communicating. Unlike a person, computers don't understand intent, body language, or tone.
When you speak to a computer in code, you have to tell it how to do every. single. step.
Kids can learn this step-by-step way of thinking and communicating through fun activities such as this Easter Coding Activity.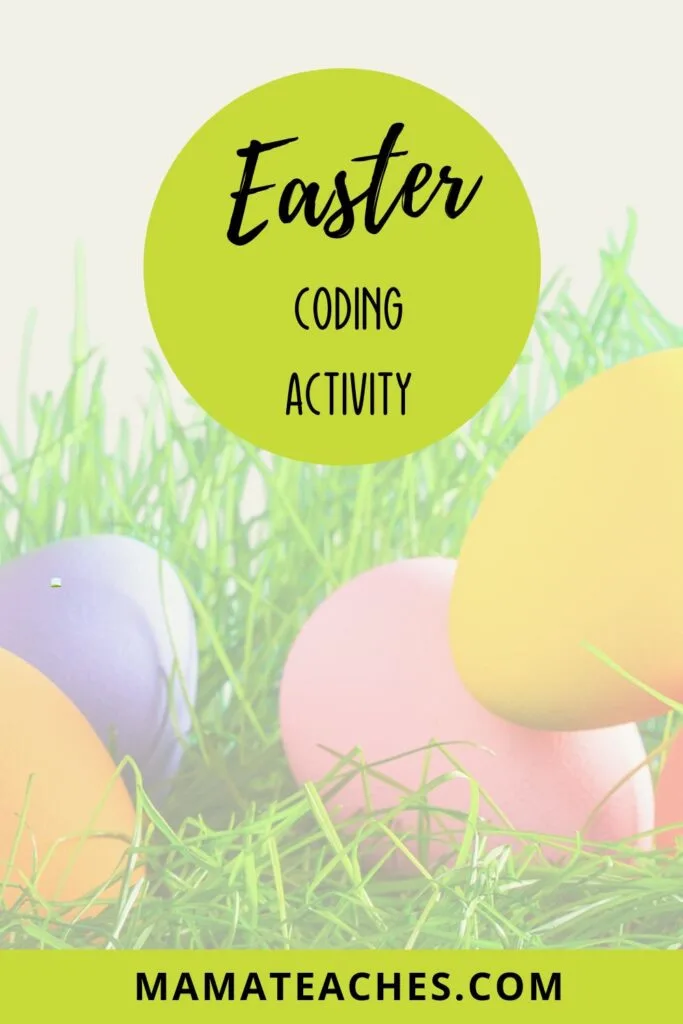 This article contains affiliate links to things that you might like.
What You Need for the Easter Coding Activity
You don't even need a computer for this coding activity. It doesn't teach computer code, but it teaches the communication skills students will later need when reading and writing code.
The most important item is the Easter Coding Activity Sheets. You can get these for free in the Freebies Library (more on this in a moment).
You'll also need colored pencils. I like to use the ones with erasers in case the student makes a mistake. You can also use crayons or fine-tipped markers.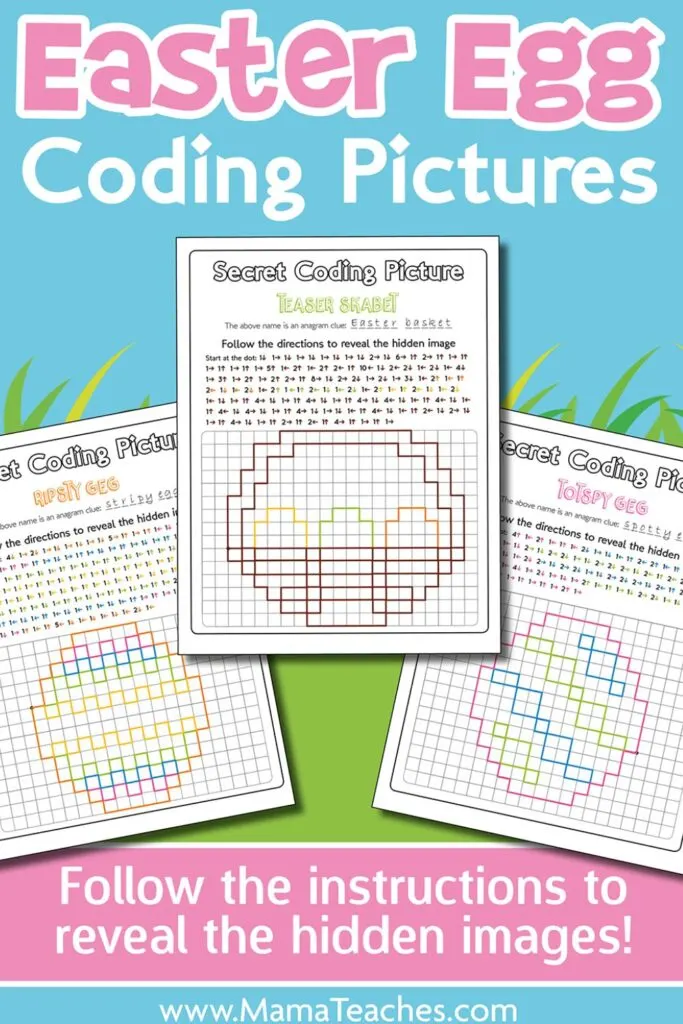 Here are the colors you'll need:
orange
green
brown
yellow
pink
blue
There are three puzzles in total (and they come with the answer sheets too!).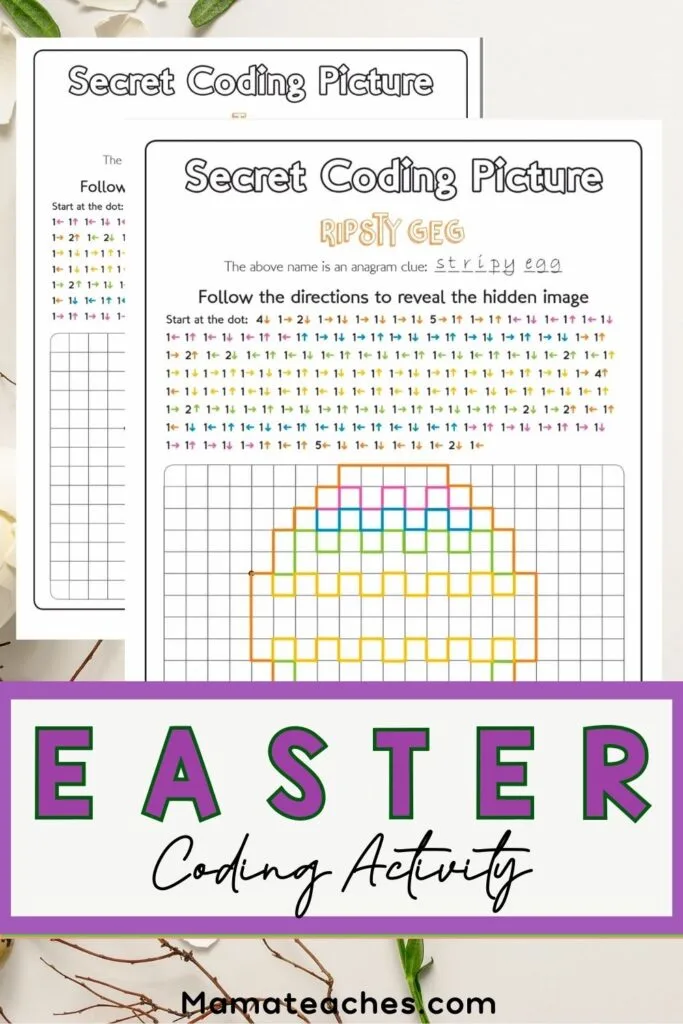 How to Use Easter Coding Activity Sheets
This Easter STEM activity is flexible and fun. It can work in a number of ways.
Warm-Up Activity
An Easter Coding Activity is a great warm-up activity for a lesson on science or math. Have it on the students' desks to quietly complete as a brain warm-up.
Early Finishers
I like to have some fun and seasonal worksheets on hand for early finishers. This helps keep the classroom quiet while the others finish their work.
STEM Learning Center
This activity is perfect for your STEM learning center. Stock a pile of coding sheets and a few cups of colored pencils.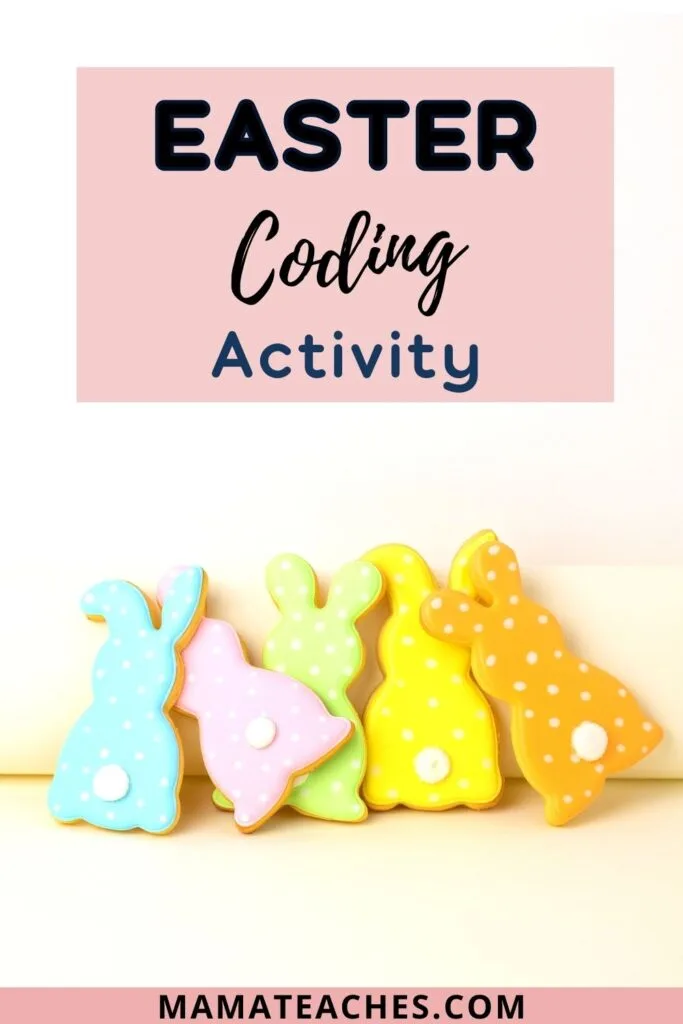 Easter Takeaways
This is a fun activity to send home as part of an Easter treat for students. You can roll it up like a scroll and attach a piece of candy to the ribbon. It's a great Easter gift for students!
Brain Break
I love this activity because it's part STEM and part art therapy! You can use it as a break from more interactive subjects.
It lets a little quiet reign in the classroom for a minute, so you can take a few sips of your coffee.
Indoor Recess
Sometimes you are stuck inside for recess, especially in the rainy months of spring. You can keep these Easter Coding Activity Sheets on hand for an indoor recess activity that is ready to go!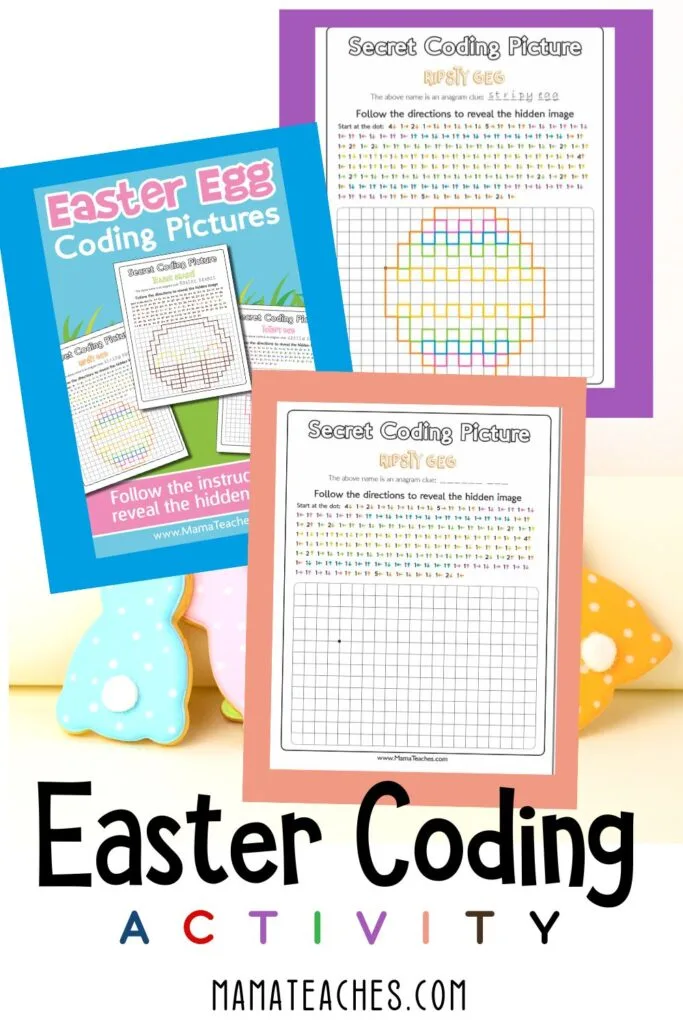 How to Get Your FREE Copy of the Easter Coding Activity Sheets
Grab your free Easter Coding Activity sheets in the Freebies Library here on MamaTeaches.com. They're under "Holiday Printables."
If you're already a member, you can log in here. (Remember, you can find the password in the weekly newsletter that's sent out on Mondays. Search your inbox for MamaTeaches.com.)
If you're not a member yet, no worries! You can easily sign-up below, and the password will be sent to you!
You May Also Like: