Don't let 2020 get you down!
These easy DIY Halloween Costumes for Kids are just what you need to make this fall holiday special!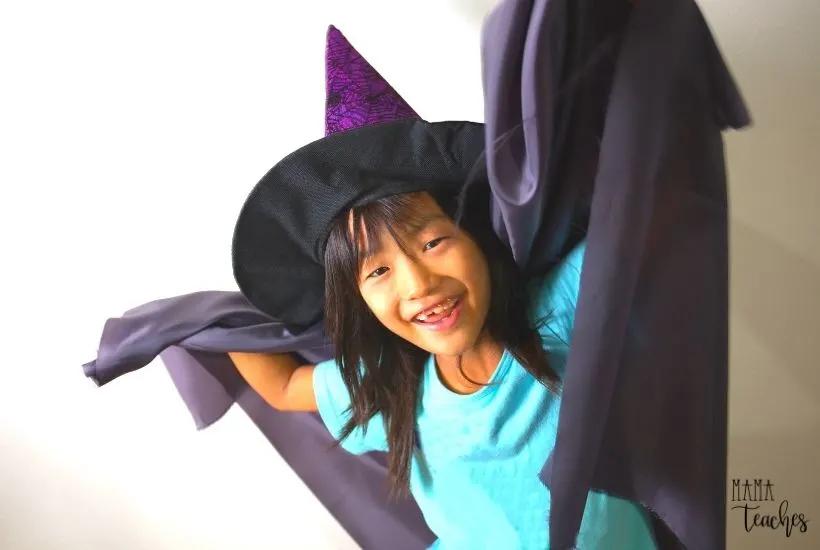 This article contains affiliate links to things that you might like.
DIY Halloween costumes
Halloween will be here quicker than you can say "trick-or-treat", and you'll want to make sure your kids are ready with a jaw-dropping, totally unique costume that won't break the bank.
We've compiled a list of the top 20 Easy DIY Halloween costumes for kids to inspire you to get a little crafty with costumes during this year's spooky season.
Happy Halloween, ghouls and goblins!
This article contains affiliate links to items that you might like.
DIY HALLOWEEN COSTUMES FOR KIDS
This little scarecrow costume is traditional, quick to assemble, and absolutely adorable.
It will be easy for your little one to move around in as they go trick-or-treating, too!
What better way to embody a fun, courageous female character than with Toy Story's Bo Peep!?
With a little ribbon and some double-sided tape for Bo's staff, your child will be ready for their own trick-or-treating adventure!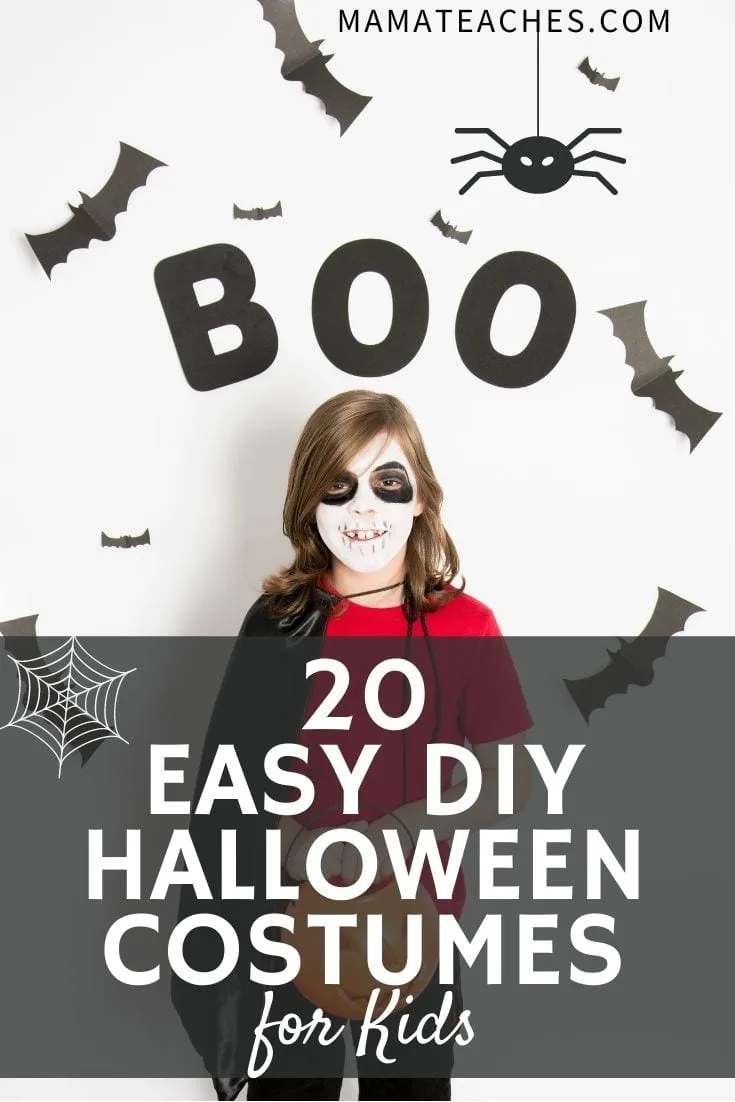 Your child will be buzzing with excitement over this darling bumble bee costume.
Bonus: the costume assembly does not require a sewing machine, either!
Even the baby can join in on the costume fun with this oh-so-precious DIY cactus costume!
The cactus flowers are simple to make and are made of soft felt.
You'll definitely want to get your hands on this cactus!
If your little one is a Pokemon fan, they'll love wearing this homemade pikachu costume!
It can be made for any size, from baby to adult.
Dylan from And Next Comes L even has a complementary Squirtle costume tutorial, too, in case you have more than just one Pokemon fan!
Be unlike all the other mermaids with this eerie-but-cute skeleton mermaid costume!
They'll love swishing their "tail" around, too!
Ready in under an hour, this awesome LEGO costume will ensure that your LEGO-loving youngster will get plenty of treats and plenty of smiles this Halloween.
Oh, George!
Peppa Pig always wants to jump in muddy puddles, but with this adorable DIY costume, your little Peppa will be ready for tricks and treats instead!
The fun fleece hat is ready in about an hour, too.
Get ready to slay some dragons with this heroic, no-sew knights costume!
It even comes with a free emblem template to make it look truly authentic.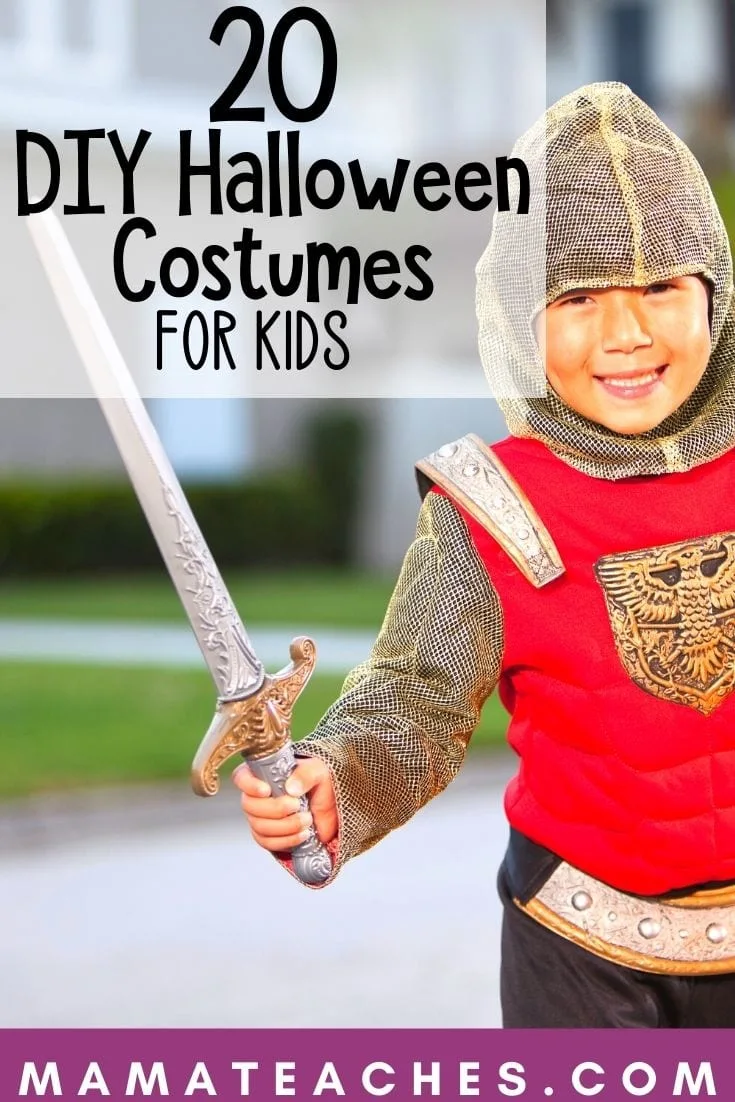 These handmade gnome costumes are the perfect blend of absolutely precious and hilariously silly.
The little felt mushrooms with button accents give these costumes a whimsical touch, too.
Minecraft is incredibly popular right now.
Your kiddo will be super excited to wear this easily recognizable (and easy to make) creeper costume.
Just get your hot glue gun and some green felt!
This costume is guaranteed to get that "WOW! How did you make that!?" response from everyone that sees it!
You can make it in the classic green Peter Pan colors or the darker colors of his shadow for a very unique twist!
Have a little fisherman in your household?
They'll love showing off their enthusiasm for their favorite hobby with this fun, no-sew outdoorsy costume.
Your child will be roaring with delight over this comfy dragon costume.
Add some fun gems to accentuate the wings and give it some shine!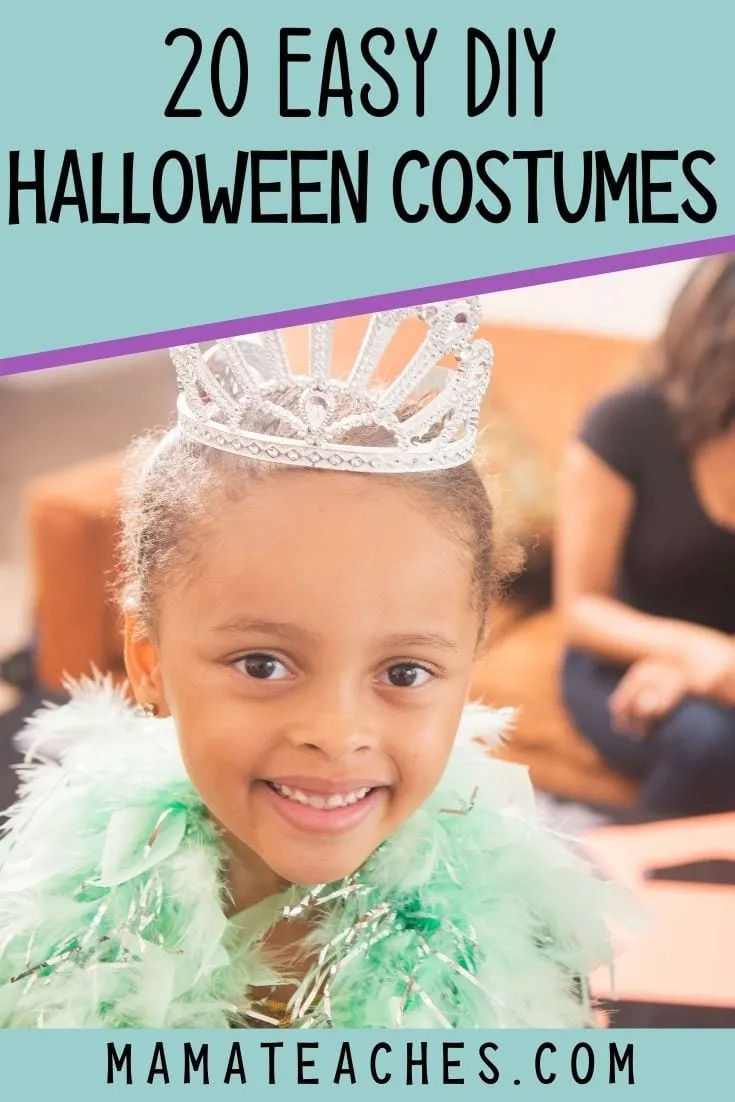 Calling all princesses!
This gorgeous, enchanting costume can be easily made with pretty tulle and a few bows and ribbons.
Add a tiara, and they'll be ready for the Halloween ball!
If you just want to make a tulle princess skirt, check out these super easy directions instead!
Here are the directions for the crown and wand!
Who says kids are the only ones that get to dress up for Halloween!?
This tutorial for DIY costumes includes the whole family!
Dress up as your favorite character from Pixar's Up, and you'll be sure to get some extra treats for your creativity this Halloween.
For the ultimate creep-factor, this head in a jar costume takes the cake!
For those kids who enjoy giving a little bit of a spook, they'll love this costume.
They can wear it with or without the jar- it's still terrifying either way!
Your tot will bewitch everyone around her with this spellbinding DIY witch costume.
Accessorize with some striped "witchy" tights and the adorable, easy to make hat!
3, 2, 1…blast off!! This jet pack costume was inspired by Disney's Tomorrowland film but can easily be made into a spaceman outfit or a futuristic adventurer costume.
Up, up, and away!!
Your trick-or-treater will be on cloud 9 when they put on this hot air balloon costume.
It's incredibly unique and quick to make!
DIY Halloween Costume Ideas
We love all these amazingly innovative costumes!
We hope that this list has inspired you to open your closet and see what fun creations you can come up with.
From adorable and funny to creepy and other-worldly, these DIY costumes are fast, unique, and budget-friendly!
You Might Also Like…