Homeschool planning is a lot like juggling ten burning coconuts while balancing on a skateboard going downhill at 100 mph with a 50-pound weight strapped to your back. It can be…challenging to say the least.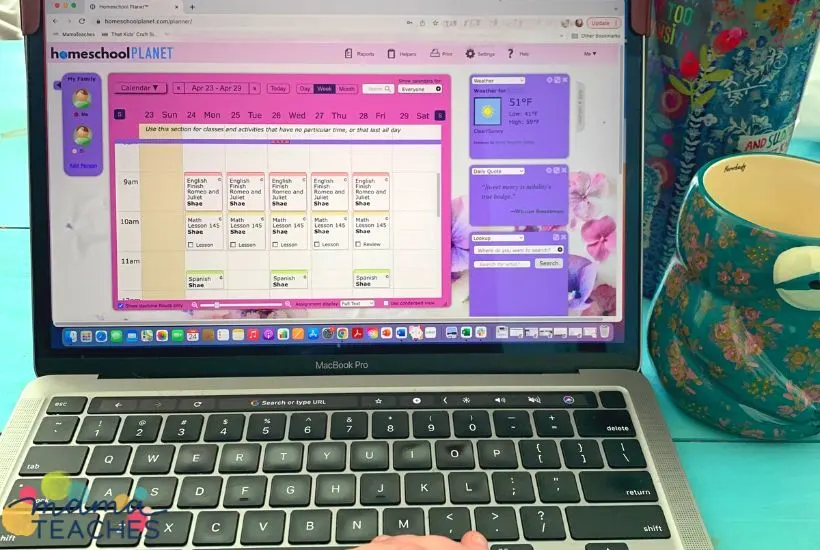 I was compensated for my time to write this article. All opinions are my own.
If you're like me, managing a homeschooling schedule can be a daunting task, especially when you're juggling lesson plans for multiple children, extracurricular activities, appointments, and household chores.
It's essential to have an organized and effective system in place to keep everything moving smoothly without losing your sanity.
That's why I'm excited to share with you a practical homeschool planner that changed our lives, Homeschool Planet. I know that sounds overly dramatic, but it did indeed change our homeschool journey in such a positive way.
This online planner made managing our daily routine and schedule a breeze and enabled us to focus on learning and enjoying our homeschooling journey.
---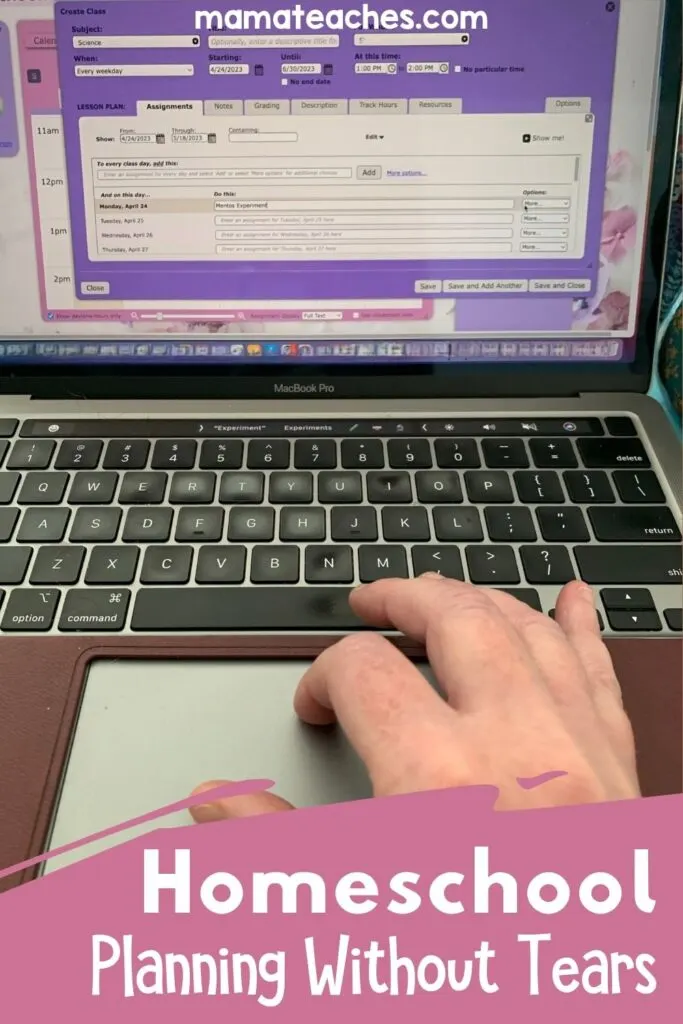 A Planner That Adjusts: Homeschool Planet Online Planner
Before using Homeschool Planet's Online Planner, I used to rely on paper planners and spreadsheets to manage our lessons, create schedules, and keep track of our progress.
It was time-consuming and often led to confusion when changes or adjustments were needed. So much erasing and trying to get back on track!
But with Homeschool Planet, everything is in one place, easy to access, and always up-to-date.
With the Homeschool Planet Online Planner, I could plan and schedule our homeschooling lessons for weeks, months, or the entire academic year, including assignments and grade tracking.
Scheduling & Tracking Assignments
It's easy to customize and personalize each schedule to the individual needs of each child.
For example, when my youngest child was just learning to read, she had a separate schedule that involved more phonics and reading exercises, while my older children had more advanced math lessons and essay assignments.
Each child can also have their own login so they can see just their assignments and what they need to work on. It's a great way to teach them to be more independent!
One of the great things about Homeschool Planet's Online Planner is that it tracks assignments, makes grading easy, tracks attendance, and creates reports.
This feature is incredibly beneficial for parents who need to keep accurate and organized records for state homeschooling requirements. (*waving to fellow Pennsylvania homeschoolers!*)
It saves time and eliminates the need for paper tracking. Plus, the offsite storage and backup of information ensures that you will never lose your lesson plans or hard work!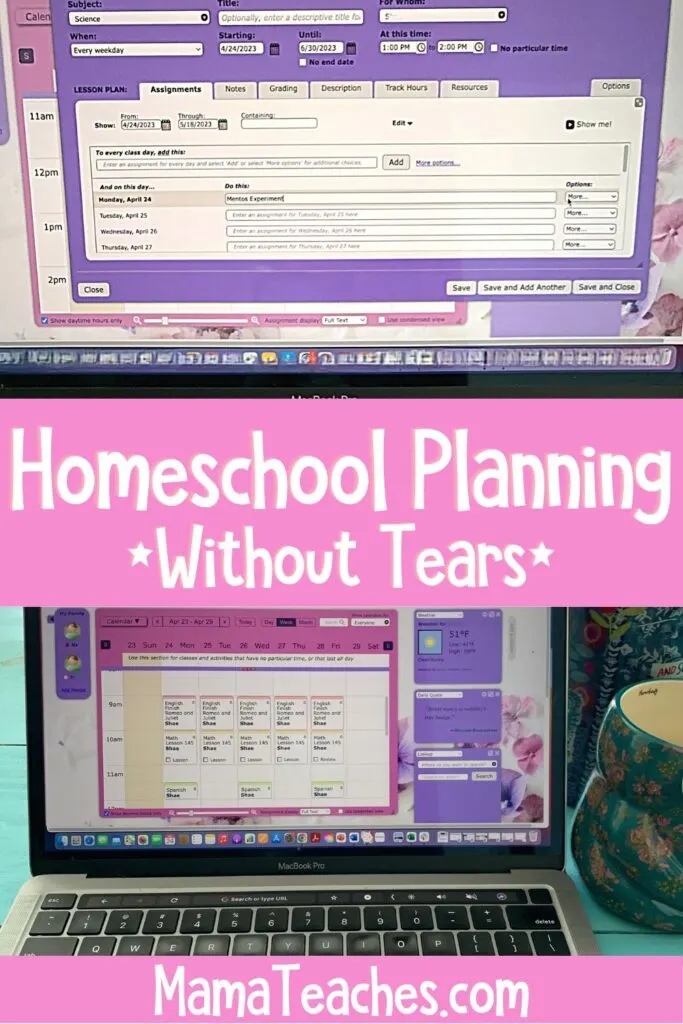 Flexibility & Rescheduling
Homeschool Planet's flexible system gave me more time to pursue other things that I needed to do and take care of household tasks, knowing that our homeschooling schedule was well organized and taken care of.
Even on busy days, I could always retrieve our latest schedules and plans through the platform and adjust them if needed. It's available 24/7/365!
There was nothing more exhausting than having to rearrange lessons while still keeping track of everything when I was using a paper planner.
Homeschool Planet's Online Planner let me just switch assignments to another day with the click of a button. It saved SO much time!
Organizing the Whole Family
Another incredible feature of Homeschool Planet is its ability to integrate household appointments, doctor's appointments, extracurricular activities, and other non-academic events into the planner.
This feature is perfect for busy homeschoolers who don't want to miss essential appointments and events.
It's also helpful because then you can see your entire schedule all in one place!
Homeschool Planning on the Go
Homeschool Planet's Online Planner is also mobile-friendly, so I could access my account and update our schedules from anywhere, making it much easier to manage our homeschooling lessons while on the go or away from home.
Homeschool Planning Lifesaver
I can confidently say that Homeschool Planet has been a lifesaver for our homeschooling journey.
It helped me save time, manage multiple children's lessons, integrate extracurricular activities, doctor appointments, and household chores, and create schedules that I could modify quickly on the fly.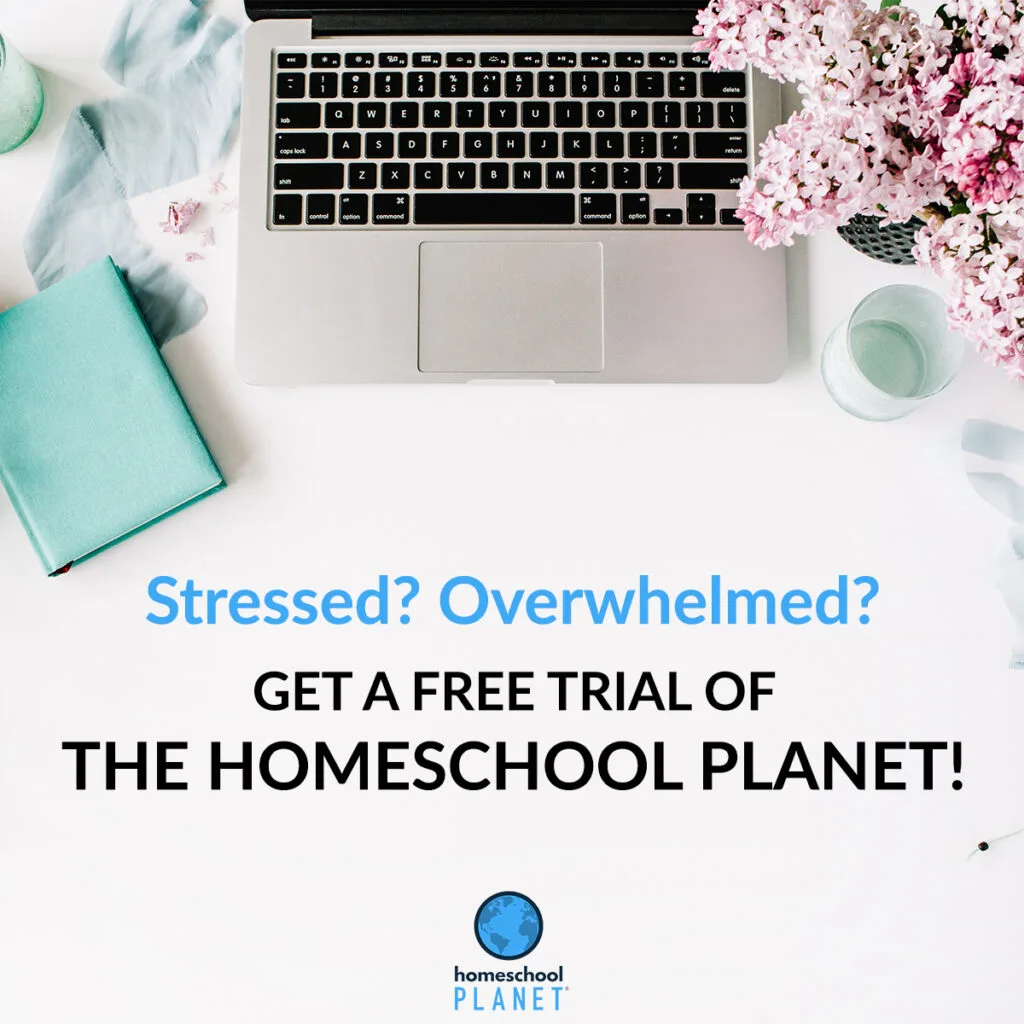 If you're looking for a more straightforward and streamlined way to plan your homeschooling lessons, assignments, and schedules, then Homeschool Planet's Online Planner is the tool for you.
Plus, with its 30-day free trial before June 30, 2023, you have nothing to lose by trying it out.
Readers who sign up for the free trial will also have the opportunity to choose from a wide selection of lesson plans available in the Homeschool Planet Lesson Plan Marketplace!
Sign up for Homeschool Planet's Online Planner today and take the first step toward an organized and successful homeschooling journey!
YOU MAY ALSO LIKE…