Do you think Minnesota is interesting?
Check out these Minnesota fun facts!
Minnesota became the 32nd state in the year 1858.
It lies in the northern middle part of the US and is bordered by five other states: Wisconsin, Iowa, Michigan, and both Dakotas (North and South).
In fact, Minnesota is the northernmost state of the lower 48.
Wow!
This truth gave Minnesota one of its nicknames: the North Star State.
Minnesota has other nicknames, as well.
It is sometimes referred to as the Gopher State or the Land of 10,000 Lakes.
How interesting!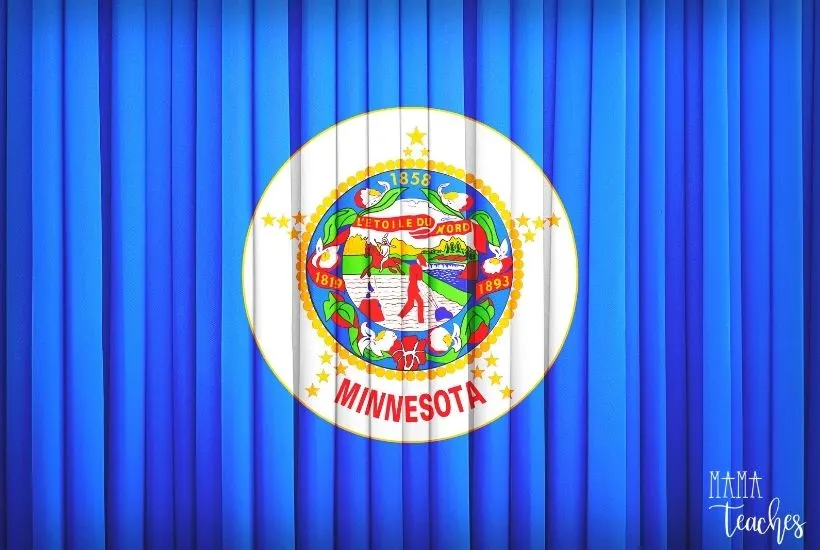 This article contains affiliate links to things that you might like.
Take a look at some of these other fascinating Minnesota facts!
Fun Facts About Minnesota
There is A Lot of Water in Minnesota
With the state's rivers, streams, lakes, and more, there is a lot of water in Minnesota!
Over 69,200 miles of rivers and streams flow across the great state.
This is enough water to wrap around the world almost three times!
Minnesota also has many lakes.
Even though the state is nicknamed 'Land of 10,000 Lakes', there are actually about 12,000 lakes in Minnesota.
Because of its many water bodies, Minnesota has about 90,000 miles of shoreline.
This is more shoreline than California and Florida combined.
Neat!
Another fun fact about Minnesota is that with all of its water, many residents own boats.
There is roughly 1 boat for every 6 people living in the state!
Cool!
Minnesota is Home to the Mall of America
The Mall of America is basically a theme park in a mall!
It is the largest mall in the United States with over 9.5 million square feet of leisure and entertainment.
That is about as big as 78 football fields!
The Mall of America not only has a giant Nickelodeon amusement park inside, but there is also the Sea Life Aquarium, Moose Mountain Adventure Golf, and of course, places to dine and shop!
That's incredible!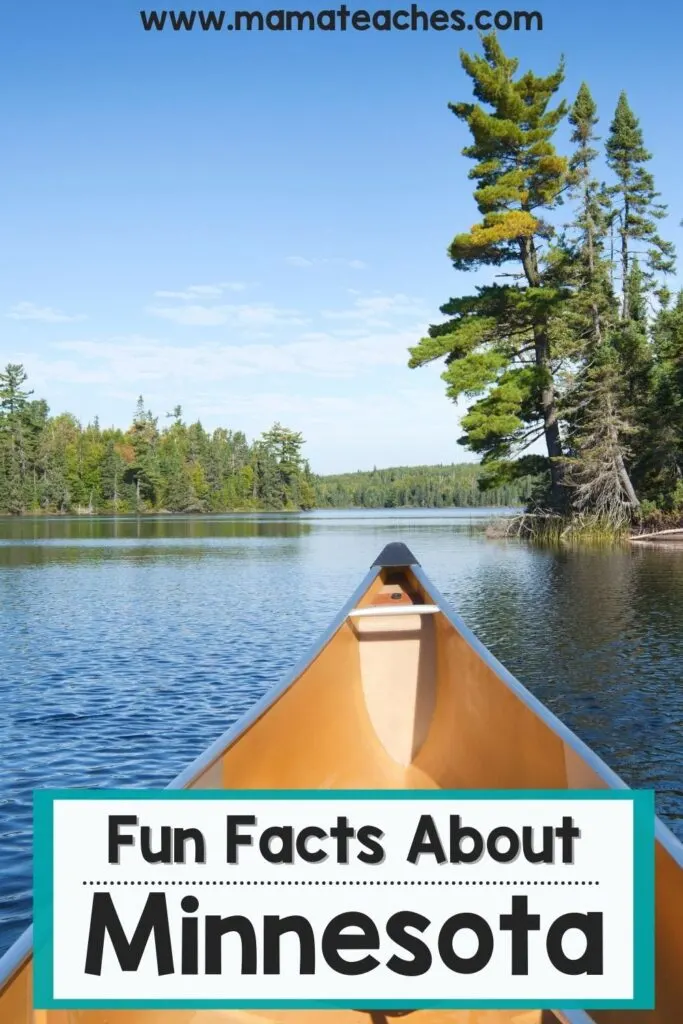 The World's Largest Pelican is Situated in Minnesota
At the base of Mill Pond Dam in Pelican River, is the world's largest pelican.
This concrete statue was built in 1957 and it is 15.5 feet tall.
Now, that is a big pelican!
Minnesota Has a Unique Skyway System
The largest network of skyways is in the state of Minnesota.
What is a skyway system, exactly?
Well, it is a group of covered footbridges that takes pedestrians from one building to another without having to go outside.
The Minneapolis, MN Skyway System connects 80 city blocks for about 9.5 miles.
Since opening in 1962, the Skyway has grown to join office buildings, hotels, restaurants, apartments, and more!
Wow!
The Metrodome is in Minnesota
The Metrodome in Minneapolis is the only stadium in America that has hosted three momentus sporting events.
An NCAA Final Four Basketball Championship, a Super Bowl, and a World Series have all been held at the Metrodome.
This is pretty major for sports fans across the country.
Interesting Facts About the State of Minnesota
Minnesota is full of unique features and innovative locations.
From the many miles of rivers and streams to the incredible Mall of America and the extraordinary Skyway System, Minnesota state is one of a kind.
Learning about Minnesota with the help of these fun facts has sure made the Land of 10,000 Lakes even more interesting!
Don't you think?
What else can you share about Minnesota?
You May Also Like…