Don't let Martin Luther King Jr. Day pass by without marking the day.
Check out these fabulous MLK Day activities for kids!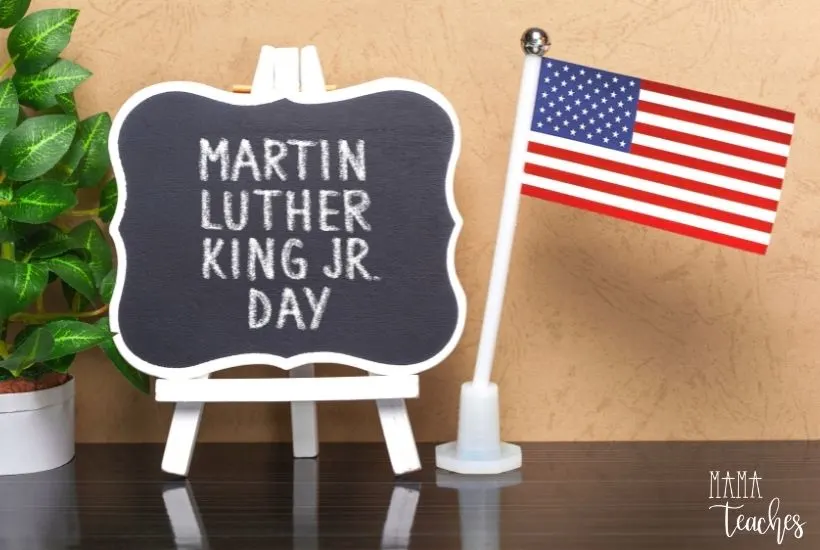 This article contains affiliate links to things that you might like.
Activities for MLK Day
Dr. Martin Luther King Jr. was an inspiring leader, a dedicated civil rights activist, and a powerful orator.
Learn more about the man and honor his legacy with these MLK Day activities for kids.
Volunteer
Dr. King dedicated his life to helping others.
In that same spirit, volunteer!
You can work with an existing organization or design your own volunteer project.
Collect food for a local food bank, donate old toys, clothes, and shoes, visit a nursing home, or clean up your local neighborhood or park.
Create a Little Free Library
Make a lasting impact by creating a little free library.
Find a place where lots of people go (and ask permission to set up your library).
Design and build your own or order a kit.
Stock it with donated books.
Then spread the word on social media or with a grand opening event!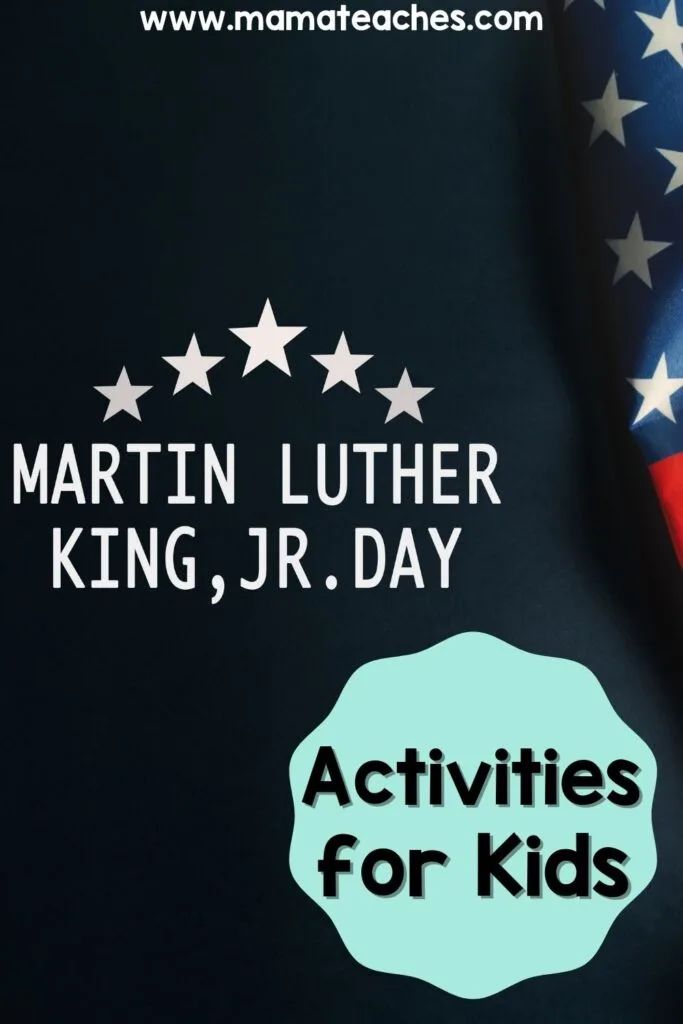 Plan a Community Garden
Help your local community flourish with a garden!
You can design a garden for pollinators like butterflies and bees, or you could get the community growing together by organizing a community garden!
Read About MLK
Educate your kids about Dr. King by reading about him.
Check out this FREE junior biography and learn all about Martin Luther King Jr. Do you prefer a printed book with pictures?
Watch MLK's Speech
Dr. King's ability to inspire and empower others through words is equal to none.
Spend 7 minutes watching him deliver his famous "I Have a Dream" speech at the March on Washington.
You can also watch this 12 minute documentary on MLK's life and contributions.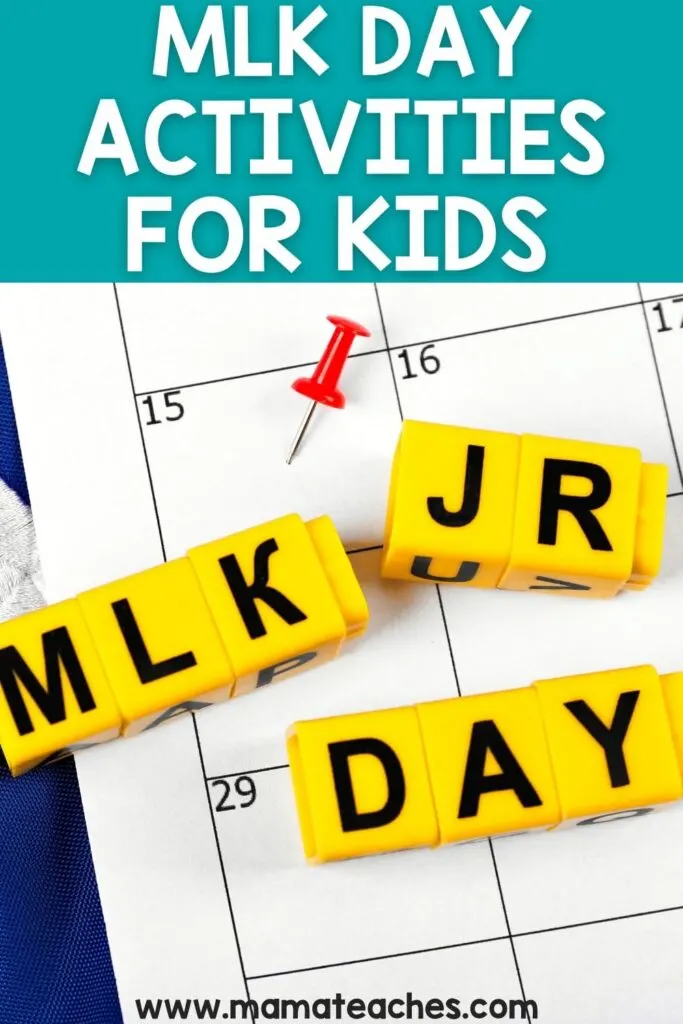 Compose an Acrostic Poem
Dr. King knew the power of words.
Compose an MLK acrostic poem with this FREE printable.
Create a Craft
By creating an art project, kids can take time to contemplate the meaning of the day.
Plus the completed craft serves as a memory marker.
Check out this FREE coloring page of the words "I Still Have a Dream." Or try this sparkly craft; it's another way to draw attention to MLK's message.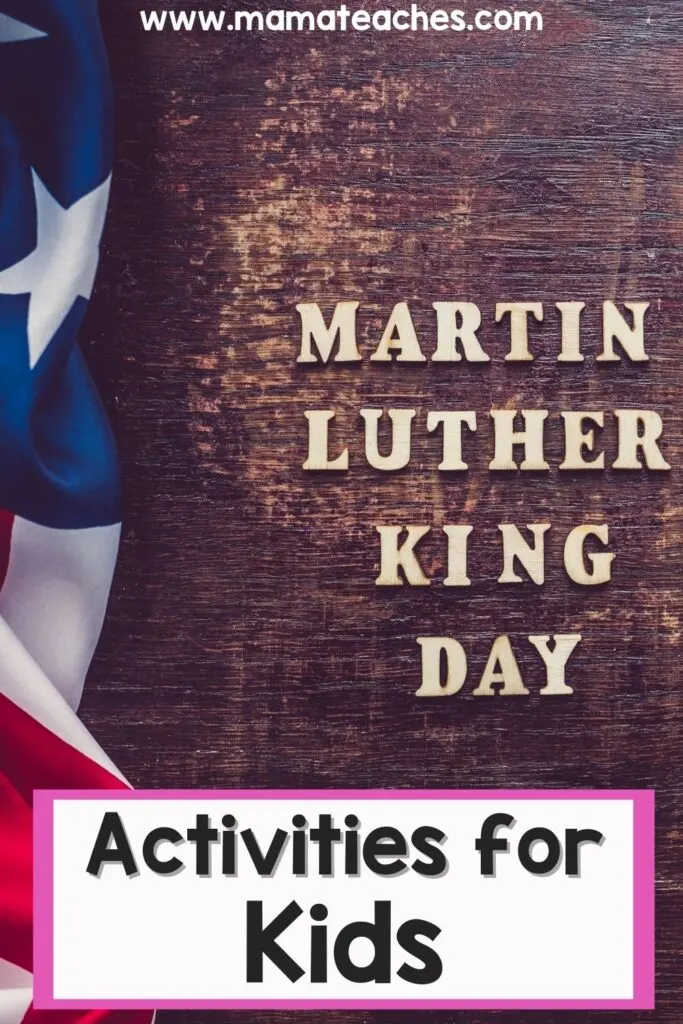 Martin Luther King Jr. Day Activities
Dr. King changed the course of our nation and left a legacy of service.
By following in his steps, we can strive for liberty and justice for all.
Make MLK Day meaningful with some of these MLK Day activities for kids.
You May Also Like: