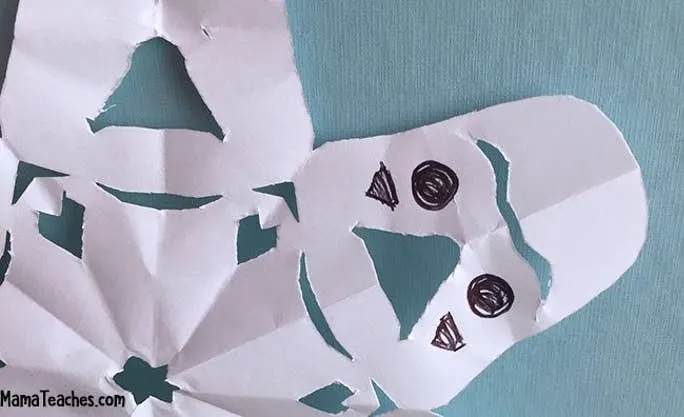 We've seen all of the films, watched the Clone Wars cartoon spin-offs on Netflix until I'm certain the Roku will just shut off from overuse, and can quote, on demand, many of the scenes in all of the movies. So, when I came across these Star Wars snowflake templates, it was truly a geeky dream come true for my young Jedis.
Star Wars Snowflake Templates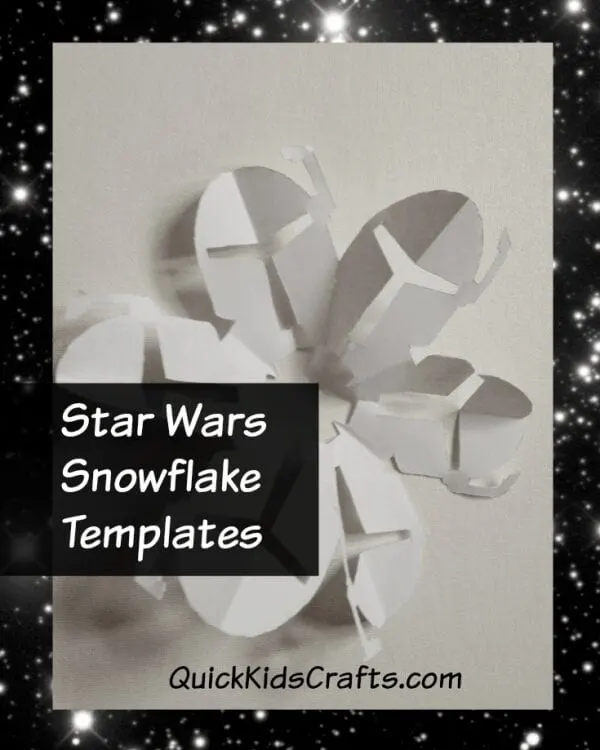 OUR TIPS FOR MAKING THE SNOWFLAKES
Let's get real, these snowflakes are not for someone just learning how to manipulate scissors. They're great for teaching fine motor control, but if your two year old is attempting to make Jaba the Hutt, it's probably not going to end up looking much like him.
That being said, it's totally okay to let kids practice and try their best. They'll concentrate, focus, and really get into making their Star Wars snowflake. Just don't expect them to make a ton of them, because they are a tad bit tricky.
We recommend printing the templates out on thin, plain copy paper. Anything thicker and you won't be able to cut out the details. We also like using smaller, pointy scissors to get into the nooks and crannies of the designs. If you have an X-acto knife, you could even use that. We don't recommend that children use sharp knives or scissors to cut out the snowflakes!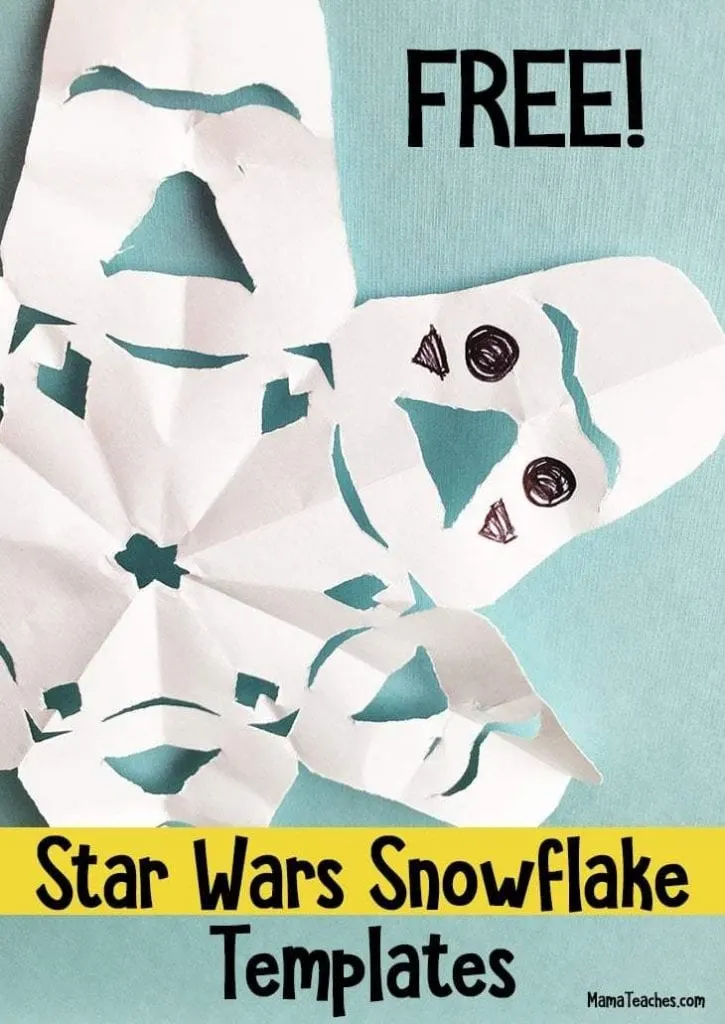 STAR WARS SNOWFLAKE TEMPLATES
Amazingly, all of the templates are free to download and print out. You'll find everything from Jaba the Hutt to R2-D2 to Boba Fett. Be sure to check out all of the collections, as there are different snowflake templates in each.
YOU MIGHT ALSO WANT TO CHECK OUT