They are effective, easy to use, and engaging.
Learn how to use digital tools for homeschool success!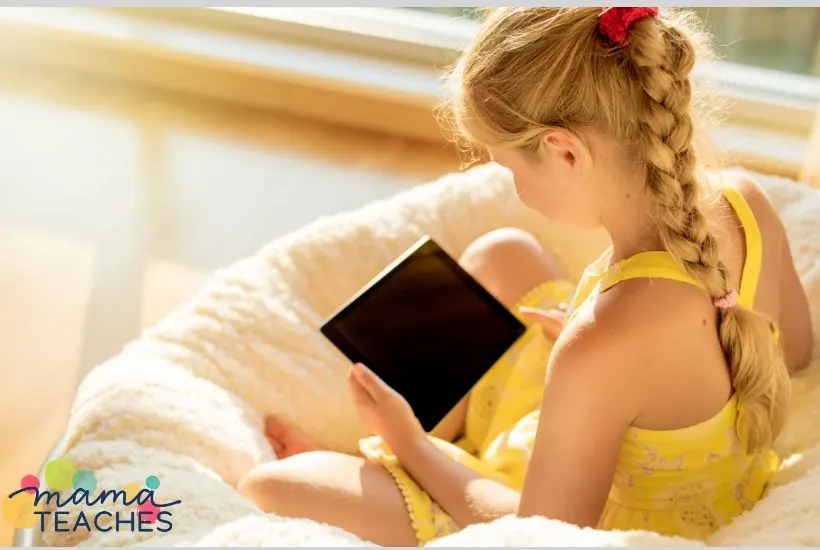 This article contains affiliate links to things that you might like.
Why You Should Use Digital Tools for Homeschool
The landscape of education is changing.
Students need to be prepared to meet the demands of a tech-savvy world.
While you don't have to throw your books and pencils in the dumpster, you should think about using some digital tools in your homeschool lessons.
Another benefit of digital tools is their portability.
You can easily pack a tablet on a road trip, and your student can work on math, reading, or writing in the car. (A tablet is so much lighter than packing a stack of books and workbooks.)
In addition to portability, digital tools engage students because they can interact with the content.
No passive learning here!
Students respond to the visual and kinesthetic approach that digital tools provide.
Lastly, many digital tools are designed for a student to do independently with little to no teacher oversight.
This means that you can turn your attention elsewhere for a bit with the confidence that your child is still learning.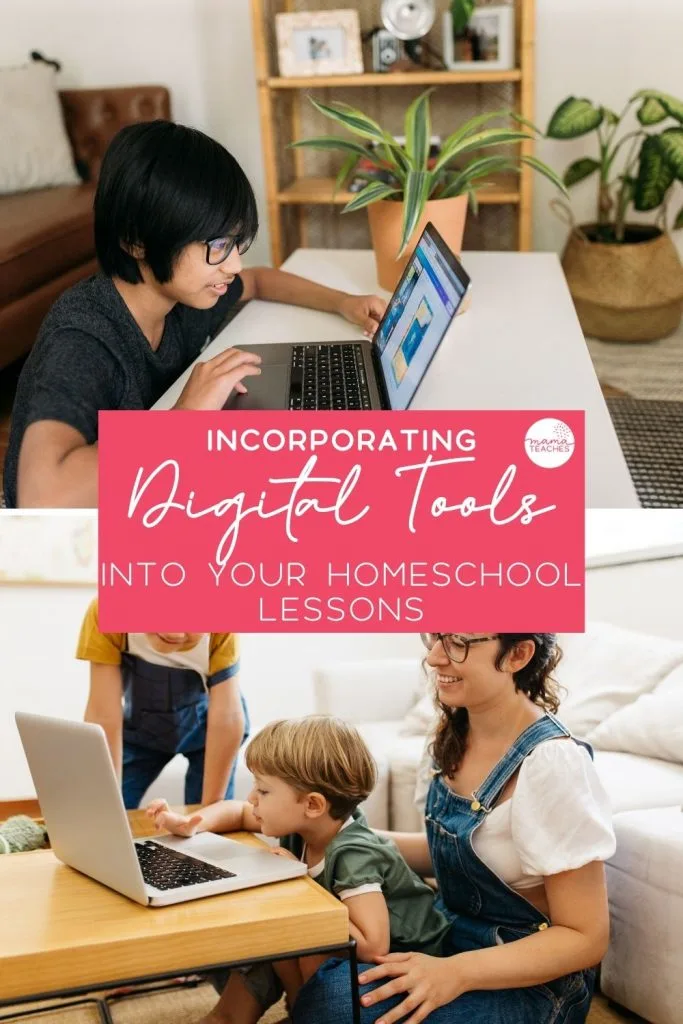 How to Use Digital Tools for Homeschool
Digital tools are typically a component of a lesson plan but not a full curriculum.
You can use them as brain breaks, math practice, writing assignments, and brain teasers.
Here are some specific ideas:
Digital Journals
Your student can practice composition, work on his typing, and cultivate an attitude of gratitude with a digital gratitude journal.
Not only is this habit beneficial academically, but it can also be life-changing.
Boom Cards
Boom cards are great for math or reading practice.
They offer a child an interactive way to test his knowledge.
This set of BOOM cards gives children practice in telling time.
You can also find BOOM cards for sight words, pattern recognition, math facts, and shape recognition.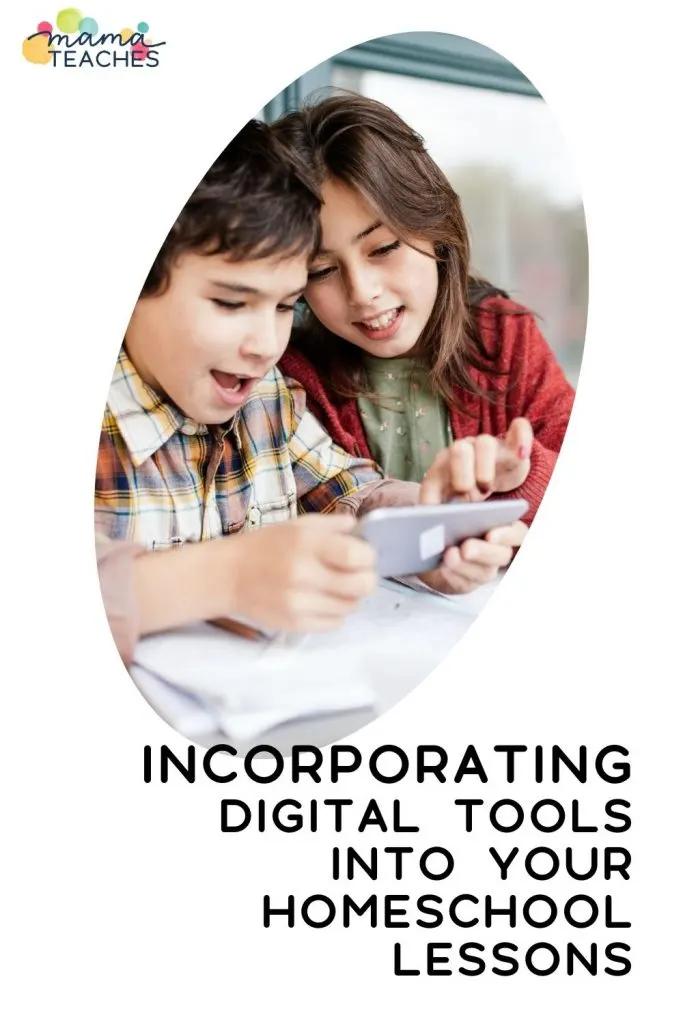 Would You Rather Questions
All kids love Would You Rather Questions.
They are ideal for brain breaks or lesson intros (and many are seasonal). This set of 400 means you will never be at a loss for a question.
These cards are fully digital so no printing is required.
Simply swipe your way through the questions.
Virtual Escape Rooms
Who doesn't love a challenge?
Digital escape rooms are a great extension activity or review activity.
You can find digital escape rooms for so many topics; this makes them one of the best digital tools for homeschool.
Check out this list of free digital escape rooms.
Topics include addition, subtraction, place value, parts of speech, regrouping, word problems, and brain teasers.
Choice Boards
A choice board gives students ideas of projects and activities that encourage cross-curricular learning.
They can be on any theme.
For example, this digital choice board is Star Wars-themed.
A choice board gives students the ability to choose an activity (or two or three) for themselves.
Students are generally more enthusiastic about completing an assignment if they have had some choice in the matter.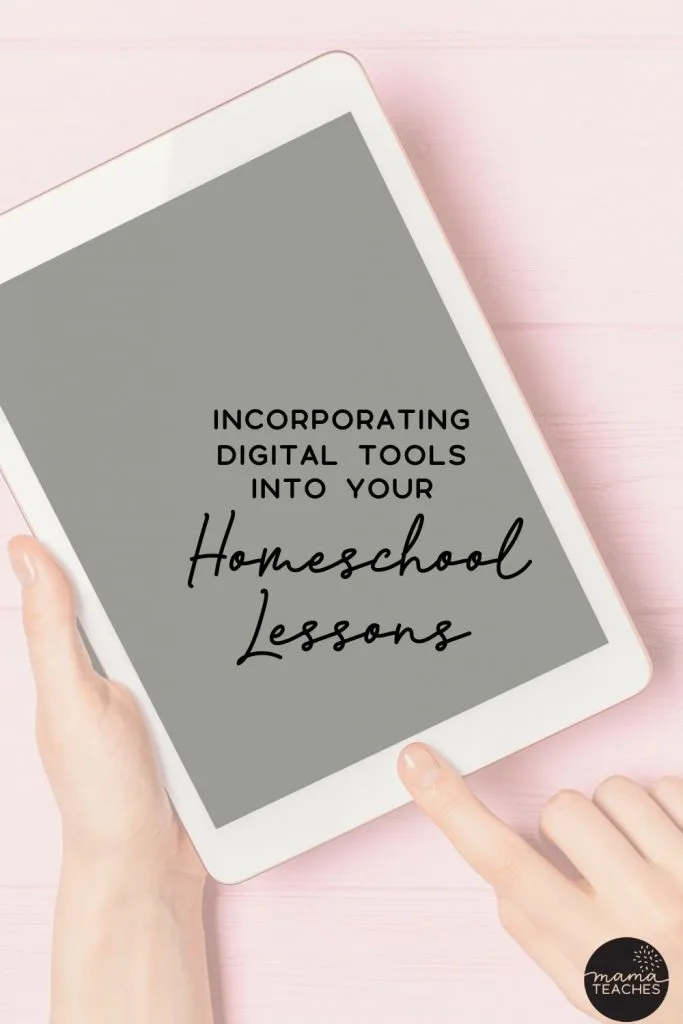 Using Digital Tools in Your Homeschool
The world is going digital, and this has certain advantages.
Skip the printing costs by incorporating some of these fun and flexible digital tools in your homeschool lessons.
You May Also Like: