"How many days do we have left before school is out? When is the last day of school? How many more days until school ends?"
That's right, teaching friends, those questions mean it's time for the end of school countdown!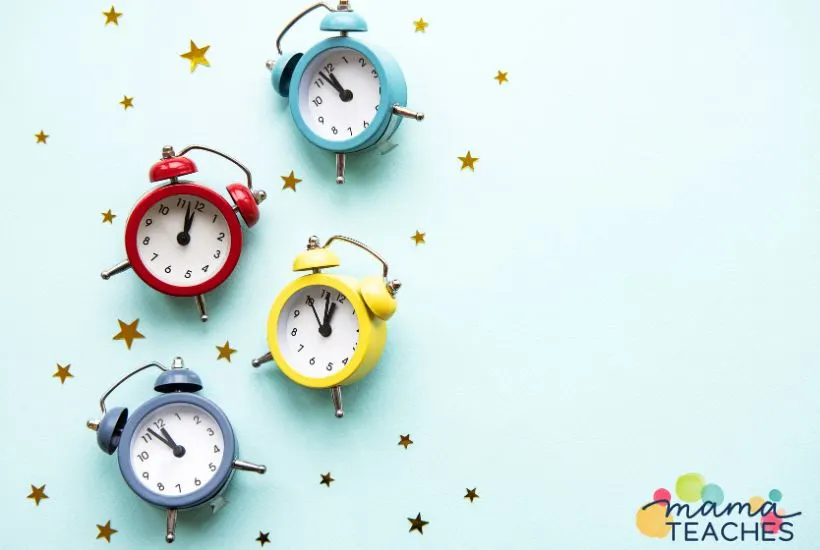 This article contains affiliate links to things that you might like.
Every year when I was teaching in the classroom or homeschooling my kids, when we turned the calendar to June and the school year was about to draw to a close, I couldn't help but reflect on all the laughter, learning, and growth my students had experienced since the fall.
There was always so much growth – both academic and personal.
Those little kids who started the year were now bigger and older and ready to move on to the next grade.
It was bittersweet.
In total honesty, I would be sitting there wondering, "How many days until summer and then how many days until school starts?!" just as much as my students!
Can you relate?
With summer vacation just around the corner and the countdown clock ticking, I always tried to make the last few days extra special and memorable for my class.
That's when I decided to implement a series of fun end-of-school countdown activities that would not only celebrate our accomplishments but also strengthen our bond as a classroom community.
Let me share some of my favorite countdown ideas that you can easily incorporate into your own end-of-school-year festivities!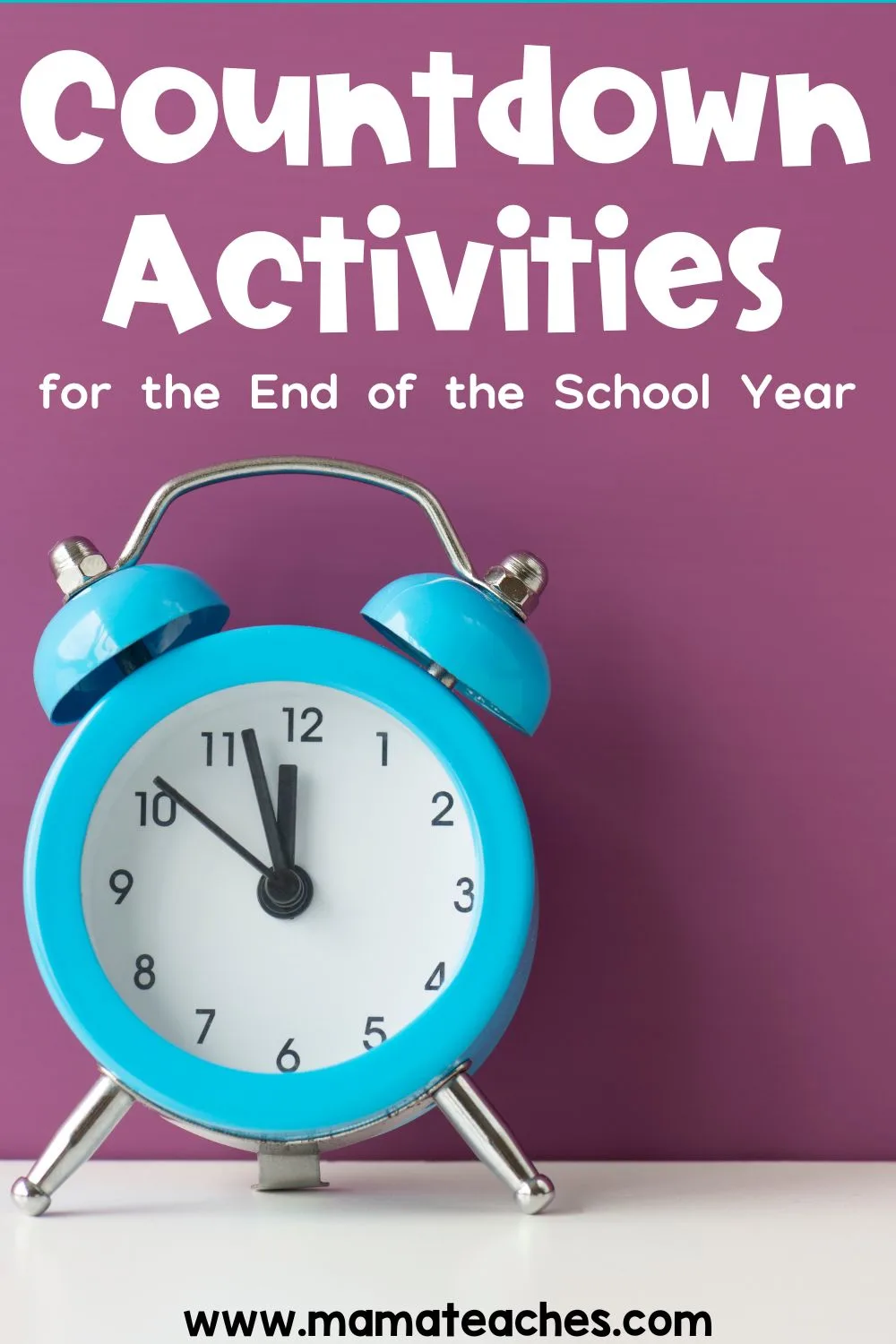 This article contains affiliate links to things that you might like.
End of Year Countdown Activities
Balloon Pop Countdown
Blow up a balloon for each day remaining in the school year.
Write a fun activity or challenge on a piece of paper and place it inside each balloon.
Each day, have a student pop a balloon and complete the activity as a class.
It could be anything from reading a special end of year book to completing a fun math game that they loved.
Memory Jar
Have students write their favorite memories from the school year on slips of paper and place them in a jar.
Pull out one memory each day to read aloud and reminisce together.
Themed Dress-up Days
Designate each day with a fun theme (e.g., Crazy Hat Day, Pajama Day, Superhero Day) and encourage students to show their style and dress accordingly.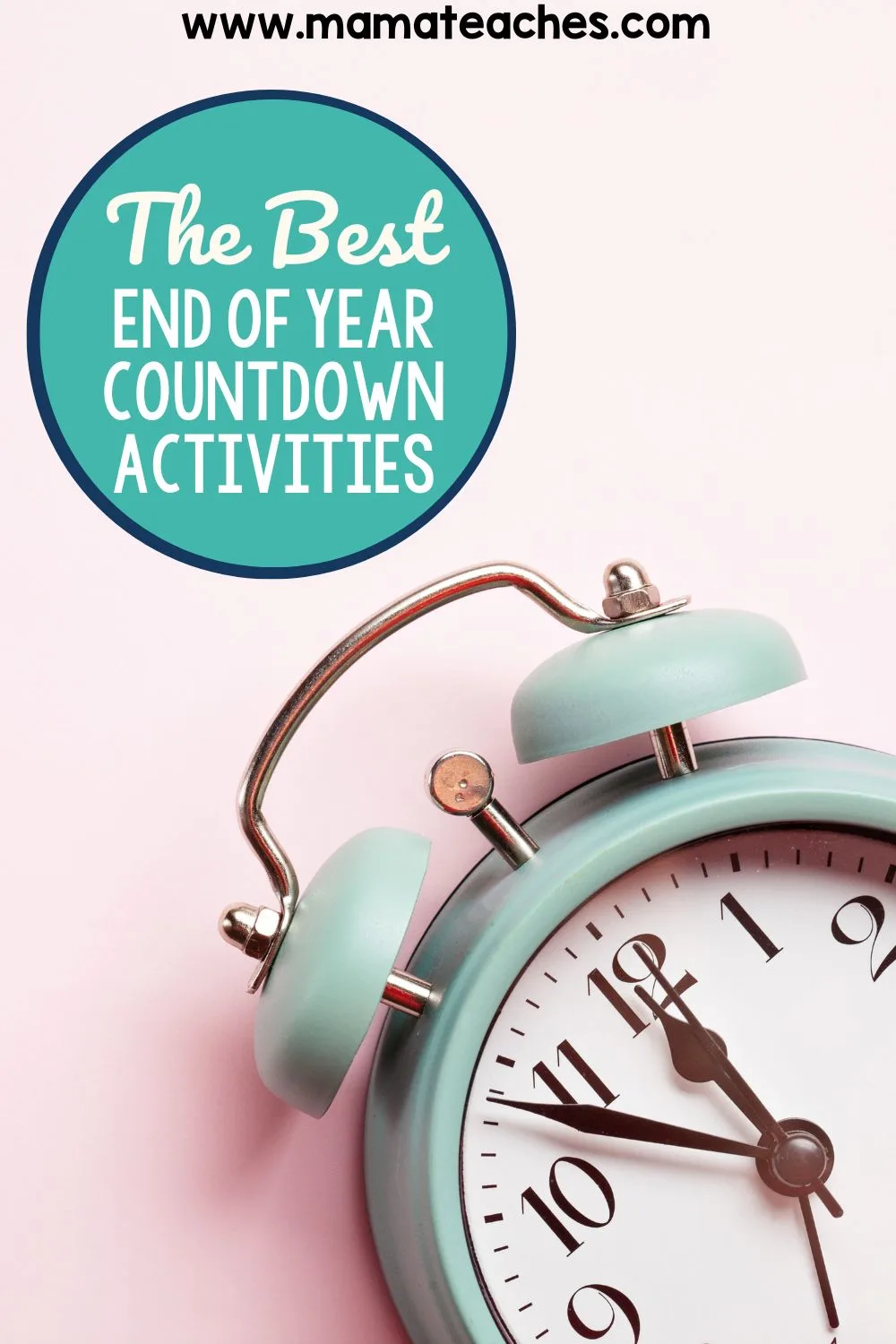 Classroom Awards Ceremony
Create unique awards for each student, such as "Most Improved," "Best Team Player," or "Future Author."
Present the awards during a special ceremony where each student is recognized for their achievements.
Reverse Advent Calendar
Instead of counting down to Christmas, have a school year countdown to summer vacation by creating a reverse advent calendar.
Each day, students can open a "door" to reveal a small treat or motivational quote.
Note: This worked well for when I was homeschooling because there were obviously fewer kids.
It might be tricky in a class with 32 students!
Acts of Kindness
Assign each student a random act of kindness to complete each day leading up to the last day of school.
This could include writing a thank you note to a staff member, helping a younger student, or picking up litter around the school grounds or neighborhood.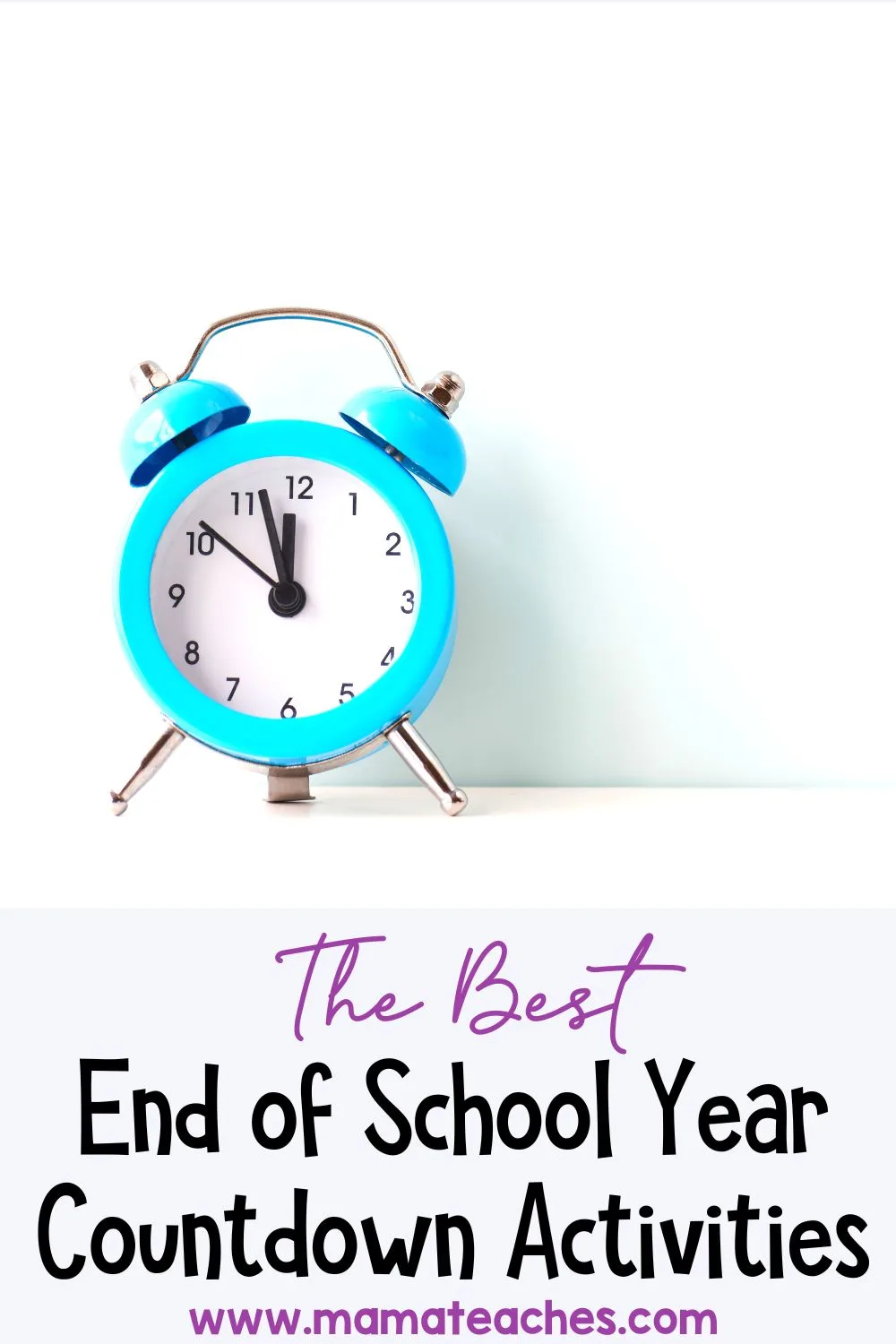 Summer Bucket List
Have students create a summer bucket list of activities they want to do during their break.
Share ideas as a class and encourage students to try new things over the summer.
End-of-Year Scavenger Hunt
Organize a scavenger hunt around the school or classroom with clues related to lessons learned throughout the year.
Students can work in teams to find the hidden items and solve the clues.
Classroom Talent Show
Host a talent show where students can showcase their unique skills, such as singing, dancing, or performing a magic trick.
Encourage creativity and applaud each student's performance.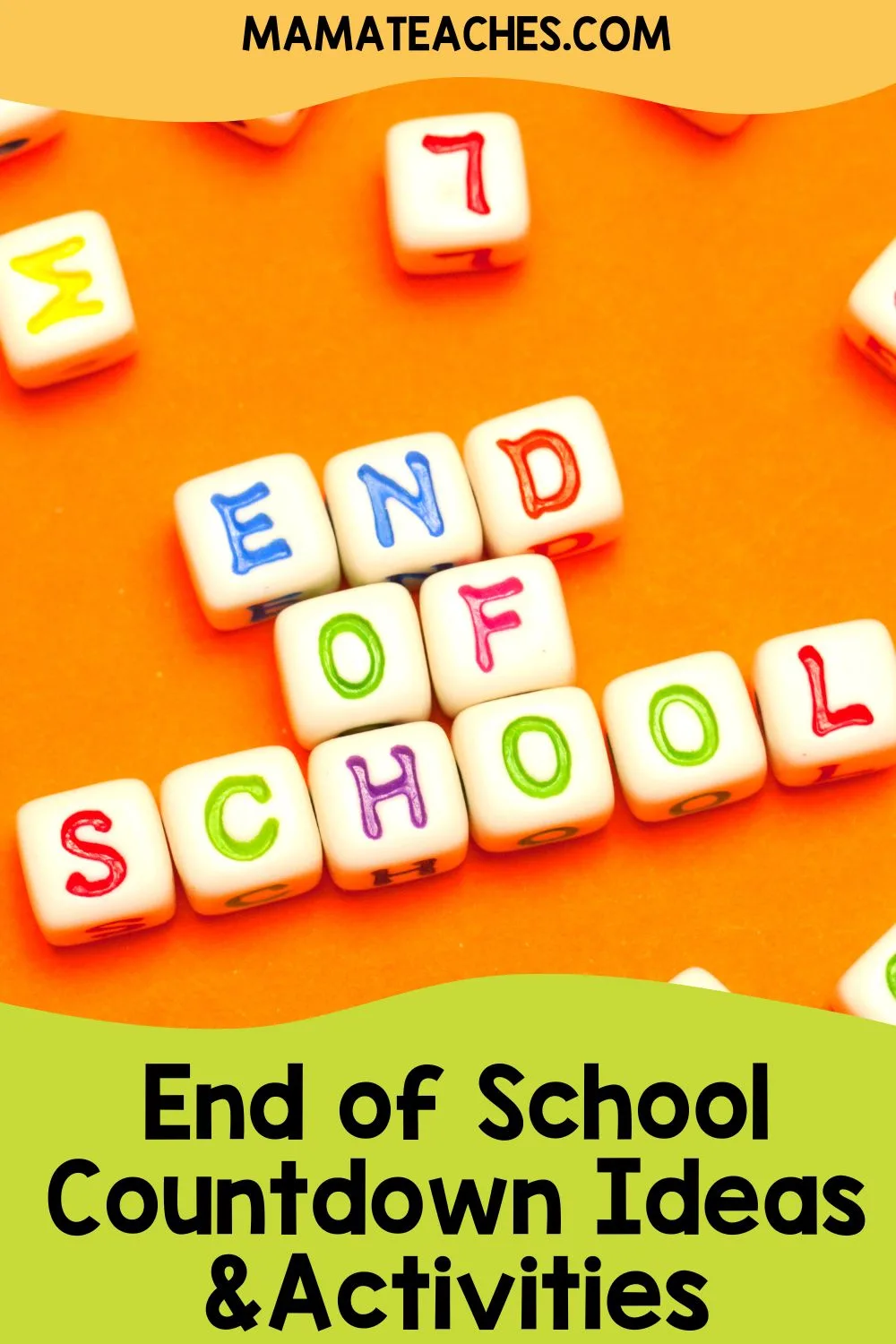 Goodbye Letters
Have students write farewell letters to their classmates, sharing favorite memories and well wishes for the future.
On the last day of school, students can exchange their letters and read them together.
Coloring Wall
One of my favorite activities was covering a wall with white or brown rolled chart paper and letting students color and draw on it.
Honestly, I did this throughout the year because it was an easy way to help them get their creativity out.
At the end of the year, I would just encourage them to write and draw about things that meant the most to them throughout the year.
ABC Countdown
An ABC Countdown is a fun way to celebrate the end of the school year, but it does require pre-planning.
It works by assigning each remaining day a theme based on the letters of the alphabet.
So, if you only have a few days left of school, you might want to save this idea for next year.
To create an ABC Countdown in your classroom, start by making a calendar with the number of days left in the school year and assign a letter from A to Z for each day (e.g., A for Art Day, B for Beach Day, C for Career Day).
Next, plan activities, games, or lessons related to the theme for each day.
You can even involve students in the planning process by asking for their input on themes and activities.
Don't forget to communicate the daily themes to parents so they can help their children prepare for any special dress-up days or materials needed.
The ABC Countdown not only adds a touch of novelty and fun to the classroom routine but also serves as a memorable way to close out the school year together.
Check out this article on how to implement an ABC Countdown with your students, and be sure to grab the ABC Countdown Resources packet to make everything run smoothly!
Special End of the School Year Countdown Ideas
The end of the school year is a time to celebrate the achievements and growth of your students while also creating lasting memories together in those final few days.
By incorporating some fun and engaging countdown activities, you can foster a sense of excitement and camaraderie in the classroom as you and your students anticipate the last day of school.
Remember, the ultimate goal is to leave your students with a feeling of accomplishment and a positive outlook for next year.
So, go ahead and try these activities or come up with your own creative ideas to make the final days of the school year truly unforgettable for both you and your students.
Happy counting down!
YOU MAY ALSO LIKE…