Going it alone and homeschooling all of the subjects your kids need to learn can be challenging. Thankfully, there are online class options for homeschooled elementary-age kids from Allschool!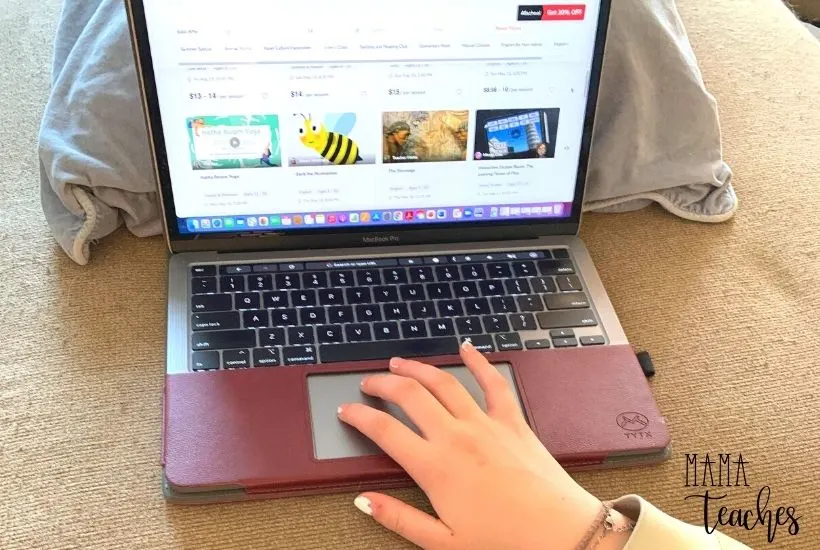 I was compensated for my time to write this article. All opinions are my own.
What is Allschool?
Allschool is a new online class platform based in Singapore that delivers classes for kids from preschool age through 18.
Their sweet spot is lower elementary classes, with more of them being offered than for older students. There are also a lot of classes to learn English which makes sense as many of the teachers seem to have online teaching backgrounds with the VIPKids.
Parents can sign their children up for one-off classes or classes in a series of lessons. This makes it easy to supplement your homeschool curriculum with a class or two about the subjects you're studying.
Each live class is taught by an instructor who has designed and created their own curriculum/lesson for that topic.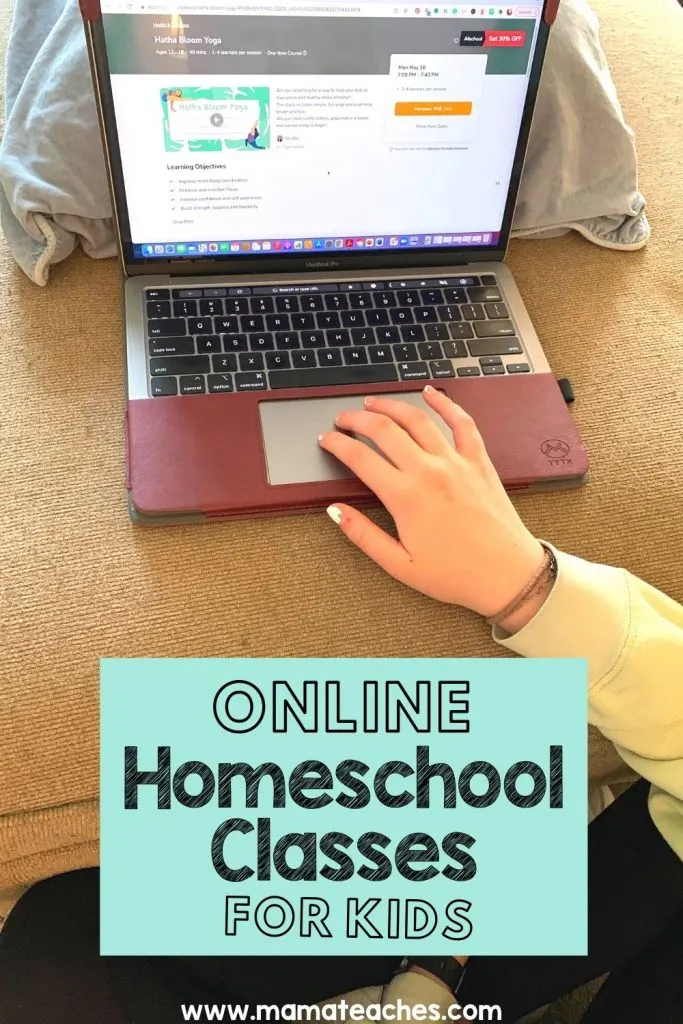 Features of Allschool
Allschool has put a lot of thought into their online platform, and it's evident in how the site is set up. Some of the things that really stand out are:
Safety
Teachers are required to verify that the person attending is actually a child, so you must have the camera turned on at least in the beginning. This is great for kids who like being on camera or for families who feel comfortable having their children on camera.
Recordings
Each class is recorded and can be viewed later by attendees. If you don't feel comfortable having your child recorded on video, you can always have them pop in on camera to verify that they are a child and then turn the camera off for the rest of the class.
Class Offerings
There are many different types of classes offered at Allschool. From classes about animals to classes about astronomy, there is something for just about every elementary-age child. The variety of classes makes it easy to find one that will interest your child.
Teachers
The Allschool teachers are enthusiastic and personable, making learning fun for even the littlest of learners.
Competitive Pricing
Since the classes are all different and taught by different instructors, the cost of the classes varies. This makes an online class option easy to tailor to your family's budget.
Time
Classes typically last 30-45 minutes and are scheduled at a variety of different times throughout the day. Some classes are offered later in the day to sync with West Coast times, and some are offered early morning to meet the needs of those in Europe or on the East Coast.
Easy to Navigate
The Allschool platform is relatively easy to navigate. You can search for classes based on the day of the week or time, date, age, subject, and more.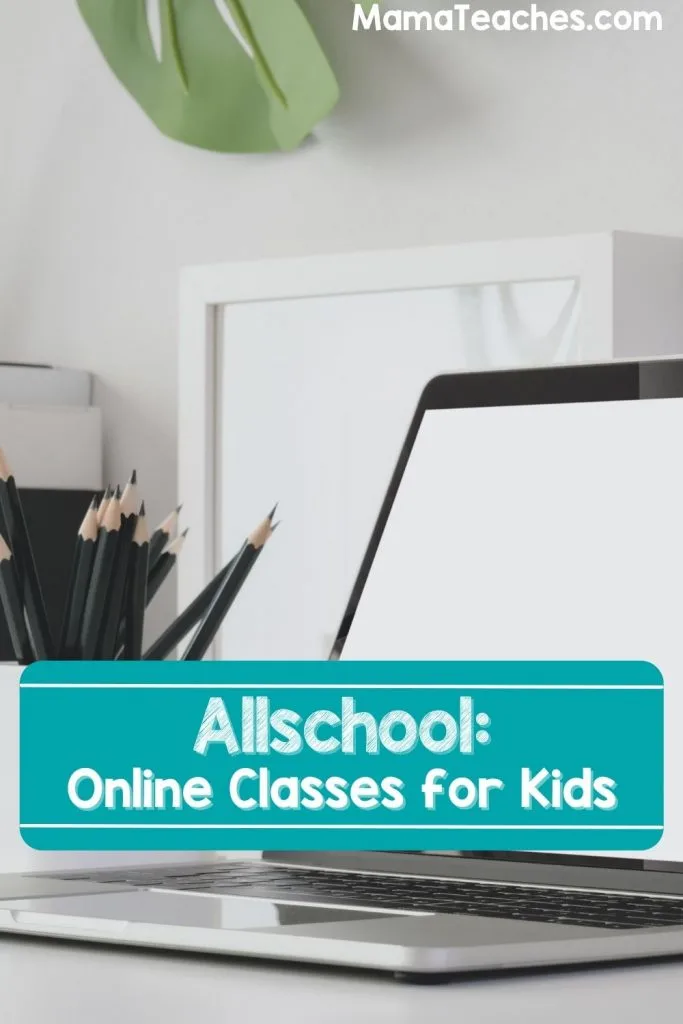 How to Use Allschool in Your Homeschool
Just like any other online class, how you use the Allschool classes in your teaching really depends on your family's needs.
Long-Term Classes
Allschool doesn't yet have intensive semester-long courses that could take the place of a complete subject, but they do have classes that run continuously and ones that offer multiple sessions. If you're looking for book clubs or interest clubs, there are plenty that your children can join that run for weeks.
One-Time Classes
The one-time class option is more of what you'll find at Allschool as it grows. These classes can supplement your lessons on space, animals, or even language arts.
Camps & Clubs
Allschool teachers offer summer camps and classes to keep students learning year-round. These are especially good for children who like extra activities but would rather have more "fun" than learn at the end of the homeschool day.
Things We Love About Allschool's Online Class Options
Over the years we have tried a lot of homeschool curriculums and online classes. Here are some of the things that stood out to us about the Allschool platform:
The classes are definitely geared toward elementary-age kids so it makes it easy to find classes for that age group.
The times the classes are offered are very varied. Instead of the standard times, Allschool's teachers offer classes throughout the day and week. There are even classes on the weekends and some that start at unique times (like 6:55)! If you don't see classes that work for you, many teachers are even willing to offer the class at a different time. That really stood out for us!
It's easy to navigate on desktop. When you're searching for a class on your laptop, it's easy to narrow down results and find classes that would interest your child.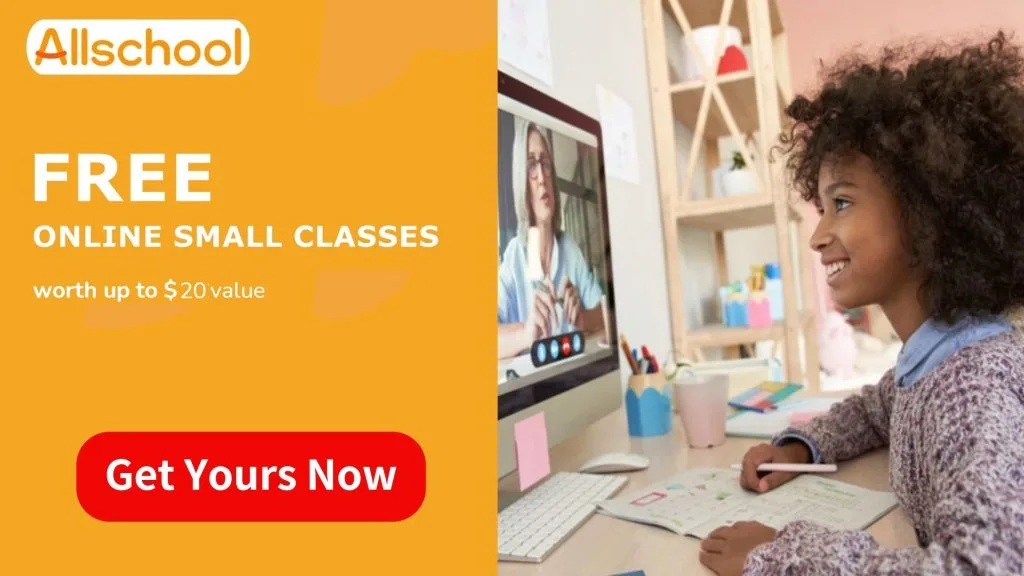 A Good Online Class Option
If you're looking for an online class option to enhance your homeschooling lessons, Allschool's wide range of classes just may be the perfect platform. Check it out and register for classes today!
YOU MAY ALSO LIKE…