Looking for Zoom birthday party ideas for kids and free Zoom birthday backgrounds? We have you covered!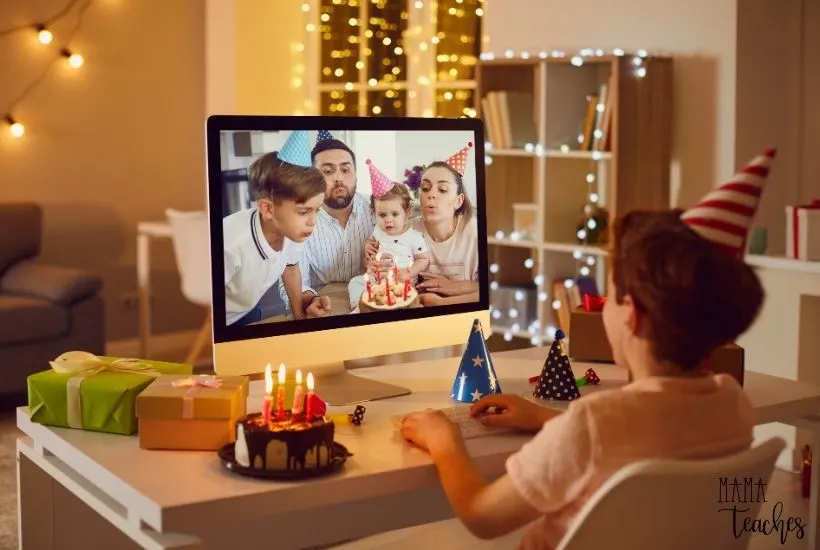 Zoom Birthday Party Ideas
Birthdays happen only once a year and we need to celebrate them! Times are forever changing, and while it may not be a great idea to have a huge social gathering right now, it is still a great idea to host a birthday party!
How do you have a party without guests? Well, it just so happens that new ways to throw an incredible birthday celebration are popping up every day, and we have some amazing ideas for you.
Zoom is the hottest virtual platform at the moment for every type of gathering. So, why not use Zoom for your child's birthday party? From invitations to screen backgrounds, your child can have the best social distancing birthday bash ever!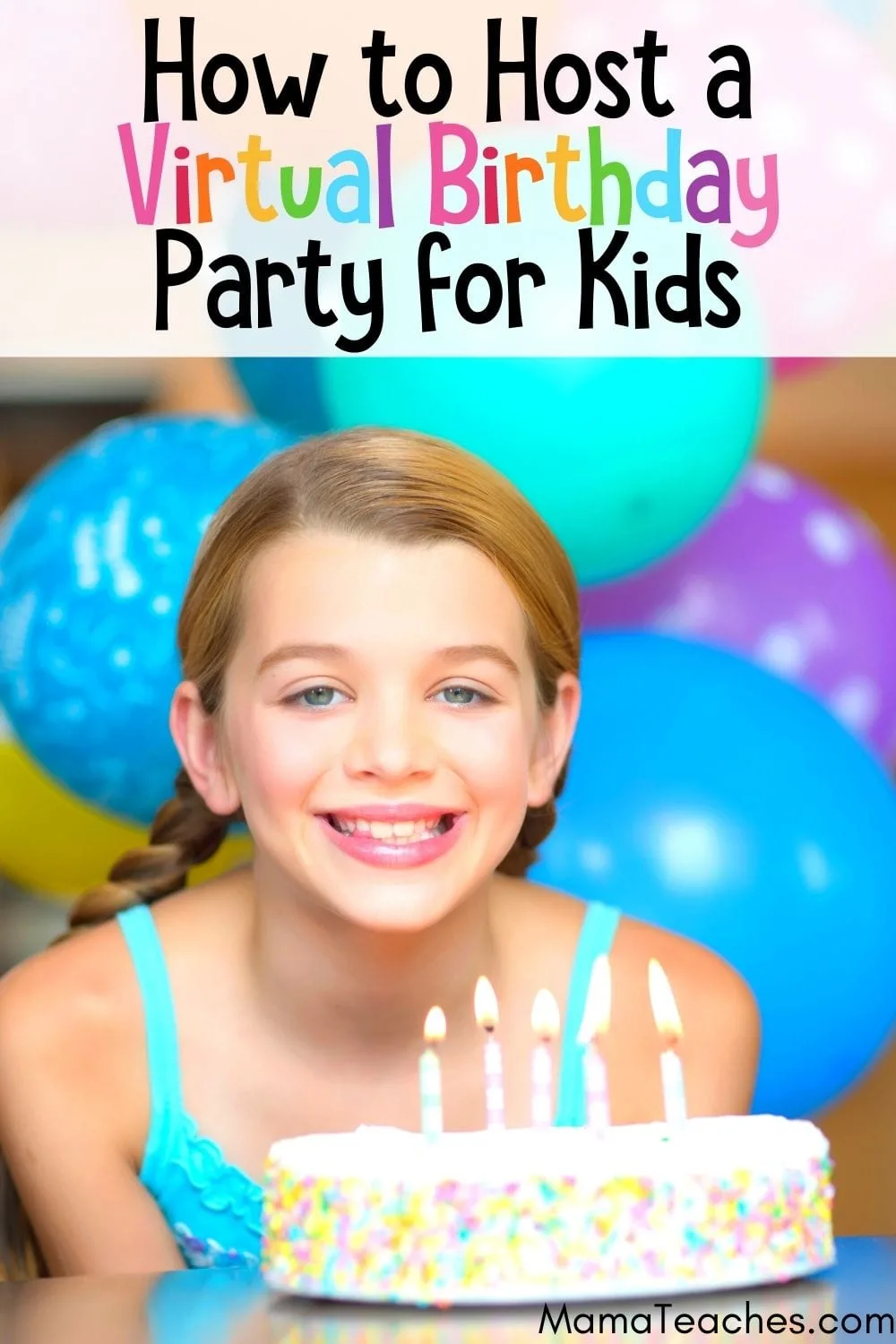 How to for Host a Zoom Birthday Party
First thing's first: you need a theme! This can be whatever your sweet little one is into at the moment. Once you have a theme, the rest of the party details just kind of fall into place. You can then base the invites, activities, games, background, and more around it.
After you have a theme decided on, make sure you have a Zoom birthday background. Did you know you can change the background while you're on a Zoom call? You can!
To make it easier, we created 15 FREE Zoom birthday backgrounds for you! They're in the Freebies Library. (If you're not a member yet, you can sign-up below and the password will be emailed to you.)
Now that you've completed the first steps, here's what we're thinking…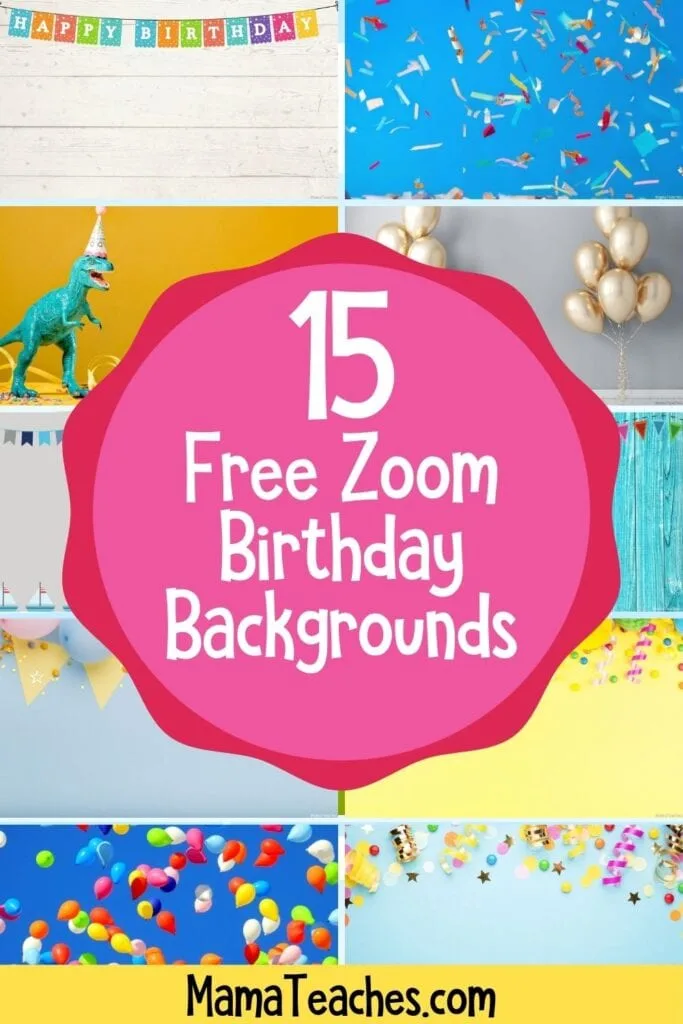 Ideas for Zoom Birthday Parties for Kids
Throw a costume party!
Ask all your guests to dress up! This is perfect for a movie or television show-themed party. Both kids and adults can get into costume and become their favorite characters. This also works for a decade inspired virtual birthday party. Everyone can dress up as they would in the year of choice. So much fun!
Have a slumber party!
So, it might not be the traditional sleepover, but it will definitely have all the fun. Invite all your guests get in their jammies, bring their pillows, blankets and sleeping bags, and settle in for a streamed movie everyone can watch together.
It'd be great to drop off a snack tin pre-party for local guests. It can include typical movie-watching munchies like popcorn, candy, and juice boxes.
Organize a Scavenger Hunt!
This is a great way to keep the kids engaged during a virtual party. It may also need a little prep work pre-party from the adults. Make a list of common household items that kids can search for and bring back to the screen for show. These items can be inside or outside, but must be easily attainable for the kids to grab and get.
Make it even more fun, by setting a timer, and the first one back to the screen with the item gets a prize (to be dropped off post-party).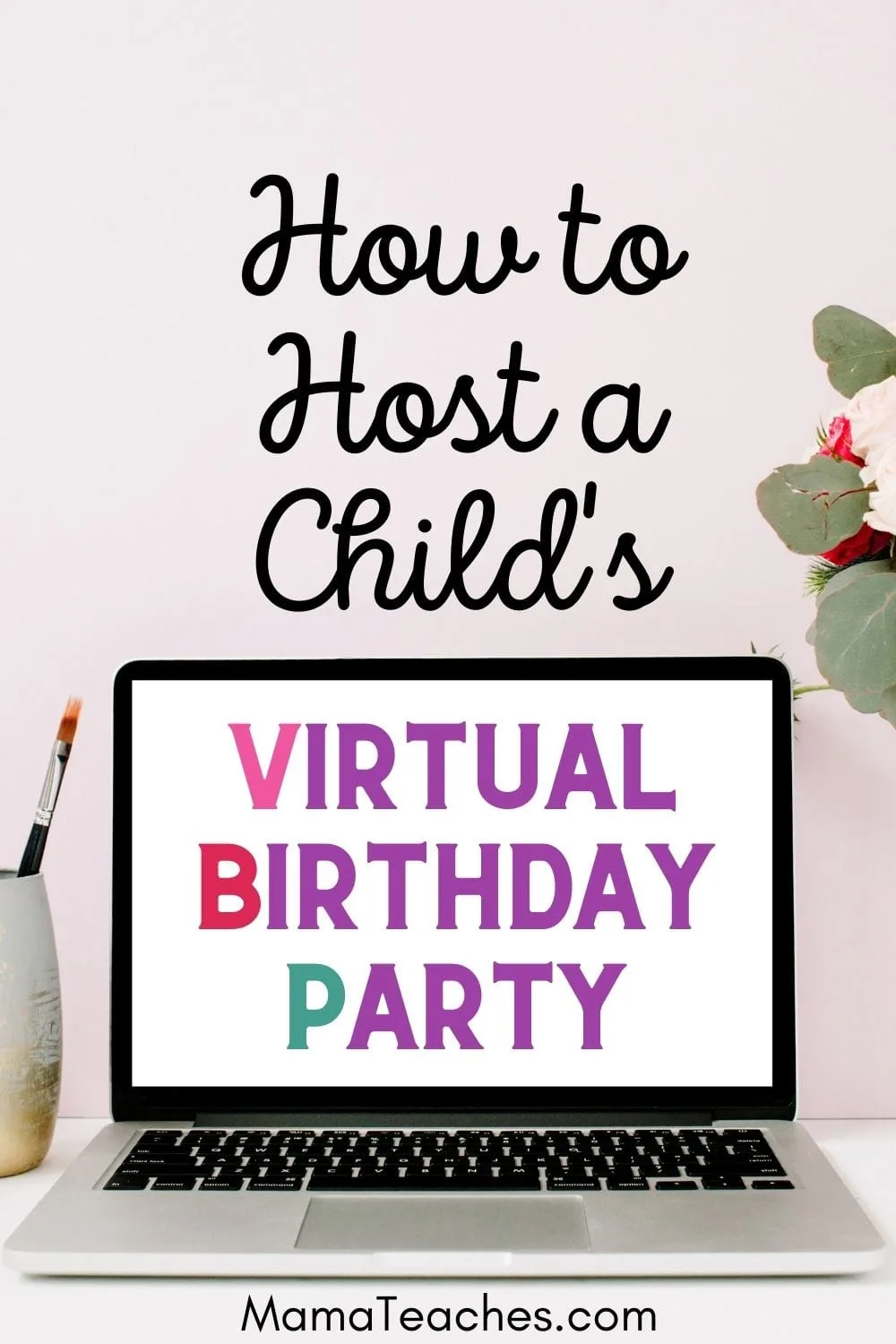 Have painting party!
Painting parties are all the rage right now, and they are fun at any age. Check with the adults of the guest list and make sure they have supplies available for a kid's birthday painting party via Zoom.
Have the guest of honor pick a painting that everyone can do together, and then, let your artistic side shine and lead the way!
Host a planting party!
Similar to a painting party, this one is for the birthday kid's favorite plant, flower or herb. While you could ask adults to make sure their kids have the necessary supplies, you could also drop off birthday planting kits pre-party.
Include a little basket with a plant pot, soil, and seeds (or seed bombs) to be potted together at the party. How sweet!
Take a virtual adventure!
Going for a safari themed kids party? How about an under the sea extravaganza? Take party goers on a virtual tour at your favorite zoo or aquarium for this awesome Zoom birthday party idea.
Right now, many places are offering virtual tours, either for free or at discounted group rates. Check around and see if you can find an online adventure that matches your party theme.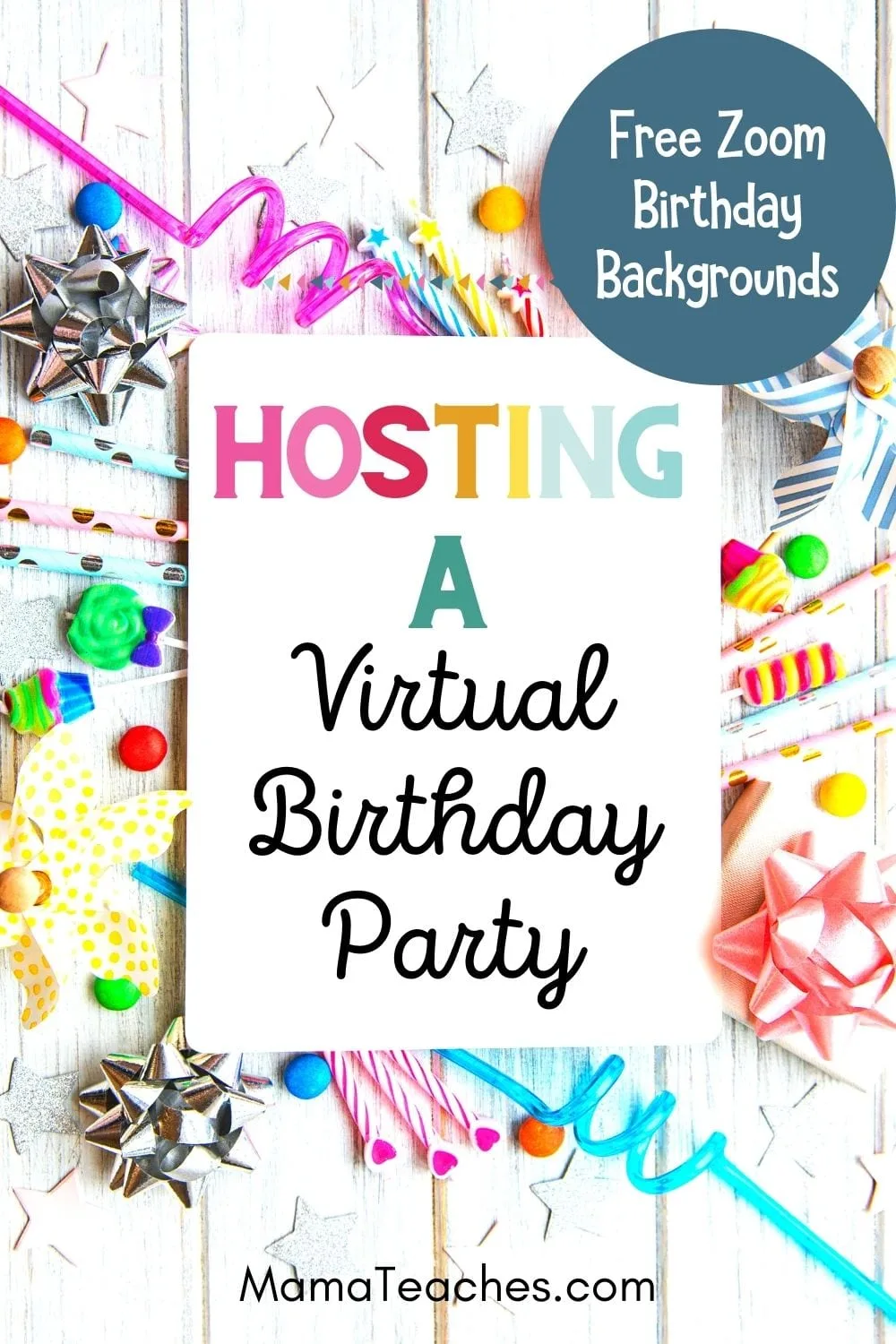 Zoom Birthday Party Details
Now that you might have a few virtual birthday party ideas in your head now, you can begin thinking about the Zoom birthday party invitations. Include the date, the time, any items that may be needed for party games or activities, and when to RSVP by.
Pick a Zoom birthday party background (check out our free ones in the Freebies Library!) and continue on your way to hosting one of the greatest virtual birthday celebrations for kids! Have fun partying!
You Might Also Like…