Kick off summer by reading some refreshing June books for kids. These books may spark some summer play ideas for your kids at home.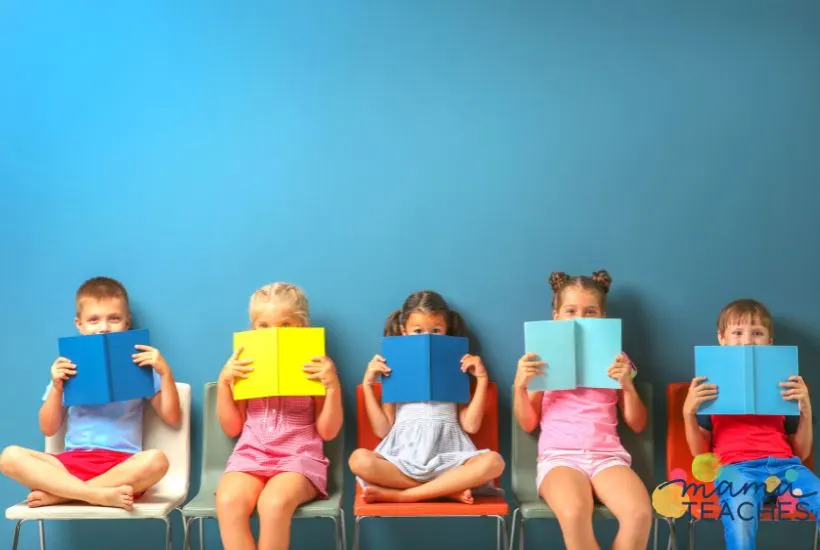 Themes of June Books for Children
June is full of fantastic themes for children's books. It's National Safety Month, Dairy Month, Great Outdoors Month, and Zoo and Aquarium Month.
On top of those themes, June also is Fruit and Vegetable Month (who knew it had a specific month).
Some cool national days are celebrated in June. Donut Day, Aesop's Birthday, Repeat Day, National Gingerbread Day, and Richard Scarry's Birthday, to name a few. Eric Carle was also born in June!
Furthermore, June is when the first Caldecott Medal was first awarded in 1937. A few books that won this particular award are included on this list of June books for kids.
International Fairy Day and Paul Bunyan are also celebrated in June.
Don't forget that June is also the beginning of summer!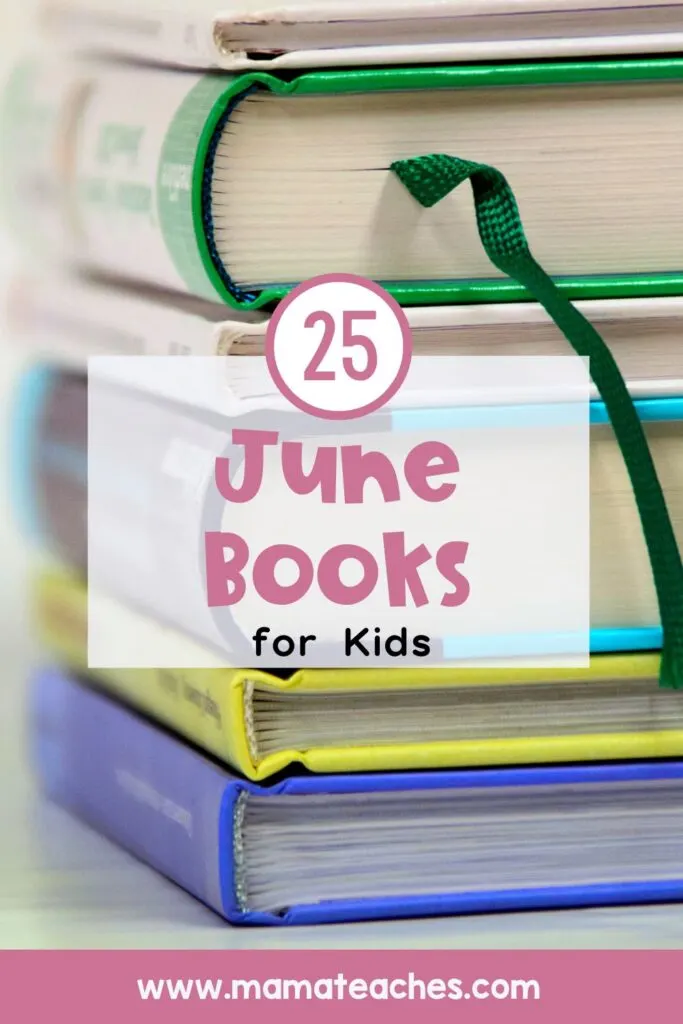 This article contains affiliate links to things that you might like.
Top June Books for Kids
This Caldecott Medal-winning book is a classic. Max's imagination is contagious and may inspire your little ones to create their own world.
A kid that is not sleepy at all has a conversation with her parents about if everything in the world needs to go to sleep. The images are colorful and detailed, and it is no wonder this book is a Caldecott Medal-winning book.
A spaceship full of tiny aliens has become a favorite toy of Mr. Wuffles, the cat. Unfortunately, this means danger and motion sickness for the little aliens. Will the insect friends the aliens made be enough to save them from Mr. Wuffles?
This is another Caldecott Medal-winning book.
Hot Dog by Doug Salati
Summer can be frustrating for a dog stuck in a hot city. This story of a pup who decides to flop in the middle of a busy road and ends up in a taxi, on a train, and on a ferry to get him to a beach so he can finally relax.
This is one of the June books for kids that will make you want to relax.
This book was the Caldecott Medal-winning book for 2023.
Find out about the bear, the inspired Winnie the Pooh. This book is written as if the author is telling her son the story of the real bear, Winnie. You discover a sweet family connection to A.A. Milne, the author of Winnie the Pooh, at the end of the book.
This is another Caldecott Medal-winning book!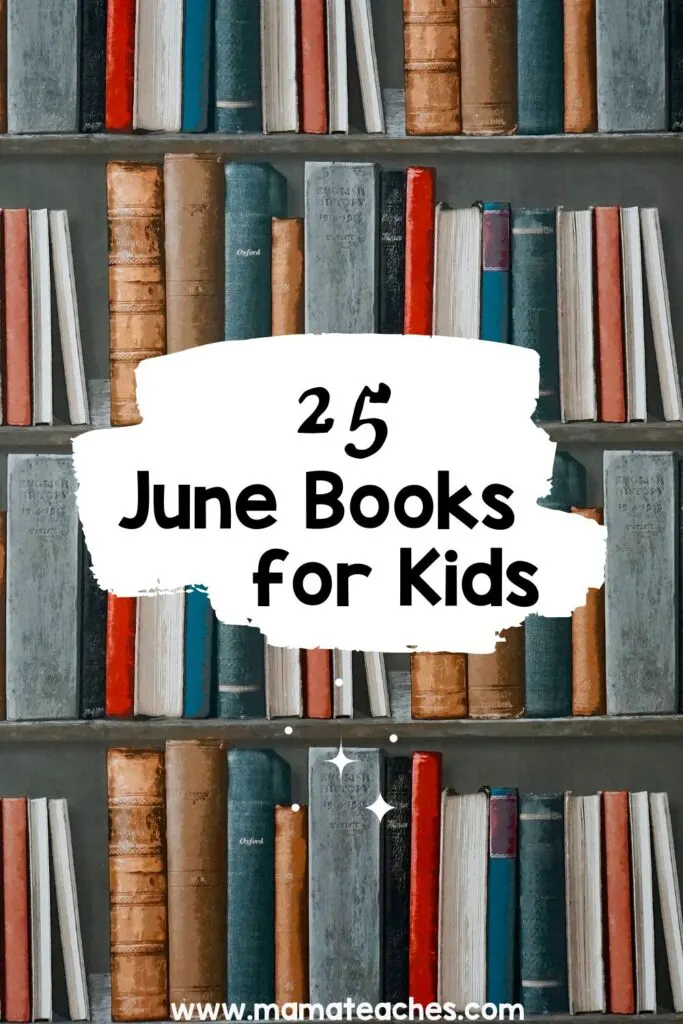 Eric Carle is known for his books, The Very Hungry Caterpillar and Brown Bear, Brown Bear, What Do You See, but this book is as enchanting with vivid colors and a simple storyline.
Learn more about cows to celebrate Dairy Month. This silly call-and-response book is an excellent addition to any bookshelf. It is informative and broken into small chunks, making it easier to read.
Chuck makes a wish to have all the ice cream he can eat. His desire is magically granted, but not in the way Chuck thought. Instead, he is taken on a tour through the process of how ice cream is made, starting with the dairy cows.
This is an excellent addition to the June Books for Kids because it's Dairy Month and the beginning of summer. This makes the perfect combination for making homemade ice cream.
Share this famous tall tale about the biggest baby ever born with your little learners, and retell how the Great Lakes were created. This fun book makes an excellent opportunity to talk about exaggerations that are told in stories.
A unique story about relatives coming to town for the summer is the heart of this June book for kids. It tells of the things the family did together and not to fret because the family will be able to do it again next year.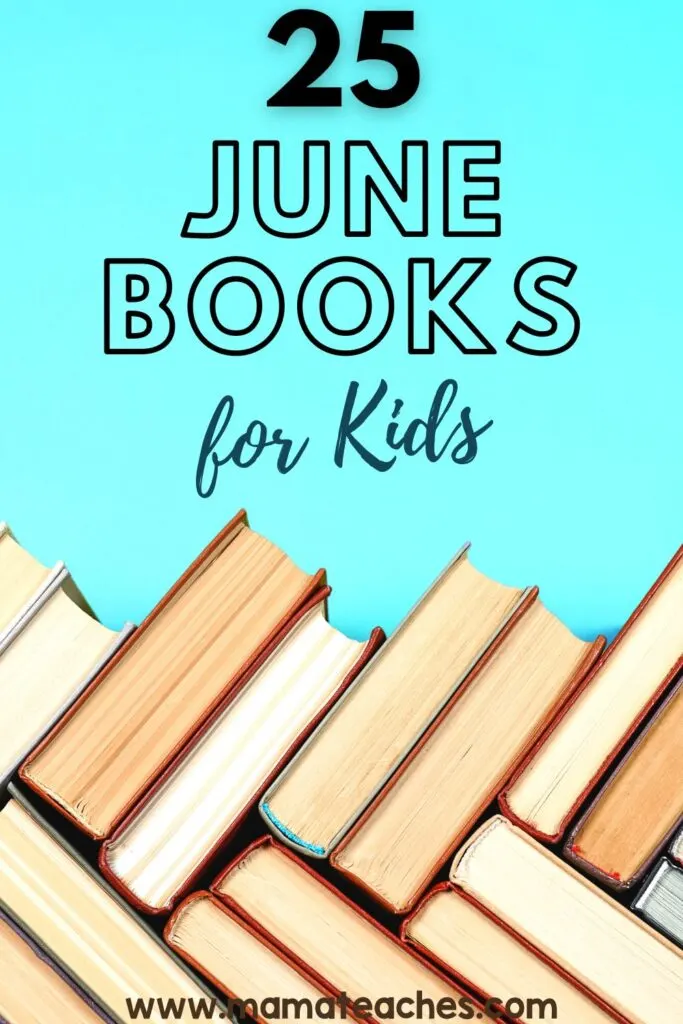 This read may take a few days (or weeks) because it is a chapter book, but it will surely bring a smile to your face as you travel through the summer with Judy Moody. Judy was set on making the summer anything but boring.
Your kids will surely get some ideas of things to do to keep themselves busy this summer.
Use the great outdoors around you to create a scavenger hunt. There are levels of difficulty (from 1 being easy to 3 being hard) and many different locations to turn nearly any place (even a farm!) into a game.
Part of the Over Under series by Kate Messner, this book unveils what is hidden under the thick stalks in the garden. Curious kids will love seeing all the workings of the underground world.
Kick off Outdoors Month with this mysterious chapter book set in Rocky Mountain National Park. Follow along as Wes, Amber, and Jake learn survival skills and natural history on their quest to solve a centuries-old mystery.
Full of colorful images and short sentences, this book is perfect for younger kids. It shows both the people's and the animal's point of view of each other at the zoo.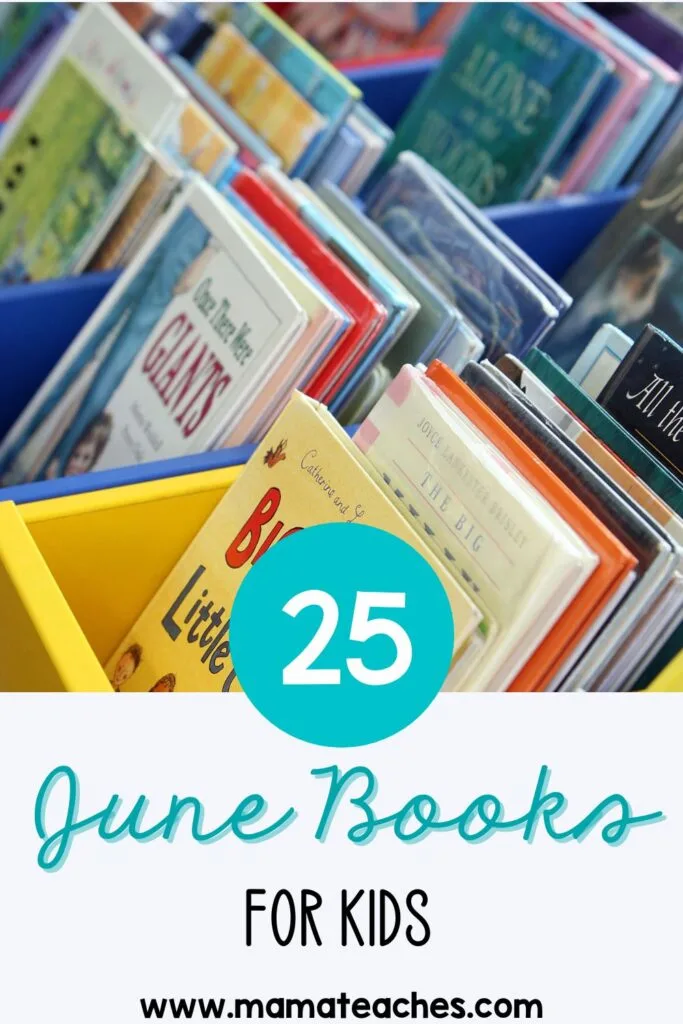 Help show your kids some of the things hard-working zookeepers do at the zoo through this book. What a great way to celebrate Zoo and Aquarium Month by appreciating the people that work hard at these places.
An inspiring true story of Jeanne Villepreux- Power, the seamstress who turned into an engineer and built the first aquarium. She has helped pave the way for many other women who have entered STEM fields of work.
A strange power outage happened at a local aquarium. Join junior journalists Marena and Aisha as they search for scientific evidence as to what caused the power outage.
The curiosity and endless questions these girls ask may be what the town needs to solve this problem.
This book is perfect for those little nuggets when you want to get a story in but know your kids won't sit still for long. The stories are short but still full of the vibrant, detailed pictures Richard Scarry is known for. These books are also perfect for playing I Spy with, too!
Teach your kids the classic fables by Aesop with this beautiful collection of Aesop's fables. The images will draw your kids in; the stories are short enough to keep their attention.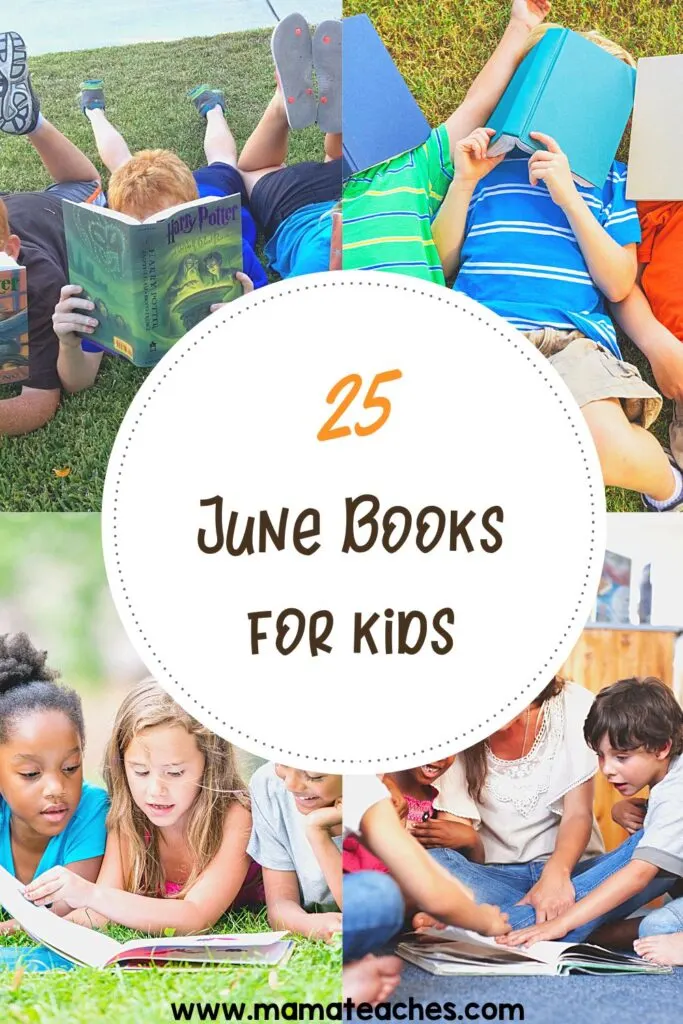 A twist on the classic The Gingerbread Man, this story of the gingerbread baby will become a quick family favorite. It has detailed pictures and a great storyline that Jan Brett's books are known for.
Instead of a gingerbread boy, this story is about a gingerbread girl. This book is an excellent addition to the June books for kids list because you can compare multiple versions of the same story.
The gingerbread man goes on a field trip with his class to the zoo. Unfortunately, he gets separated but finds a clever way to reunite with them. Written in rhyme, this story is a joy to hear being read aloud.
Ever wonder why your hair is knotted when you wake up in the morning? This sweet book provides a fun perspective on how the knots get there.
Take a stroll down to the fairy gardens. The vivid pictures filled with fairies are interactive and engaging. After reading this book, your kids may want to create their very own fairy house.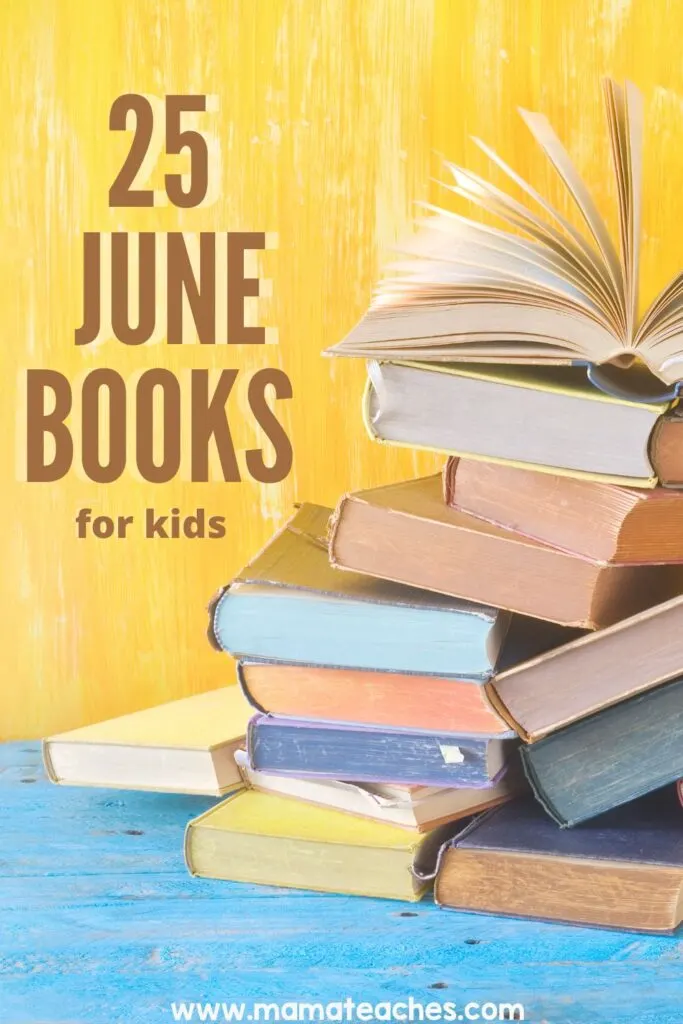 June Books That Kids Will Love
The newness and novelty of a monthly-themed book will draw kids in during story time. Capture their interests, or maybe even find new interests, with these June books for kids.
You May Also Like…