It's that time of year again: hearts, cards, and chocolate are everywhere! Celebrate Valentine's Day with these easy, enjoyable, and memorable Valentine's Day party ideas.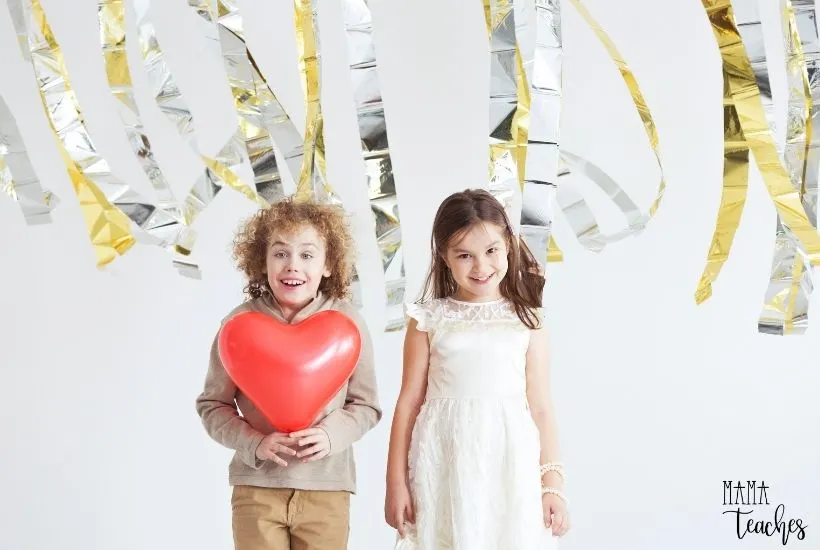 Valentine's Day Party for Kids
You can't let Valentine's Day go by uncelebrated! This year, do more than a Valentine exchange. These ideas are perfect for a Valentine's Day classroom party or an informal party with friends and family.
Card Exchange
A card exchange is a classic activity for a reason. This free printable of Camping-themed Valentines Day Cards threads the needle by working well for every age (even picky tweens!). You can color them yourself, add a pack of crayons for the recipient to use, or print them on colored cardstock for print-and-go Valentines.
Craft It Up
Why not make a craft that doubles as a card? This free printable flower Valentine is designed to go around a lollipop. You could also thread it around a pencil with a topper for a sugar-free alternative.
Hunt for Hearts
Everyone loves a good scavenger hunt. Cut out a bunch of construction paper hearts and hide them everywhere. When you say "Go," everyone finds as many as they can. The winner gets a box of conversation hearts!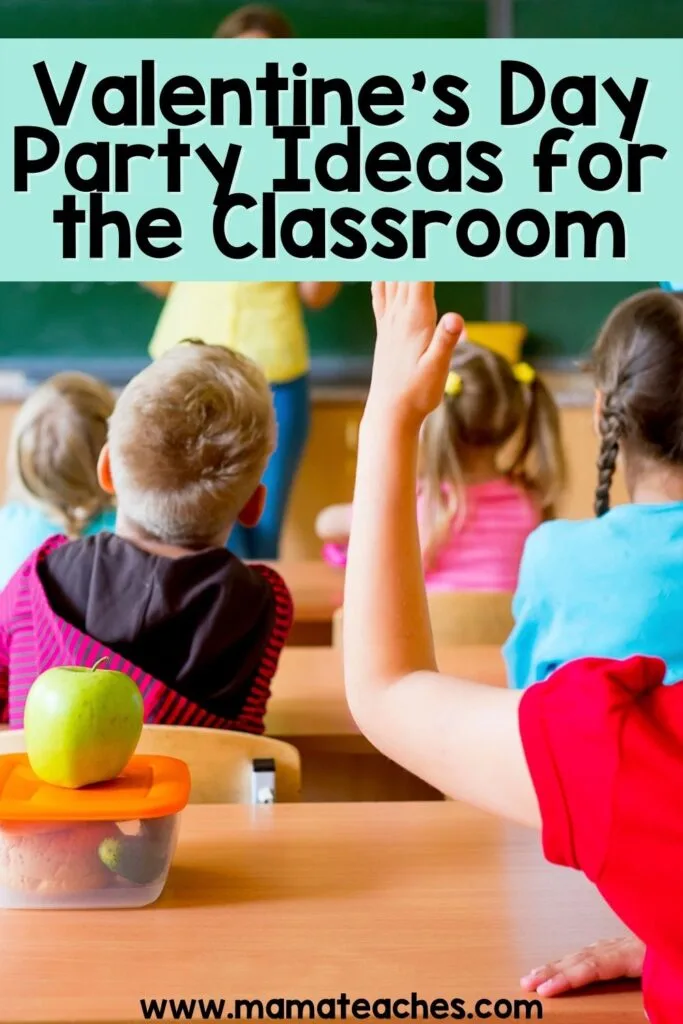 Fast and Fun Games
Everyone likes movement, competition, and silliness, and these games fit the bill. We have a list of 10 Minute-to-Win-It style games that will delight kids of all ages!
Would You Rather Questions
Would you rather questions are an easy party activity that everyone enjoys. You can make it more interactive by having people move to one side of the room or the other depending on their choice. This list of 100 Would You Rather Questions is Valentine's Day themed and ready to go!
Valentine's Day Party Snacks
A Valentine's party always features sweets, but what about a few healthier options? Check out these party food ideas:
This playdough is soft, pliable, easy to make, and delicious! It's an activity and a snack all in one!
Math Activities
Ssh! We won't tell! If you slide some fun math activities into your party, the kids may not even notice. Check out this list of hands-on Valentine's math activities.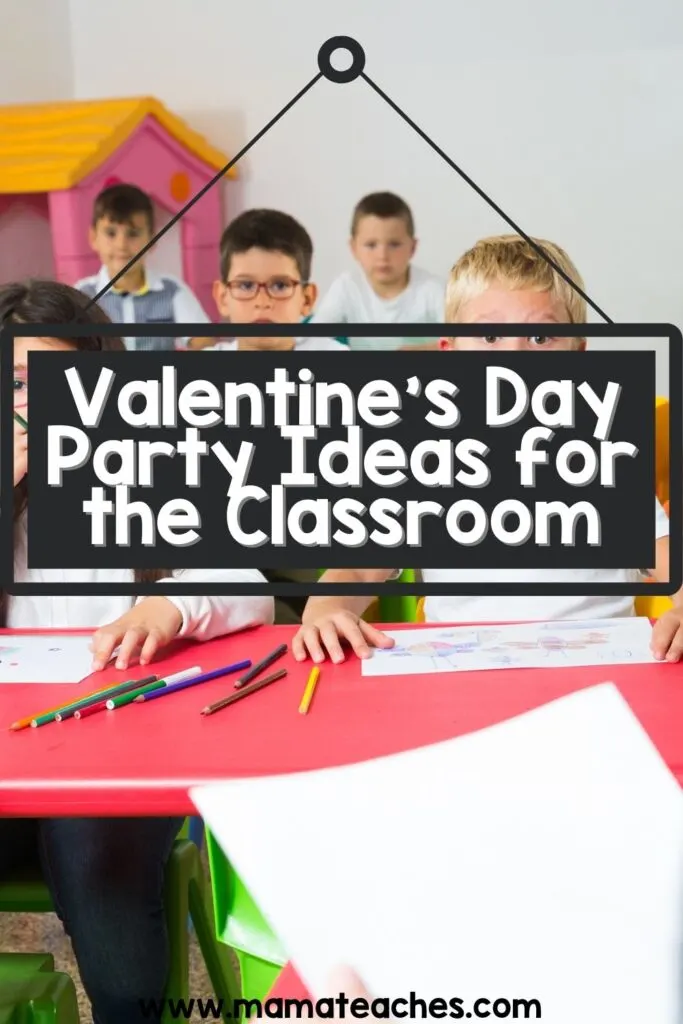 Silly Poems
The classic Valentine's poem is "Roses are red, violets are blue. Sugar is sweet, and so are you." Come up with your own last two lines of the poem. The only restriction is that it has to rhyme with blue. You can offer awards in different categories: sweetest, weirdest, funniest, most school spirit…you name it!
Guess How Many
Fill clear containers with various Valentine-related tiny objects: conversation hearts, erasers, desk pets, pencils, crayons, or bouncy balls. Hold a "guess how many" competition. You can even use the items as favors to dole out after the party!
Construction Hearts
For a fabulous STEM activity, build structures by sticking toothpicks into gummy or marshmallow hearts.
Valentine's Party Playlist
A great party playlist is a must, and you can turn the music into its own activity by playing Freeze Dance or Hot Potato. Here are some must-haves for your party playlist:
"You've Got a Friend in Me" by Randy Newman
"Sugar, Sugar" by the Archies
"We Go Together" by Olivia Newton-John and John Travolta
"Best of My Love" by the Emotions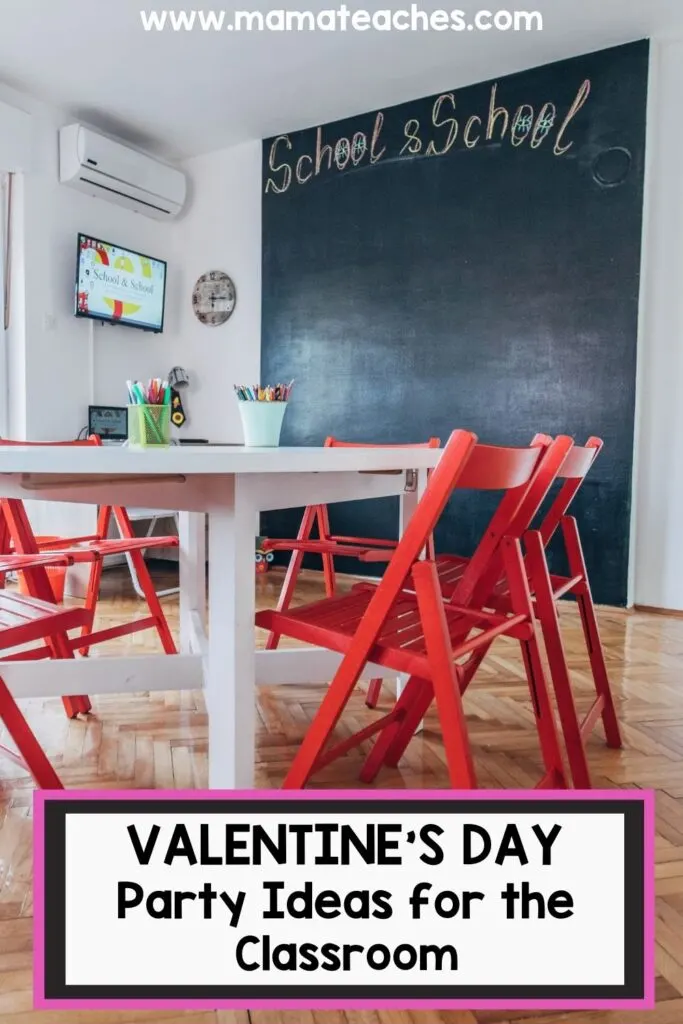 Ideas for a Valentine's Day Party
Your Valentine's Day classroom party or family party can be more than sugar, cards, done! Add some fun with these Valentine's Day party ideas. Your party will be sweetly remembered!
You May Also Like: